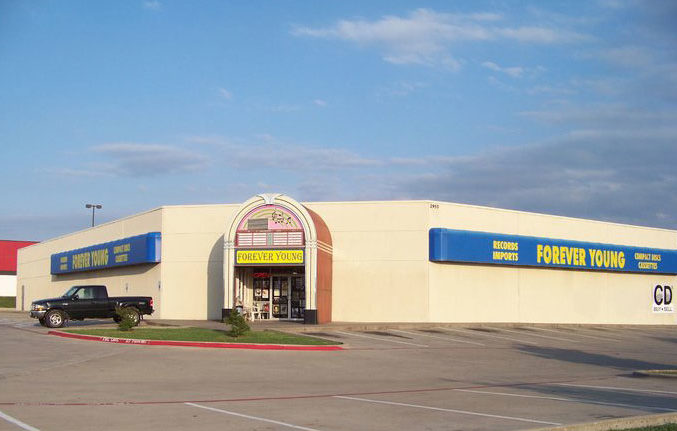 Forever Young Records Keeping Afloat After Storm Damages Stock
The Grand Prairie record store has reopened after flooding caused significant damage, but the vinyl paradise is still working to get back on its feet.
A couple Sundays ago, as the Cowboys' Super Bowl dreams were falling apart, another tragedy struck Dallas. One of the best stocked record stores in North Texas, not to mention the only record store in Grand Prairie, Forever Young Records was hit by a storm.
The family-owned store has been a destination for vinyl-lovers in the Dallas area for over 32 years. What began as a modest booth in Trader's Village grew into an 11,000 square foot warehouse packed wall-to-wall with music and memorabilia.
"We stock over a quarter of a million CDs, DVDs, vinyl, and cassette tapes," says manager Taylor Eckstrom.
The storm caused serious damage to the store and many of the goods inside.
"It tore off 60 percent of the roof…water came through this part and started dripping throughout the entire store," Eckstrom says. "We had waves and waves and waves of water just pushing out the front door."
Buckets of water later, the store has reopened for business, but there's a lot of work to be done before things are back to normal.
"We are up and running. As to the idea of full capacity, we haven't defined what that looks like yet, but essentially it's just getting back to work," he says. "That's our mentality right now. Get back to work, get this stuff available for our customers to purchase."
To help cover the repairs, Forever Young is holding a benefit show this Saturday, from 1 to 6 p.m.
The free concert will welcome Americana artist Mo Stevens, organic funk group Yellow No. 5, and the Alan Fox Band. Attendees can shop while they listen—it's worth noting that all water-damaged goods are half off.