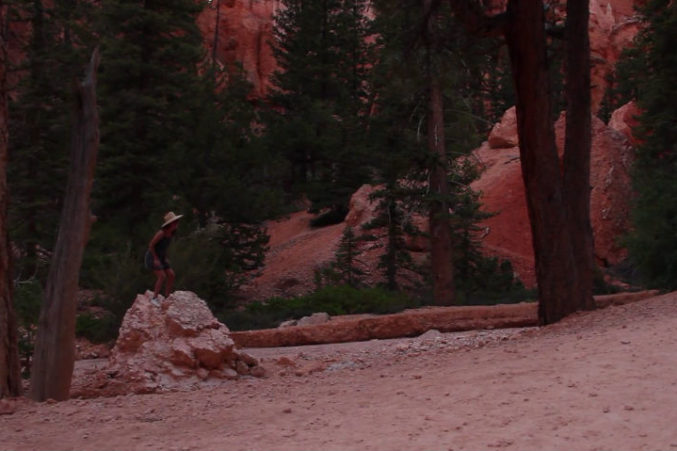 Art at the End of the World
With 'Ecology In The Age of Inner Turmoil,' Sofia Bastidas hopes to redirect art toward reality as it is, not how we see it.
Listening to PRI's The World this week I learned something about the sea: 5.2 trillion bits of plastic are floating in the world's oceans, leaking chemicals like synthetic estrogen into the water. One way to imagine this, the reporter said, is to hold in your mind all the stars scientists believe are in the Milky Way, and multiply that by 52.
The reporter was quick to explain, then, why we should care. These chemicals could be the reason why human sperm counts are on the decline. He's been doing research in a fishing village on the island of Java where cleanup volunteers are shoulder-deep in trash. Those remains of plastic coffee lids and toothbrushes will reach American waters, he noted. "It's not just some faraway problem."
One scientist told him the effects of poisoned oceans would make climate change "look like child's play."
---
A human-centric view of the environment isn't just common to the era in which we live. It defines the current geologic time period many scientists now agree began in 1950: the Anthropocene, an era in which human activity and the detritus of modern life—fallout from nuclear tests, pollution, carbon emissions—have set a new course for Earth's ecological future. Our qualifications as humans to be the most influential factor on the planet include the amount of plastic we've added to the water, our unprecedented contributions of CO2 to the air, and our acceleration of species extinction—what we've given back to the world that gave everything to us. For all of our individual obsessions with being seen a certain way, and our collective angst about what will come of this time of bizarre political change, and our anxiety about how best to spend our energy at this juncture, one thing is for certain: we will be famous, in history, for destroying.
---
It's 2 o'clock and Sofia Bastidas' covered porch, though lovely, means nothing for shade at this time of day. She has this house in East Dallas as the curatorial fellow at Southern Methodist University. Over the holidays she'll go home to Ecuador, and return instead to Exposition Park to take her place as artist in residence at CentralTrak, care of UTD. There is no art on her walls; I think this may be because of the impending move, and she tells me, later, no—I live as light as possible.
I am visiting her to talk about the term Anthropocene and its adjacent philosophies, before the opening of "Ecology In The Age of Inner Turmoil," an exhibition Bastidas curated for the BEEFHAUS project space. An enormous essay, The Anamorphic Politics of Climate Change by Jodi Dean, influenced the exhibition. I've spent days wrapping my head around its articulation of human capacity for self-involvement, to the detriment of the environment.
Bastidas gestures intently, sitting and then standing in her kitchen. She differentiates between a call to environmental action—which the show is not—and a way to expose the distance between humans and nature. This distance is not bridged by our knowledge of facts, our unfathomable counts of plastic seas or stars.
"This exhibition is not about climate change, at all," Bastidas says, gesturing intently at her kitchen table. "It is about our take on what is happening—the life we're living within this period, the Anthropocene. I'm not trying to address that we should wash less, or consume less plastic. I'm just trying to point out that the nature is there, the ecology is there. But still we are not. Because it's so far away, it's so romantic, we have no solution for it, so we just look from outside, not from inside.
In the article [Jodi Dean] mentions that we know that the glaciers are melting.  We know that fracking is happening, we know that we are poisoning the water. But still, nothing has changed, and if we are able to see it, and it actually touches us, then we are too late. So there is this time that we are actually flirting with. There is this time in between."
The work Bastidas chose to represent that tastes like vistas-without-context, common to Instagram. A video piece by Eduardo Restrepo shows a man kneeling before a nondescript leaf. Two women laugh maniacally at nothing in the wilderness in video work by Kenny Riches, Cara Despain, Agustina Woodgate, and Sebastian Bellver. After I watch the second video on her laptop, Bastidas brings to the table a spike made of real gold, weathered so it looks like it's been placed in the ground and pulled up again repeatedly on the geologic timeline.
"That can be the golden spike, when they say, oh, this is where it started," she laughs.
---
A focus on defining—or admitting—the Anthropocene first met Bastidas in Miami, when she was a part of an informal education program through the Cannonball Residency. During her upcoming residency at CentralTrak, she hopes to nurture a project, called society of something, that would bring teachers to Dallas like the ones she encountered in Miami, such as her mentor and the instigator of this school of thought in Miami, Gean Moreno. These are teachers who reach past a capitalistic structure of knowledge she says taints our sources of information, in art-based education and outside it.
"I was a different person, after that," she says. "I always knew about how art impacts culture, and society…but art history has made the Anthropocene invisible. For example there are paintings that have pollution in the rivers. There are perfect examples of paintings where pollution is right there in front of your face, and nobody talks about it."
Still, Bastidas is more concerned with what artists can do as functional thinkers who solve problems rather than traditional makers who might document or testify to them.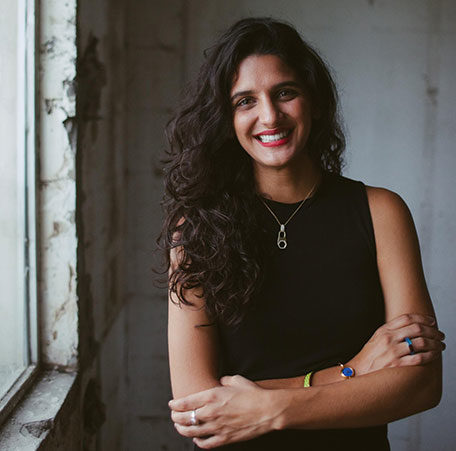 The artists featured for "Ecology In The Age of Inner Turmoil" have side projects informed aesthetically by post-contemporary art, but deal in the advancement of technologies for awareness and change. Agustina Woodgate, for example, helps run a bilingual radio platform called Solario that addresses issues of mobility and migration. Bastidas herself is a stakeholder in TVGOV, a company that is pushing to replace income tax with an eco tax.
"So, depending on the state of your land, you would pay a certain amount of taxes. Clients would ask us to do this assessment," Bastidas explains.
She sets down a copy of Timothy Morton's Ecology Without Nature. "Have you heard of hyperobjects?" she asks, buzzing back to her seat.
It's understandable, considering her interests, to hear Bastidas' discouragement of sculpture and painting in the traditional sense. She's quick to say that it isn't a personal indictment of artists who work in those mediums and within the market that drives them. The feelings of futility brought up by this discussion reach her too. But for her, this focus on our place in the world, what it should be, is itself a problem.
I realize later that in speaking of these theories, I hadn't pressed to know more about what she saw during her childhood in Guayaquil, the port city in Ecuador where she grew up, which might have planted some of these questions in her.
"It shouldn't be a personal story that needs to lead for the compassion or understanding of the moment in time that we are living in—on the contrary, this should be common sense," she wrote back in response. "We have the necessity to tie the problematic with a personal experience, the inner turmoil…too much time to think how we are affected rather seeing ecology as a space for developing ecological issues and politics as a space to develop political issues. Consciousness need to expand beyond the limits of thinking at the human scale."