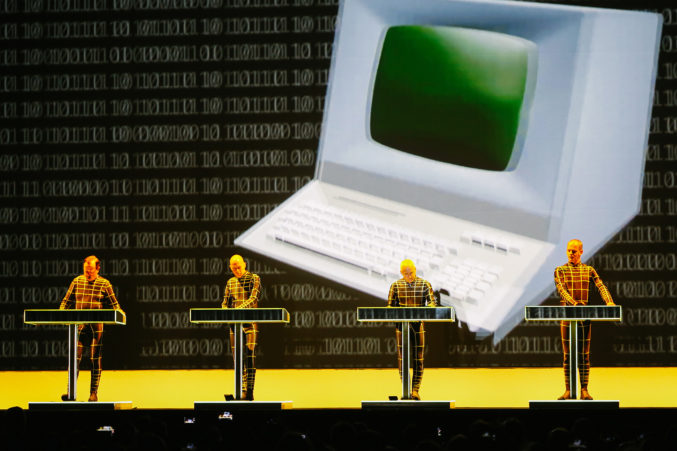 Scenes from Kraftwerk at The Bomb Factory
The godfathers of electronic music wowed a packed house.
Kraftwerk, the German band that pioneered electronic music, charmed a packed house on Saturday night with a 3-D concert experience. While it was truly an event you had to be there for, it didn't stop me (and a few others) from snapping photos to share with those who weren't.
I had to sign a photo release that limited me to only shooting the first three songs from the soundboard. (A common practice for big-time touring artists.) So, I added a few of my favorite Instagram photos from the event for visual variety. Take a look.
A photo posted by M A R G A R E T F A R R I S (@margaret.victoria) on
A photo posted by Jaume (@mozbearla) on
Did you attend the show? If so, what was your favorite part of the night?