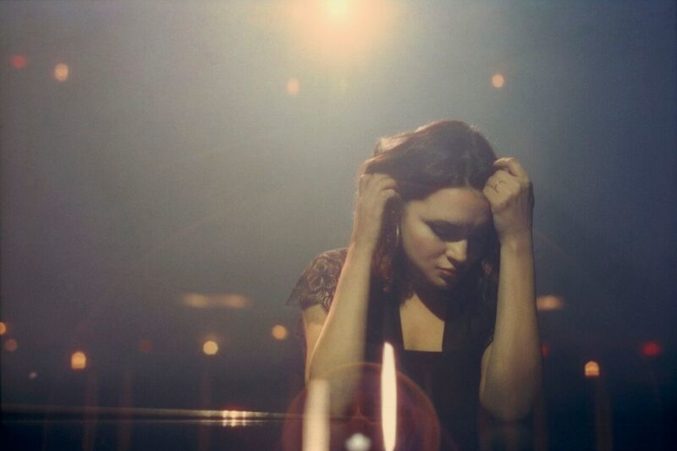 Norah Jones Headlining Oaktopia Festival in Denton
The North Texas singer will perform in Denton for the first time since she was a student at UNT.
Norah Jones, the Grammy-winning North Texas singer who may be known to our younger readers as the last Leon Bridges, is coming home to perform at the Oaktopia Festival in Denton this September.
A press release from Oaktopia describes this as the first time Jones will have performed in Denton since she was a student at the University of North Texas' music school in the late '90s — not too long before she released Come Away With Me and found international success as a brilliant, jazz-inspired pop artist. Jones, who grew up in Grapevine and went to Booker T. Washington High School in Dallas, last performed in these parts in 2012, at SMU's McFarlin Auditorium.
Oaktopia, once an upstart festival that's fast becoming one of the bigger and more reliable music events in North Texas, has put together an impressive lineup for the weekend of Sept. 23. Other announced performers include Rae Sremmurd, Dr. Dog, Cat Power, Best Coast, Andrew W.K., and Erykah Badu on the decks as her DJ alter-ego Lo Down Loretta Brown.
The Oaktopia stages are outside near the downtown Denton square. Major kudos to anyone out there who can tell me, specifically, where the city's nearby Arts Walk of Fame, which of course includes a Norah Jones star, can be found.
Update: Found the Arts Walk of Fame. Other stars include Midlake, Brave Combo, and Ray Wylie Hubbard.
@Alexdmacon Read your awesome article on Norah Jones headlining Oaktopia. The Arts Walk of Fame is along Hickory between Bell and Locust 🙂

— Denton CVB (@DiscoverDenton) August 4, 2016