Tonight I passed up the Republican National Convention, the ending of Bring It On, and countless #FamousGate articles to sit here with JoJo and support her as she faces the hardest decisions of her life. As I write this, Melania just walked out in bell sleeves and I have so many opinions. But I keep writing. I'm not saying I want recognition for these selfless acts. I'm not going to say I deserve a medal. I'll let you say that.
Here's what happened at hometowns.
Okay y'all, we've made it to that point of the season—after weeks of mocking the counterfeit relationships, cheesy lines, and over-the-top dates—when sh*t starts getting real. Sensitive moms get involved. Inquisitive siblings get involved. All things we've been calling B.S. are now being served on a platter to people who didn't sign up to be on the show, and the family members have no reason to be anything but themselves, often embarrassing, mean, and brutally honest. And the guys will bond further with JoJo, only for three of them to eventually be ripped apart from the brief sneak peek of their dreamy potential future.
Great, so let's get started.
The first date is in Chase's hometown, Highlands Ranch, Colorado. Chase and JoJo sit on a snow-covered mountainside and he tells her about his parents' sad, messy divorce, and yet I find I can selfishly only think of JoJo's skin and how it's stayed so flawless, dewy, and breakout-free, despite world traveling through different weather conditions. I'm sorry.
Afterwards, Chase's dad stops by for a visit. It's quickly obvious that Chase knows his dad about as well as JoJo does. A few jolting edit splices later, and the dad is explaining why the divorce happened. I can't imagine this being my first conversation with a potential father-in-law. The whole thing was as uncomfortable as it sounds, and yet I felt the dad was kind and honest. He simply just chose work over marriage. Painful.
Then Daddy-Chase privately told his son that he likes JoJo. I'm cynically wondering if he really does or if he just wants to be on Chase's good side. Sorry.
Later, JoJo meets the rest of Chase's entire extended family. Momma-Chase pulls JoJo aside and says, "Chase processed the divorce very well and is ready to get married," which is a weird starting off point, but okay. Painful. In the next scene, Momma-Chase tells him she just wants him to be happy and he cries. Painful.
Hometown date score: 7/10 Painful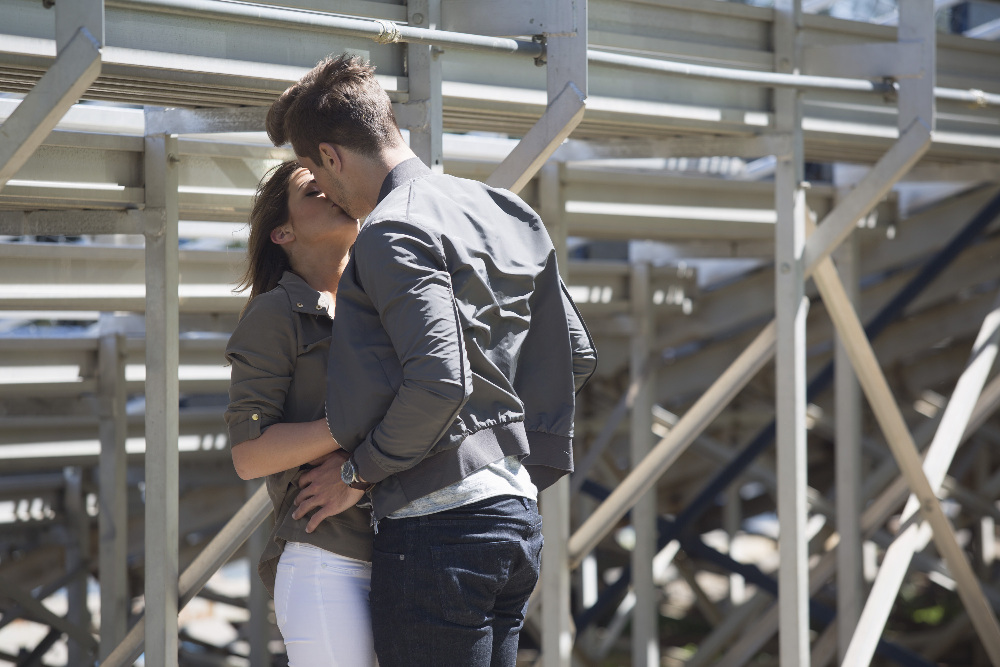 Next hometown date is in Chico, California with Jordan. Jordan takes her to one of his most meaningful places, also known as one of the only places where people will still praise him. You guessed it: In true popular, jock form, Jordan takes her to his old high school. This would have been a fun hometown date if it were anyone but a former NFL player. Like, okay we get it, you like football. Show us another side to you, Aaron Rodgers' brother!
They see his past teachers, they make out in the library and on the bleachers, they see pictures of Aaron in the coaches' office, and I've done all I can to not roll my eyes back into my throat while I write.
That night, JoJo meets the whole fam bam at the Rodgers house for dinner. That is, except for the older, smarter, more successful, brother, Aaron. Jordan and his other brother, Luke, have the exact same hair and it's ignorant. It's like siblings matching in Easter photos, except the adult millennial version. JoJoJo insist on sitting chair-to-chair at dinner, unable to go even thirty minutes without body contact. It's hard trying to prove to everyone you're in love. Eye-roll.
It's obvious JoJo has strong feelings for Jordan, which makes it even more obvious she's going to sabotage it. And I get it. We've all been there. JoJo is every girl. It's like that episode of Sex And The City when Carrie picks a fight with Aiden because there isn't enough drama in the relationship.
Jordan assures her he won't change his mind, he won't be Ben.
Hometown date score: 6/10 Eye-roll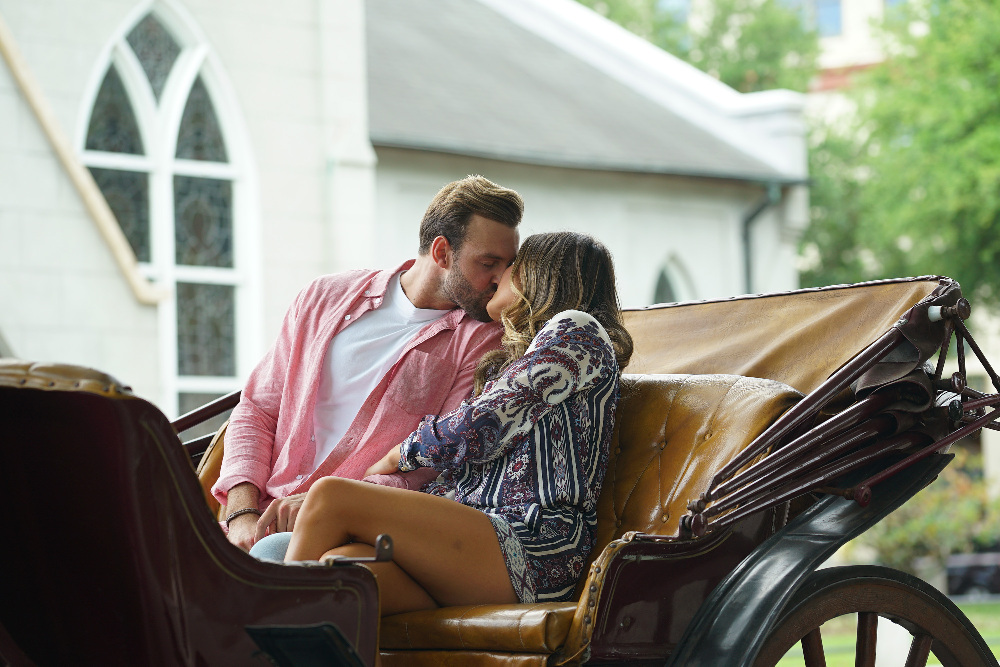 Next up, JoJo meets Robby in St. Augustine, Florida. I was excited to finally get to Robby's date, the date that promised all the juicy drama. Guess what. You'll never guess. It was overhyped! Can you believe it? JoJo double-checked with Robby before going to his house, that he was completely over his recently-ended relationship. He assured her! He's over his ex!
Then things get even crazier: JoJo tells Momma-Robby she's falling in love with him. Momma-Robby tells Robby that his ex's roommate is spreading rumors (via both digital and print, she said) that he dumped the ex for the show. Multimedia rumors! Robby tells JoJo it's not true (I would have never guessed!) and the relationship ended nine months before the break up (nine months is an interesting distinction, but okay, Robby!).
That is the entire date. There's your ex drama. I've had more riveting dates and breakups with bowls of zoodles.
I can't decide if I'm attracted to Robby or not and that's the real drama of this date.
Hometown date score: 12/10 Boring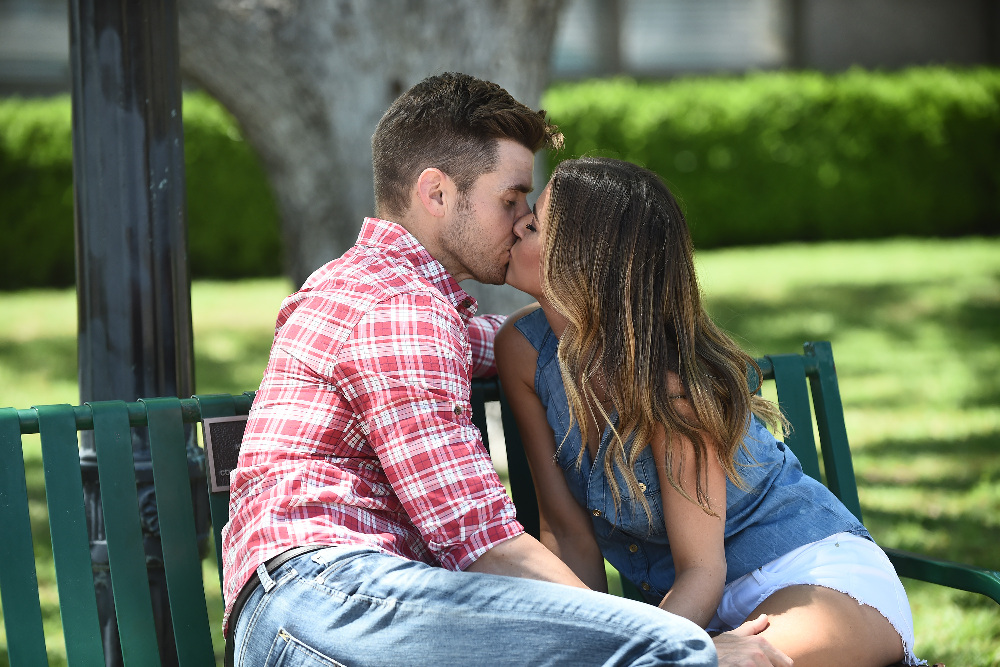 Finally, JoJo meets Luke in Burnet, TX for the last hometown date. They're both wearing cowboy boots (she's wearing the boots he bought for her from episode 1) and I already want to die. They hop in a huge truck and drive to a picnic and/or authentic hoedown with 50—yes, 50—of Luke's closest friends and family. Welcome to your wedding, JoJo. This is not an overwhelming meet the parents/extended family/friends/entire town experience at all. Anxiety.
One couple among them was identified as, "eighth grade sweethearts." #BurnetTX #Anxiety
What seems like millions of hours spent in daylight later (and yet no sign of sunscreen or mosquito repellent), JoJo and Luke talk privately. Luke poured himself out to her. He describes how he pictures her as his wife. How good she looks talking to his sisters. How right this all feels to him. His voice is almost cracking with emotion. She's smiling, happy, but not deeply moved. Anxiety.
But he's not done.
"From the Ground Up" starts playing while he walks her down a candle-lit path leading up to petals shaped as a heart. Anxiety. He really pulled out all the small-town stops, but it doesn't seem like JoJo's appreciation matches his efforts.
Hometown date score: 8.9/10 Anxiety
The rose ceremony. To recap: all the guys are in love with JoJo and they all look exactly the same. She's crying in her monologue before it even starts, probably because she knows she's going to confuse them when passing out roses. Through tears and soft sniffles, she admits she plans on sending Luke home tonight.
And yet!
Before she's able to pass out the first rose, Luke, like clockwork, requests to speak with her privately. He tells her he's in love with her, and it's the first time he's said it. She walks away, alone into what looks like a dark, never-ending parking lot, and we see all the show's teasers play out in full. She's bawling and pacing, talking to herself, or the producers, or The Bachelorette Gods, I don't know. But it's scary when JoJo gets worked up.
She said Luke is finally saying what she's needed to hear, but is it too late?
None of us will know until next Monday, in the second part of this episode, where we'll also see the "FaNtAsY sUiTeZ!~!~*~*" Then next Tuesday, get ready for The Men Tell All, which may inadvertently end up being Chad Murders All or Chad Eats All. 
Get the FrontRow Newsletter
Get a front row seat to the best shows, arts, and things to do across North Texas. Never miss a beat.