Last week, I was at a frozen yogurt establishment in Addison, minding my own business, eavesdropping on a younger girl next to me who was passionately rehashing episode eight to her friend.
I wanted to turn around and tell her about my recaps like: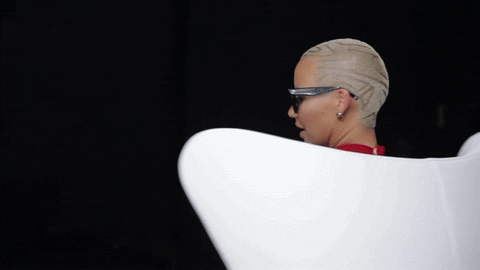 But then she kept talking.
She went on and on about her love for Luke, and how perfect JoJo is. Her hope and belief in the show oozed out of her like the melted dessert I was eating. She was so hopeful and un-jaded by the world of Chads and Bens.
I retracted.
I couldn't bear for this sweet, innocent soul to read my cynical words describing Luke's cheesy little petals laid out in a heart shape or JoJo's questionable taste for boring boy band members men in painfully tight metrosexual trendy denim.
So instead, I did what anyone in do in this situation and did nothing.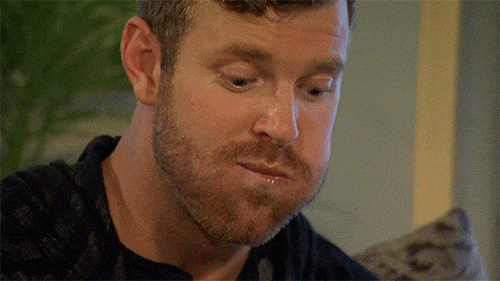 Please continue reading, if your heart is dead enough for the journey.
Picking right back up from last week's cliff hanger, JoJo and her boobs compose themselves enough to proceed with the rose ceremony, after the shocking news that Luke is in love with her. It's shocking. I'm shocked. She passes out roses to Jordan, Robby, and Chase, respectively.
Which means Luke got the plane-ticket-to-home immediately after confessing his love—small slap in the face. Pause for dismay and grief. Then pause for another thought: Is Luke actually a genius? His confession was unexpected, almost suspiciously random, and yet so strategically timed. Because no matter what the title of the show is, at some point the competition goes from winning a girl to winning the title of The Next Bachelor. And we all know you can't be TNB without a GHB (good heartbreak).
Did Luke know he was going to get cut? Did he quickly confess love so he would receive the ultimate harsh break up, making him a prime candidate for TNB? Do I need a hobby? Can I blame Gary Kelly for the mass amounts of free time I had to contemplate this over the weekend due to canceled Southwest flights?
JoJo and Luke had a brutal goodbye, made even more excruciating by the fact that JoJo's boobs were so out, about, and happy the whole scene. Like it was obnoxious. I wouldn't be able to take myself seriously if I was breaking up with someone that exposed. Hashtag mixed messages.
Luke's gaze is dead and distant, and I don't know if it's because he's trying so hard not to look at JoJo's jojos or because he was heartbroken. His departure was actually really effing sad though. Support our troops.
I'm so sorry, I swear I'm female, straight and have a boyfriend. This is normal. Okay let's move on. Episode 9.
JoJo is feeling particularly nostalgic because this time, last season, Ben told her he loved her then dumped her in Jamaica. #TBT, y'all! What a fun On This Day Facebook memory. And, oh, how so much has changed. JoJo has gone from falling in love and "seeing herself" with Ben to falling in love and "seeing herself" with Jordan, Robby, and Chase.
Such growth. So change. Much feelings.
This penultimate episode takes place in Thailand, and yes I learned the word "penultimate" from reading Tim Rogers' RHOD recaps. Just one commercial break ago, JoJo was in shambles over sending Luke home, but now she's made a full comeback and is frolicking in Thailand, beginning her date with Robby. ITM, she even said she's never been more confident about three guys. So thank you for praying.
JoJo and Robby hold hands while getting pedicures on the streets of Thailand, and he attempts to "clear the air" about his whole ex drama while it pours and thunders just a few feet away from them. It's loud. They struggle to face each other and make eye contact. If there's ever been a time to not have an intense talk about your personal relationship, it's now.
JoJo forgives him for everything, and/or just wants him to shut up.
Date night.
Robby pulls a note out of his jacket, given to him from his dad. Summarized, it basically says, I can tell you're in love with JoJo, yay. Robby gave it to JoJo, in hopes it would guilt her enough into choosing him as her "forever love," as she keeps calling it.
"I want to be the guy that's late to work because he doesn't want to get out of bed with his wife and leaves work early to get back to her." -Robby
Robby, that's great, but we just want you to be the guy who wears pants that fit him. JoJo gives him an invite to the fantasy suite.
Commercials.
It's the morning after now, and we see JoJo sporting a guess-what-I-did-last-night, messy topknot, yet seemingly also mascara, and Robby, who has perfectly shaped gelled hair, kissing in bed. Both of them pulled a Kristin Wiig this morning and you will never convince me otherwise.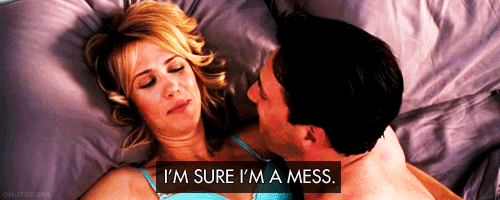 They kiss in bed and then again at the doorstep before she leaves and we get it. She blows him a kiss from the sidewalk and we get it. She says, "Oh boy, I'm in trouble," in her monologue and we get it.
The next scene shows a bikini-top, sneakers, and shorts-clad JoJo meeting up with Jordan on the beach. They start hiking in blazing daylight. I'm in a 69 °F cushiony apartment, but now I'm in hell just watching them. Then they end up in a cave, and then in a temple, and I don't fully understand the foundational logistics, but JoJo is complaining about not being allowed to pounce Jordan on sacred grounds. The injustice.
Fully soaking up the holiness of their surroundings, they begin to talk only of themselves. After a kiss-less convo in the cave-temple, JoJo ponders, "Is Jordan too good to be true?" in her monolog.
I can think of at least one person who's willing to answer that question.
That night, Jordan doesn't pull JoJo's chair out as they sit to the dinner table. She asks what the next year looks like for him, and he says he doesn't know. She responds by turning on JoJo-mode full-blast.
She presses hard, comparing him to Ben and asking why he says he's in love with her. Finally satisfied with his stream of flattering compliments we've all heard before, she hands him the key to her vagina, I mean hotel room, and off they go to the fantasy suite.
Without a sacred place to deter them, the scene ends with them blissfully kissing in the suite, like exes and/or other current relationships don't exist.
Commercials.
It's not a true morning after if the man isn't shirtless, so again, we have a shirtless Jordan and a freshly hair brushed JoJo. In his monologue, he said their relationship took "an exciting direction last night," and we get it.
Now it's time for Chase's shot at a fantasy. The pair hop on a little boat to another beach. ITM, Chase says JoJo's sex appeal is unstoppable. Later, he proves himself wrong. But first, they sit on the beach and exchange boring compliments before stripping down for the ocean, where JoJo can straddle him without judgment.
You know who else straddled in the ocean without judgment?
OK, there was some judgment.
Later, in a totally unplanned turn of events, JoJo is alone in her hotel room, pondering life with a low chignon bun, and Robby randomly knocks on her door because, "he misses her." I would have murdered him. Let her have her freaking alone-with-a-low-chignon-bun time, Robby! This is the first time she's been alone in like nine weeks! This is not cute and I'm mad for her.
JoJo in this situation:
Me in this situation: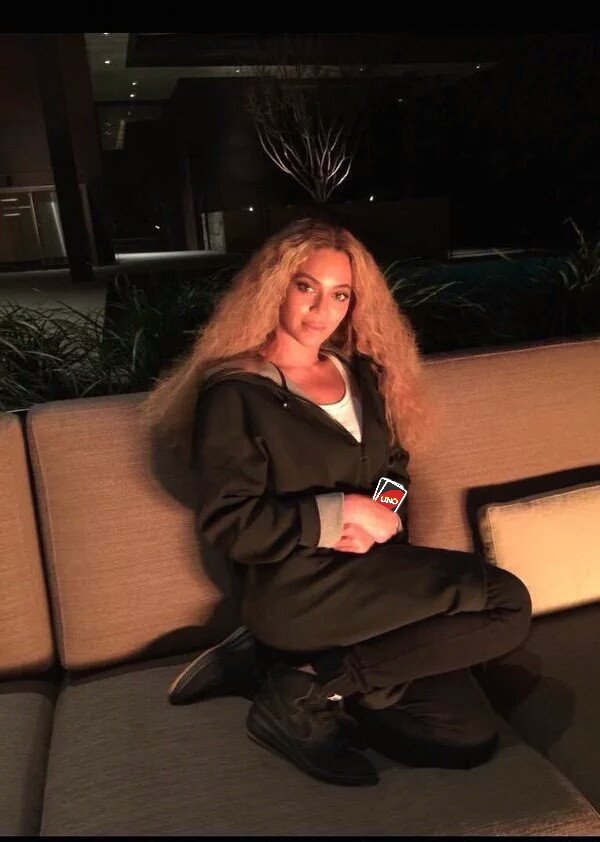 Date night with Chase. Y'all, it was so boring. I don't even have a summary for it, except that he gets an invite to the fantasy suite. In the suite, Chase says he has "no fears" any more and that he's 100% in love with her. Shocked by the immediate confession, Chase finds himself in a Luke situation. She briefly exits the room to think and cry, and comes back to tell him she's not on the same page and that maybe he should go.
Recap: JoJo invited him to the fantasy suite. He tells her he loves her. She sends him home.
¯\_(ツ)_/¯
Chase did not take it well. He was angry, disrespectful, and repeatedly put her down to make her feel awful for not loving him back, especially since it was "so hard" for him to say it. It's far more unattractive than a wall-punching Chad. But like, good for Chase having real human emotions and using his facial muscles, I guess?
¯\_(ツ)_/¯
JoJo said she's only being honest with him so she doesn't blindside him. He retorted, "You kind of just did that."
Somewhere, Ben is watching this like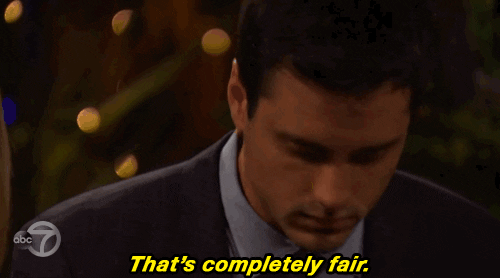 She sobs and begs forgiveness, but nothing is resolved, and Chase's fantasy suite ends up being a van ride back to his hotel room.
Rose ceremony.
Jordan and Robby both show up with the tallest hair and tightest pants in all of Thailand.
JoJo arrives and explains to the clueless remaining men about Chase's departure, when all of the sudden, Chase manifests out of the tropical, wild Thailand air, like the hero we didn't know we needed.
Jordan looks amused and smiles, as if just happy for any camera time he can get, and Robby looks like he sh*t himself.
Chase and JoJo speak privately. He tells her his poor behavior stemmed from acting out of complete shock. He's not here to ask for a second chance but rather just to tell her he's not mad at her, and he thinks she's amazing.
He was mature, and it made JoJo happy. But not that happy, because she still decides to send him home. Boy, bye.
JoJo still passes out the roses, because by damn it we're going to do this right. Jordan got the first one. Then the three of them toasted their wine glasses, smiling, excited for the next week of heartbreak and tears that all love triangles inevitably bring.
In next week's finale, JoJo's parents meet the triangle in Thailand to help JoJo change the course of her life, but more importantly, they'll inadvertently help decide TNB and change the course of the rest of our lives. See you then, bach nation.
Images via giphy.com, abc.com, and Twitter.
Get the FrontRow Newsletter
Get a front row seat to the best shows, arts, and things to do across North Texas. Never miss a beat.