We've been on a two-week break from Bachelorette nation, but our favorite reality TV stars are never resting. Observe.
Derek being perfect and creating funny video content here:
James Taylor and Luke exploring a questionably close friendship together:
Chad being chad:
And Chris Harrison being unabashedly in love:
Chris might actually upload JoJo to his Instagram more than Sean Lowe posts Catherine. I know you follow Sean, too, so you and I both know that's saying a lot.
If only I knew as much about politics, or anything at all, as much as I do about this freaking show. Sigh. Back to episode seven.
JoJo packs her Louis Vuitton suitcase, no doubt from Highland Park Village, and recounts how hard it was for her to not cut any guys the last episode. Have sympathy.
Date with Alex: I gaucho on my mind
The whole crew sets off to the next destination. The boys pack into a bus, but Alex, JoJo, and their private driver make the journey together. This is a special day in Alex's life because it's his first one-on-one with her. And assumedly, also the driver.
JoJo says she's trying to figure out, "what normalcy with Alex would be like," which is completely understandable, as total strangers in a foreign country on national television. It's the perfect time to get a feel for what's normal.
Back on the bus, the boys are chanting and rapping about JoJo, having way more fun than JoJo and Alex. Producers run this into the ground, alternating shots of quiet, sigh-filled takes of JJ and A, between singing, beer-drinking shots of the guys. It's funny for two seconds and then it's boring and then you remember there's about two more hours of this show.
JJ and A finally reach their destination: An Argentinian ranch, or "estancia," where they will act as "gauchos," which are not the capri pant in this context, and I totally already knew that because I'm cultured.
JJ and A change clothes and we see the next pair of high-waist flare pants that will sell out everywhere. Alex tells JoJo she looks like a Ralph Lauren ad and I guess I'm just mad because he's not, like, wrong.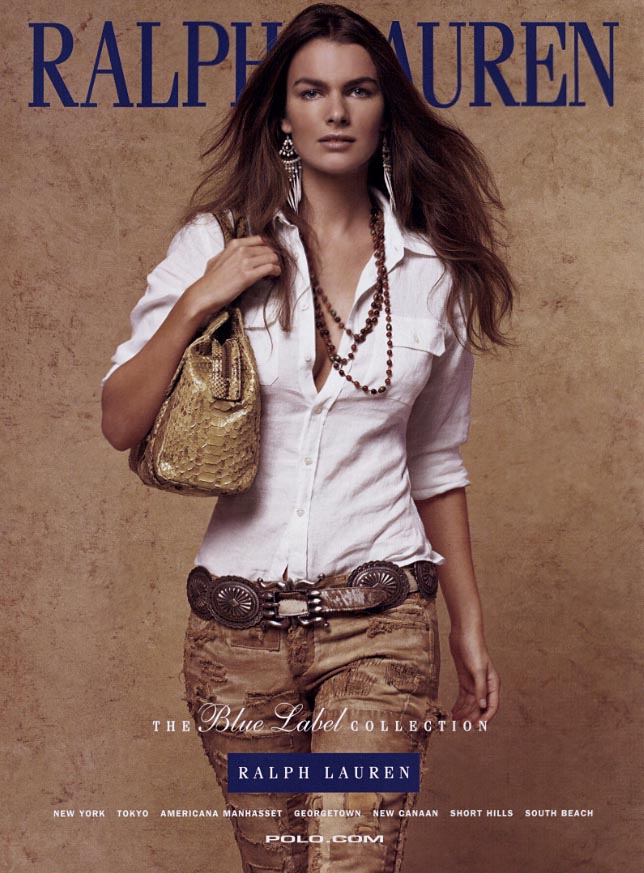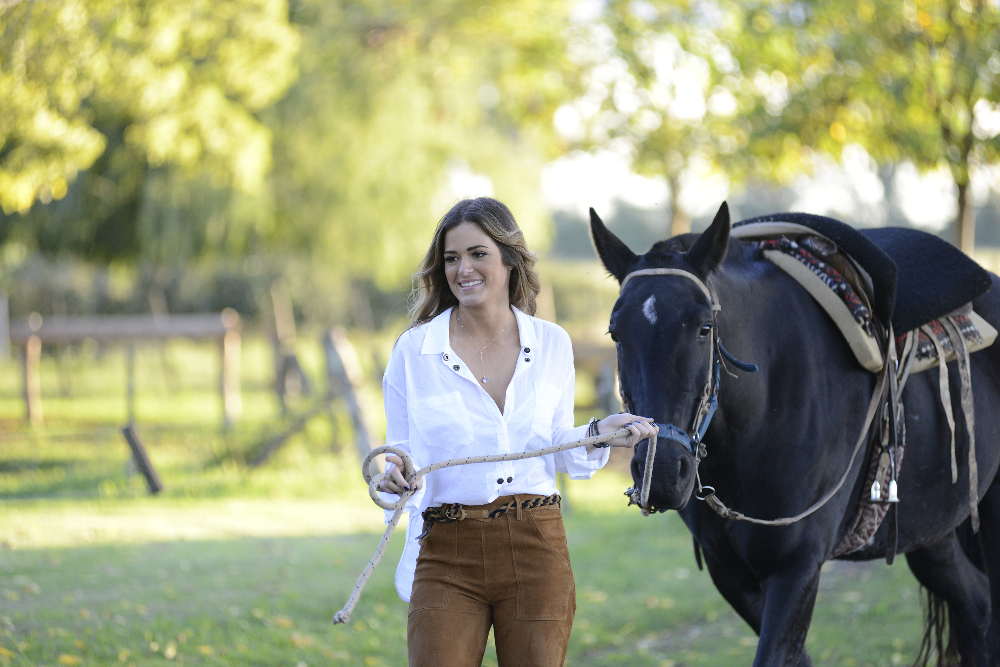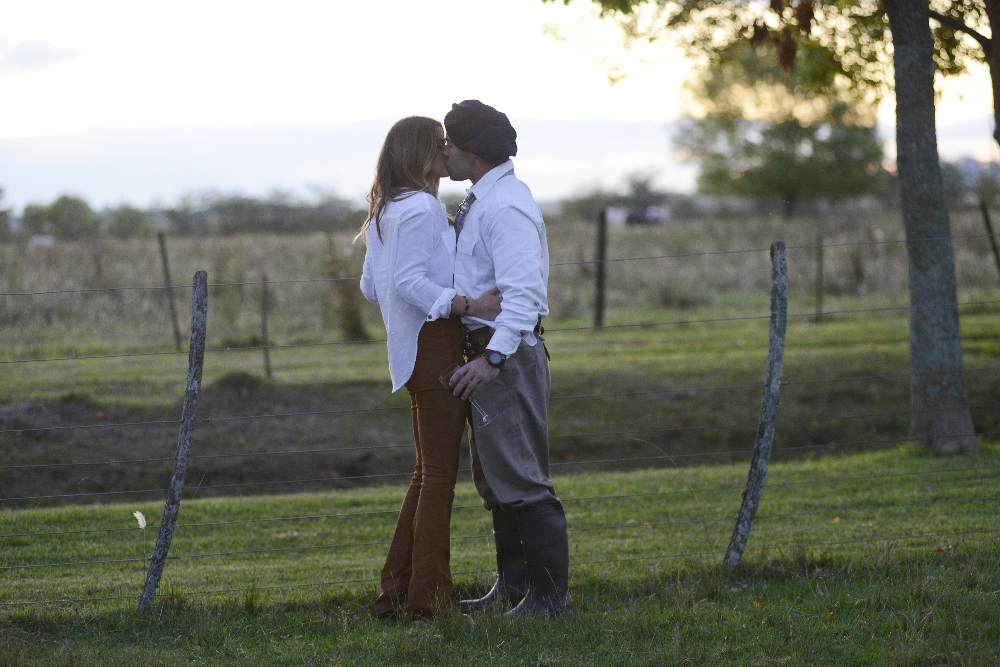 Meanwhile, the rest of the guys stop at a hole-in-the-wall BBQ place, which actually looks fun and Instagram-worthy, so naturally they take turns complaining about "eating random meats" and "not being with JoJo." If you could just pray for them during this hard time, please.
After horse riding, JJ and A watch this weird interaction between a real gaucho and a horse, which looks something similar to couple's yoga. JoJo is calling it beautiful and spiritual, and it probably is in person, but coming out of my TV screen, my word choices are leaning towards "confusing" and "illegal."
JJ & A lay with the horse. It becomes clear to all watching at home that JoJo feels a stronger connection with the horse than Alex.
The guys arrive at Puesto Viejo, a Polo Club, complete with an infinity pool and amazing views of the countryside. It's chic, but JoJo's not here, so it might as well be a garbage dump.
The most boring date of all time continues into the night. Alex says it's one of the happiest moments of his life. Sad. JoJo asks what meeting his family would be like. He barely answers the question, and then tells her he "thinks he's falling in love with her." Sad. Alex is the guy who thinks you want his number after politely apologizing for accidentally bumping into him in a crowded bar.
JoJo presents a thousand-word dissertation all to just say she's just not that into him. Sad piano music chimes in. JoJo cries in her monologue, repeating, "I don't know how to do this, I don't know what I'm doing," and it's funny because I've genuinely never witnessed more articulate or thoughtful break up executions from a human. Like, JoJo, you're the actual queen of strong breakups. You're the poster child for How To Break Up With A Guy After 10 Days. Keep up the great work.
Alex goes home. R.I.P.
Date with Jordan: Let's toast to love
Jordan takes a stretch limo to meet JoJo at a private jet, and it's sad how I'm not even impressed, because this show has turned me into a spoiled brat who just expects these luxuries now. On the jet ride to their date, JoJoJo passionately caress each other's arms to energetic instrumental music, until finally landing in a Mendoza winery. They begin squishing grapes with their feet and two things come to mind: I Love Lucy and this classic piece from the depths of YouTube archives.
I'm sorry.
Back at the house (Country club? Hotel? Private secret island made of past contestants' tears and broken dreams?), Chase and Luke offer each other emotional support and bond over feeling insecure about Jordan. Always the bridesmaids, never the bride.
Date night with JoJoJo. They talk about his family, how he hasn't brought a girl home in years (insert *thinking with mouth to chin* emoji) and how he has no relationship with his more famous brother, Aaron Rodgers. JoJo is fascinated by this brotherly conflict, immediately taking his side without knowing the full story, or even him, really. True love. Jordan uses the phrase "strikes a chord with me" incorrectly and JoJo still holds his hand. True love.
He finally tells her he is "so in love with her," and her giddiness overflows. They kiss at the table. They kiss on a staircase. And Alex, at home watching this right now, punches a wall.
Chase, James, Robby are announced for the next group date which means Luke is getting a one-on-one. Stay with me.
Group date: Let our loves soar
It's raining but that doesn't stop JoJo from wearing a white V-neck. The weather ruined their plans, so they're forced to do what the rest of us are already doing: sitting in the living room and stuffing fried food in their mouths.
Then, it turns into a middle school Saturday night, with back massage trains, Pictionary (I just had to google "game where you draw and guess" help), and truth or dare. Robby, the one who has to prove himself to the cool kids, takes the dare to run down the hallway in his underwear. He moons the camera. Everyone laughs like it's the funniest thing they've ever seen. Eighth grade is hard.
They all pile on the bed and watch the Brazilian version of The Bachelorette, which apparently exists. I don't know what's sadder, the fact that there's a Brazilian version of The Bachelorette, or the fact that they're on a group date in Argentina watching that show, or the fact that I'm watching this show of them watching that show, what.
Alone time with Robby. She confesses she's nervous to meet his family because they didn't like his last girlfriend, which I would interpret as encouraging, but that's just me. Then he does something every girl wants to hear: lists the reasons why he and his ex were a bad match. It was a long relationship, a bad break up, and only four months ago. Pause for scoff. He assures her he's ready for another serious relationship. Pause for scoff. He says he's, "willing to go down this path" for her, and she believes him. Pause for scoff.
Alone time with Chase. Reminder, Chase is the guy whose face never changes.
Chase tells JoJo he, "really really likes her a lot," and wants to spend the rest of his life with her. Sweet.
Alone time with James. James is my favorite so I'm rooting for him. That is, until he starts talking and drowning us all in his insecurity. He says he likes their "sweet, genuine" connection, but worries she has more physical connection with the other guys. Okay, awkward. He says he's "in the process of falling for her."
And then he says something swoon-worthy like this, and I'm won over all over again.
So to recap: Here are the different stages of being in love, most of which I didn't know existed.
Stage 1: Chase "really, really likes her a lot"
Stage 2: Robby is "willing to go down this path for her."
Stage 3: James is "in the process of falling for her."
Stage 4: Alex, R.I.P., "thinks he's falling in love with her"
Stage 5: Jordan is full-blown "so in love" with her.
Back to the group date. The guys play a really positive game called Let's Rank Who We Think The Front-Runners Are. Shocking: everyone thinks they're a front-runner. Even more shocking: except James, who openly acknowledges he's losing this hard.
There's a fake rose on the table and all the guys want it. JoJo walks in. She gives the rose to Robby. James is beside himself. Chase is just himself.
Date with Luke. They go horse riding and shoot guns. Because why partake in Argentinan culture when you can just do Texas things. Later, they sit outside and sip white wine. Luke says he wants to "open up chapters and open up doors with you." Add that to the stages of love.
Five guys ride a horse-drawn carriage to the rose ceremony, but only four will move on to hometown dates. No cocktail party. JoJo hands out the roses to Luke, Jordan, and Chase, respectively.
James' heartbreak is tangible. They sit and talk before he leaves, and if I was two glasses of vino deep, I would be getting emotional. JoJo is bawling. James is crying. And worst of all, he is being tremendously kind to her. She cries more. They cry together. Not a dry eye in the house, except Chris, who's not sad to see any guy go home.
James says nothing in the limo ride, which may be a Bachelorette first, someone ask Reality Steve.
Next week is the always long-awaited hometowns episode. Expect ex-girlfriend rumors with Robby, family drama with Jordan, and evening gowns with JoJo.
Get the FrontRow Newsletter
Get a front row seat to the best shows, arts, and things to do across North Texas. Never miss a beat.