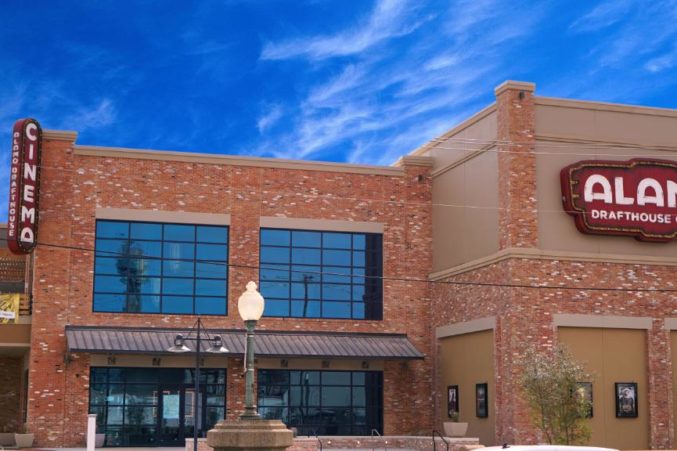 Alamo Drafthouse Offers Free Movie Tickets to North Texas Police Officers
Law enforcement officers and their families can take in a free movie through the end of the month.
Since last Thursday, we've seen our city come together in some pretty incredible ways. Lots of powerful words have been said since then, but none can really do justice to the brave actions of Dallas' law enforcement officers last week.
There's no doubt that Dallas PD has been working overtime the last couple of days, so Alamo Drafthouse is giving out free movie tickets to law enforcement officers and their families. The offer applies to the theater chain's Dallas and Richardson locations through the end of the month. This includes police officers, DART police, game wardens, firefighters, first responders, and any other member of law enforcement with a badge or proper ID.
The movie theater also donated 10 percent of its weekend revenue to the The Russ Martin Show Listeners Foundation, a local charity that helps the families of fallen officers. Moviegoers managed to raise more than $30,000 for the foundation this weekend.
This city is pretty impressive, and so are the people protecting it.