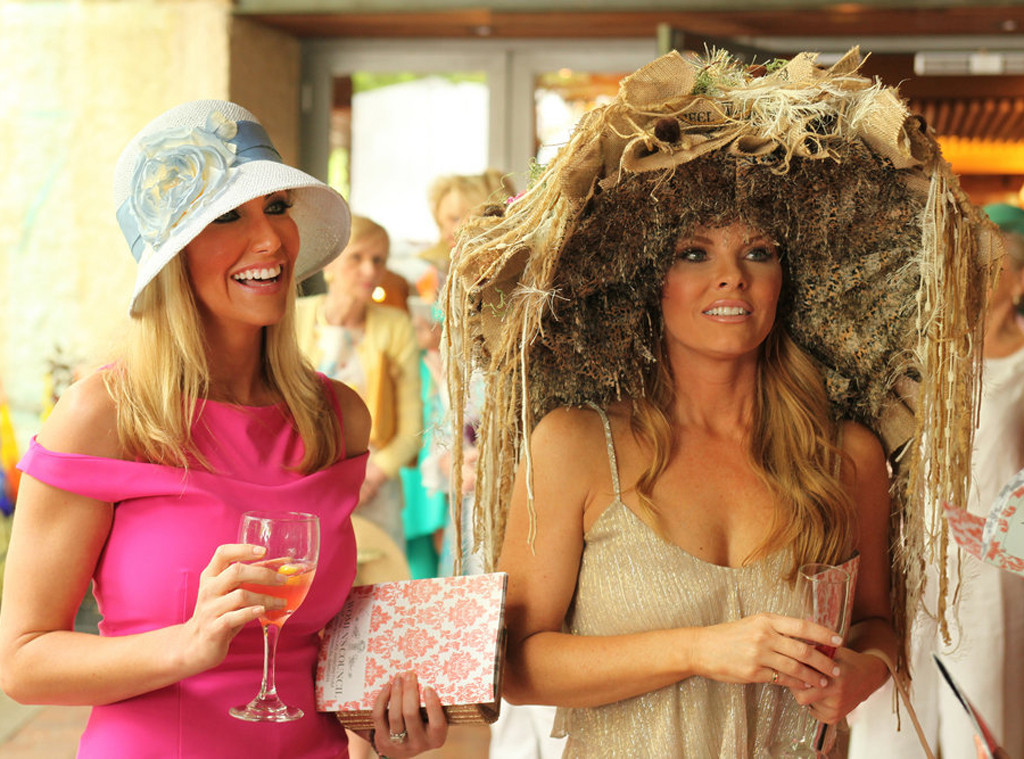 The Real Housewives of Dallas Postseason Power Rankings
Who won the first season of the reality TV show?
Our long national nightmare is over. At least until the reunion episode next week.
Bravo's Real Housewives of Dallas has concluded its first (only?) season. As we did before the season began, and at its midway point, we have scientifically ranked the contenders. Who won The Real Housewives of Dallas?
1) The Poop Hat
A powerful metaphor for The Real Housewives phenomenon, and an emblem for the excrement enthusiasts of this season, in particular.
2) JoJo Fletcher
The Dallas real estate developer stars on ABC's The Bachelorette, in which 25 men debase themselves in a frenzied mockery of romance and self-respect, and nevertheless manages to seem positively dignified compared to The Real Housewives of Dallas.
3) LeeAnne Locken
The "Mouth of the South" showed cowardice backing out of a feud with the city of Plano, but no other housewife marketed herself as well as Locken, who — as we wrote before — has an endearing started-from-the-bottom "bloodthirsty striver" thing going on.
4) Tim Rogers
The National Magazine Award winner and editor of D Magazine at last found acclaim recapping a reality television show.
5) Stephanie Hollman
The housewife dominated our midseason readers' poll, and no voice speaks louder than that of the people — except, in this case, for our voice.
6) Tiffany Hendra
The housewife with the controversial past stood by her man despite some harsh grading of the Aaron Hendra Project, blessing the hearts of the haters and denouncing Dallas' Satanic media.
7) Charity World
Although Charity World sounded like an alternate dimension — appropriate, because it has seemingly no impact on real world issues like poverty — it was never far from the minds of the Real Housewives.
8) Dallas
Yes, the Real Housewives fed into unfortunate stereotypes of the city and its superficial obsessions, but the Trinity River sure looked nice in those interstitial shots filmed during last year's flooding.
9) Brandi Redmond
The former Cowboys cheerleader was bold enough to challenge Locken, but her inability to hold her "Jesus Juice" kept her from cartwheeling up the rankings.
10) Cary Deuber
More like Cary Who-ber, are we right?