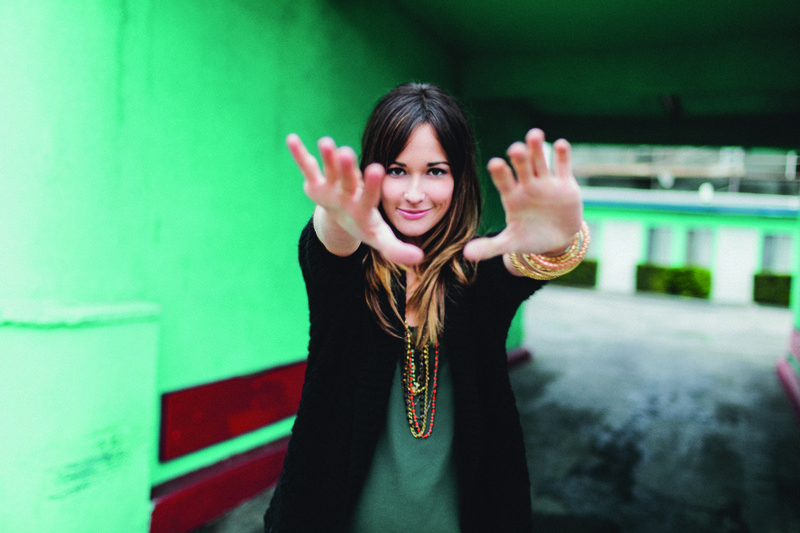 State Fair of Texas Announces Free Concert Lineup
Kacey Musgraves and Nelly top the list.
Country singer Kacey Musgraves and Band-Aided rapper Nelly, of "Hot In Herre" fame, are two of the biggest names playing the main stage at this year's State Fair of Texas.
Fair Park's most controversial occupant unveiled the lineup for its main stage concert series this morning. The concerts are free with admission to the fair — you won't need to part with any tickets to hear La Energía Norteña. Get a corn dog instead.
The fair, whose theme this year of "celebrating Texas agriculture" feels like a return to its roots, begins Sept. 30 and runs through Oct. 23. Go here for more info or to count those 120 days down by the second.
Here's the full schedule and lineup:
| | | |
| --- | --- | --- |
| Dates | Artist | Time(s) |
| Friday, September 30 | Kacey Musgraves | 8:30 p.m. |
| Saturday, October 1 | TBA | TBA |
| Sunday, October 2 | Chris Perez Project | 3:00 p.m. |
| | AB Quintanilla y los Kumbia King All Starz | 5:30 p.m. |
| Friday, October 7 | Prophets and Outlaws | 5:30 p.m. & 8:30 p.m. |
| Saturday, October 8 | Cody Johnson | 8:30 p.m. |
| Sunday, October 9 | Bobby Bones and the Raging Idiots Concert Spectacular | 3:00 p.m. |
| Monday, October 10 | Ben Rector | 5:30 p.m. |
| Friday, October 14 | The Peterson Brothers | 5:30 p.m. & 8:30 p.m. |
| Saturday, October 15 | Nelly | 8:30 p.m. |
| Sunday, October 16 | Le Freak | 3:00 p.m. & 5:30 p.m. |
| Friday, October 21 | The Quebe Sisters | 5:30 p.m. & 8:30 p.m. |
| Saturday, October 22 | Colton Dixon | 6:00 p.m. |
| | Skillet | 8:30 p.m. |
| Sunday, October 23 | La Energía Norteña | 3:00 p.m. |