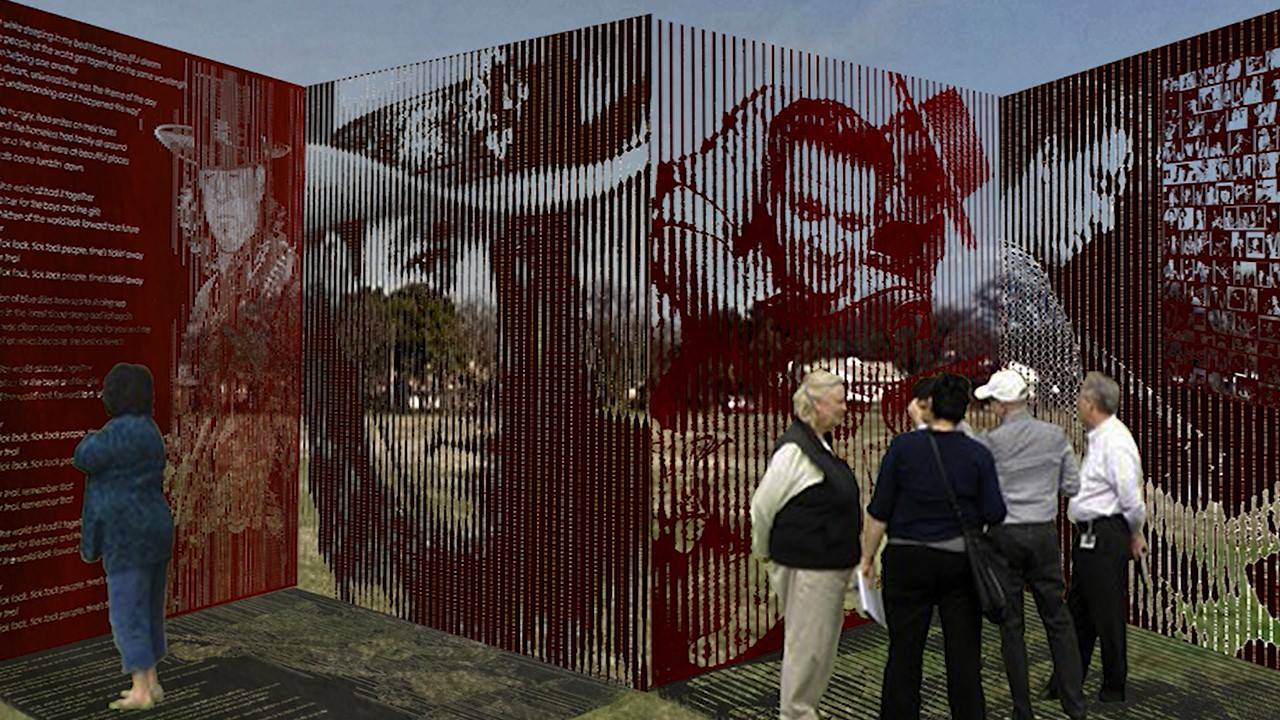 Dallas Is Officially Getting Its Jimmie, Stevie Ray Vaughan Artwork
Images of the legendary guitarists and Oak Cliff natives will appear on the finished work.
This morning's unanimous City Council approval was at this point mostly just a formality, but it's nice to have it made official: Kiest Park will get its public artwork honoring Jimmie and Stevie Ray Vaughan, guitar legends and Oak Cliff natives.
Spanish artist Casto Solano will build the installation at his home studio in Spain this year before it arrives at its permanent home in Dallas in summer 2017. The work is made up of four panels and hundreds of steel rods bearing images of the Vaughan Brothers and song lyrics.
The Vaughan Brothers artwork has been a long time coming. Filmmaker Kirby Warnock spearheaded the movement to build the piece and led the fundraising needed to match the city's investment, and the final design was selected after an open call for artists. (Jimmie has given his stamp of approval.) It's a big step in an ongoing effort to encourage Dallas to better recognize its own rich cultural history.