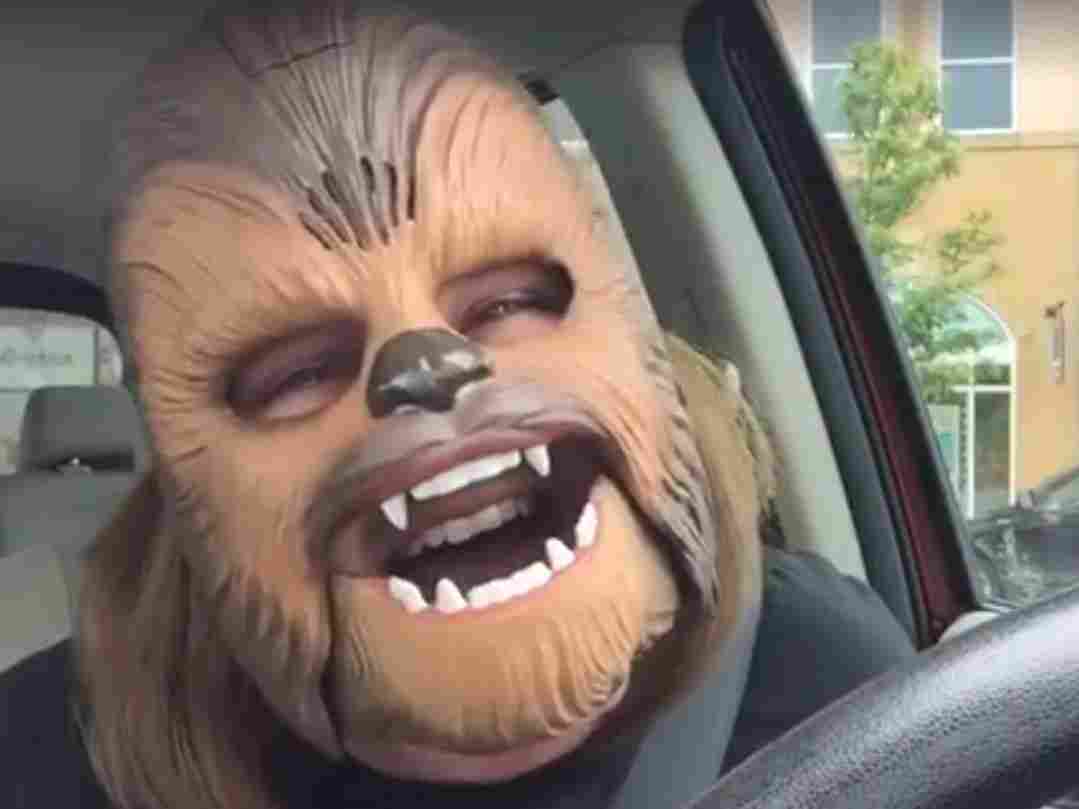 Chewbacca Taking 'Chewbacca Mom' to Dallas Comic Con
The convention just landed its most likable guest.
The world's most famous Chewbacca mask enthusiast will get to meet the man who first popularized Wookiees and Wookiee accessories at Dallas Comic Con in a couple weeks.
Grand Prairie resident Candace Payne, the Star Wars fan who put on a Chewbacca mask and found such unbridled joy in a Facebook video that has been viewed more than 141 million times and counting, rode the viral fame locomotive to an appearance last night on The Late Late Show with James Corden.
After some light banter, Corden reads a message from actor Peter Mayhew, better known as the man in the Chewbacca suit:
Candace: you are an inspiration. Your attitude and lovely message really resonates, and spreading the good word of Star Wars with a heart, well, it's so much of why we do what we do. I'd love to get to meet you and your family in person. In two weeks we have Dallas Fan Expo in your own hometown and my hometown. I have acquired four VIP passes for you and your family to come to the show. I have also set up a private meet and greet so we can catch up while you're there. All my love — Peter.
Payne seems likely to accept the offer. William Shatner, George Takei, and Stan Lee are all well and good, but Dallas' biggest nerd convention has maybe just landed its most likable guest. Fan Expo Dallas runs June 3-5 at the Kay Bailey Hutchison Convention Center.
One more time, with spirit: