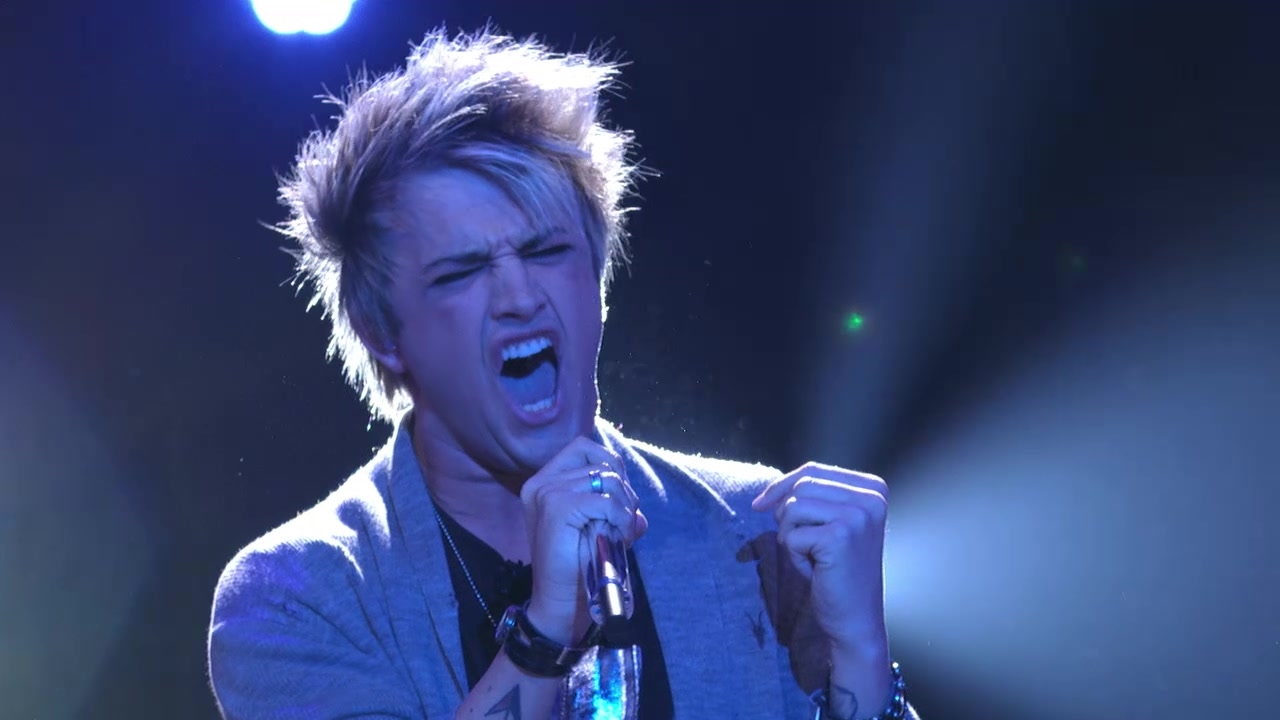 Will Dallas Singer Dalton Rapattoni Be the Final American Idol? Does It Matter?
The show's three-part finale airs this week.
North Texas' own Dalton Rapattoni has made it to the top three and will now compete to be the winner of American Idol's final season. He's come a long way since his audition in Little Rock, but what are his chances of success if he only makes it as the first runner-up or third place winner? Will his spot as part of Idol's supposed final season give him leverage in a competitive industry?
There's no question that American Idol has been an iconic reality show. That status can partly be attributed to the notable names that have made history on its stage. Oddly enough, quite a few of the most successful American Idol contestants didn't win first place in the competition, and some of the most popular didn't even make runner-up.
Back in 2004, Fantasia won the show's third season, but most people were left talking about Jennifer Hudson, who finished in seventh. Hudson has gone on to win worldwide fame for both her singing and acting, and is known for her Oscar-award winning role in Dreamgirls. Since then, she has acted in various film and TV roles, released three albums, and been a spokeswoman for Weight Watchers.
In 2006, Taylor Hicks won the fifth season in one of the American Idol's most surprising results. In the same season, Kellie Pickler took sixth place, Chris Daughtry won fourth, Elliott Yamin came in at third, and Katharine McPhee was the first runner-up. At least four of the runner-up contestants of season five have arguably been more successful than the season's first place winner. This season, viewers have compared Rapattoni to the alternative rocker Daughtry. (The two were even paired up for a performance during this season's top 24 round.)
In 2009, Kris Allen took the win, but it's second place contestant Adam Lambert who has garnered the most fame. The eyeliner-wearing singer boasts a rocker vibe and a style similar to Rapattoni's. According to Forbes, Lambert was the top-earning American Idol of 2015, followed by Carrie Underwood and Daughtry.
Seasons 9 through 14 have seen less post-Idol success from contestants, with the most notable alumni being the season 10 and 11 first place winners (and nearly one-hit wonders) Phillip Phillips and Scotty McCreery. Many viewers have forsaken the show in recent years, and you've probably never even heard of last season's winner, Nick Fradiani. So it seems like Rapattoni has entered American Idol at a time when there is room for him to take some of the spotlight as the last winner.
His performance last week seemed fairly consistent with his past showings, and though he may not have the vocal power of fellow contestant La'Porsha Renae, Rapattoni still has a chance at a career in the music business, regardless of how this week ends. Rapattoni's biggest competition for top the final two is fellow contestant Trent Harmon, and unlike Harmon, Rapattoni has previous music industry experience, and has cultivated a specific genre sound. If it comes down to Renae and Rapattoni, Renae may deservingly win, but it's easy to see Rapattoni turning this exposure into lasting success.
American Idol will air its three-part season finale, beginning Tuesday night, with a 90-minute special set to explore the past 15 seasons of the show. The competition will continue on Wednesday with a one-hour performance show and top two reveal. The final winner of American Idol will be revealed on Thursday night's two-hour program, which is set to include past contestants Kelly Clarkson and Carrie Underwood, and a possible appearance by long-lost judge Simon Cowell, among others.