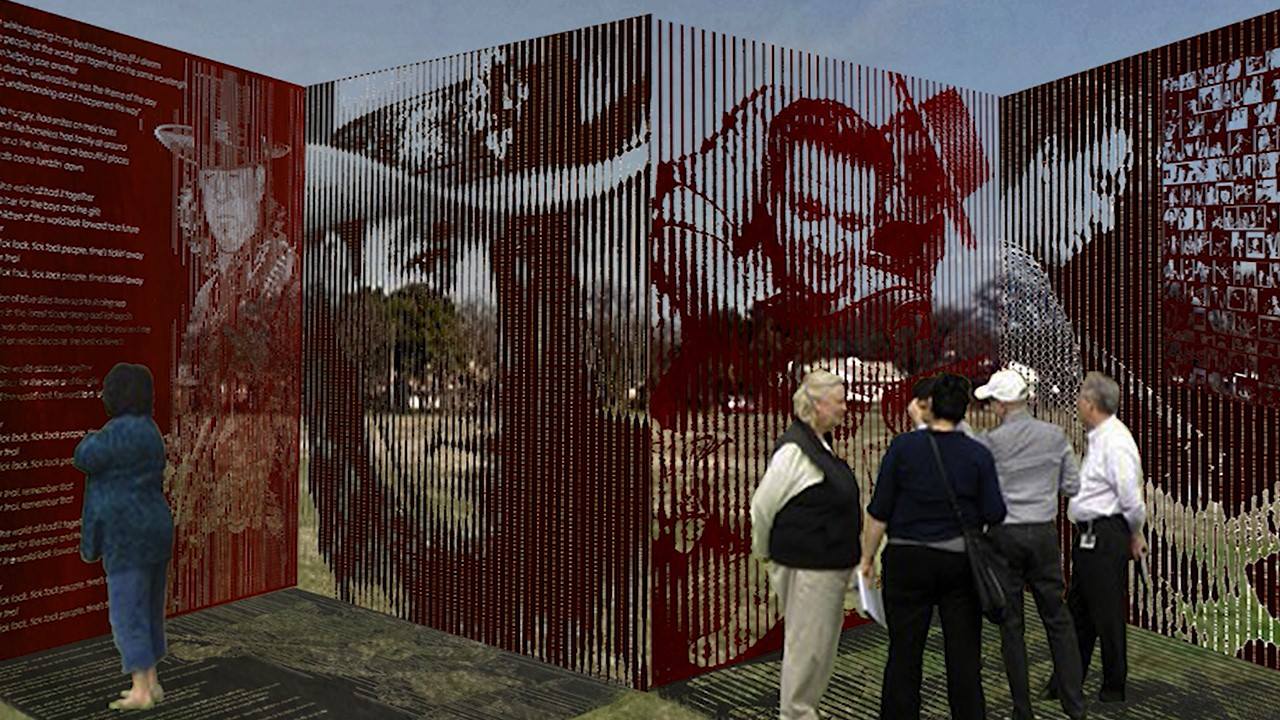 What Do You Think of the Proposed Design for the Vaughan Brothers Artwork in Oak Cliff?
Does it do Jimmie and Stevie Ray justice?
Last week, we got our first look at the proposal for a new public artwork that will pay tribute to Oak Cliff's own Jimmie and Stevie Ray Vaughan. The Morning News has a good story on the artwork in Kiest Park and its significance.
Spanish artist Casto Solano's winning design, which got the thumbs up from the committee overseeing the project and Jimmie himself, will now go before the City Council and the Parks and Recreation Board for final approval. It will be another year and some change before the sculpture is on display.
Per filmmaker Kirby Warnock, who helped lead the effort to make this happen, and the Vaughan Brothers Art Project:
It will consist of four, 10-foot tall panels. Each panel is made up of hundreds of steel rods, about the size of rebar. This will allow wind to pass through them. They will be anchored in concrete at the site in Kiest Park.
As you can sort of see from the rendering above, the panels will feature images of the Vaughan Brothers along with lyrics from some of their best-known songs. The artwork is a big step for a city with a poor track record of embracing its cultural history.
But, now that we've had some time to look at it, how does the design hold up as a piece of art? We want some hot public opinions on the matter, which is why we created this survey: