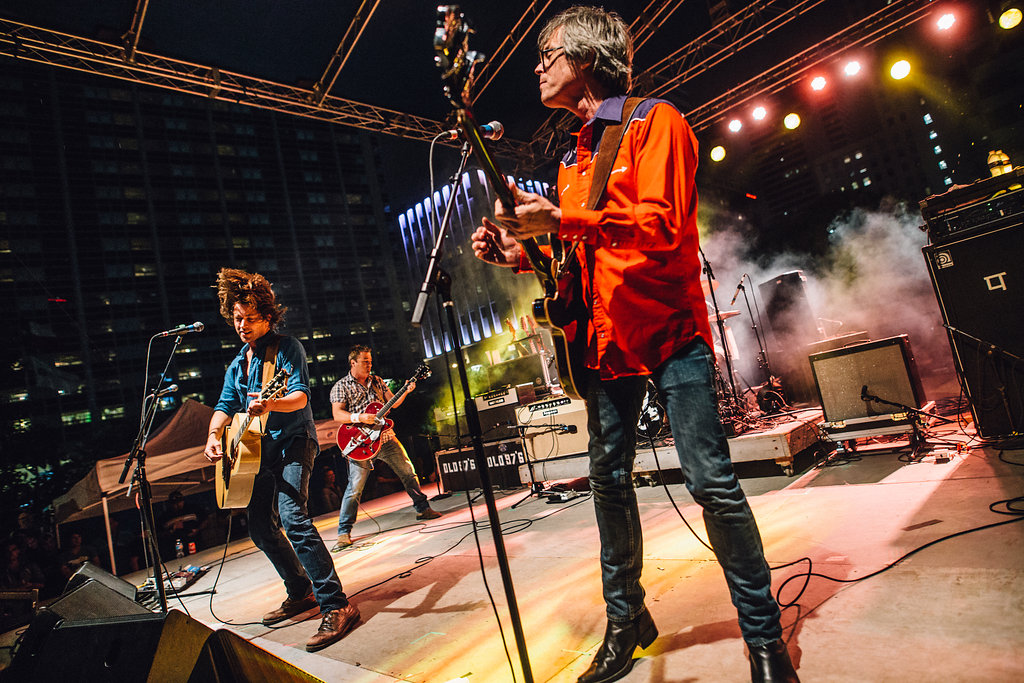 The Old 97's County Fair Makes the Most of a Beautiful Day in Downtown Dallas
The downtown Dallas music festival makes an auspicious debut.
The Old 97's County Fair brought great music, good times, and — just in case that wasn't enough — a Ferris wheel to downtown Dallas on Saturday, marking an auspicious debut for North Texas' newest music festival.
The weather played along, and plenty of happy people were on hand to hear the Old 97's, Lucero, and the rest of the stellar lineup perform. Take the music away, and you're still left with the beautiful Main Street Garden, midway games, and delicious junk food to eat while you enjoy a bit of community in the heart of Dallas. What better way to appreciate the cadence of a springtime day in Texas? Let's do this again next year.
Go here to see photos from the festival.