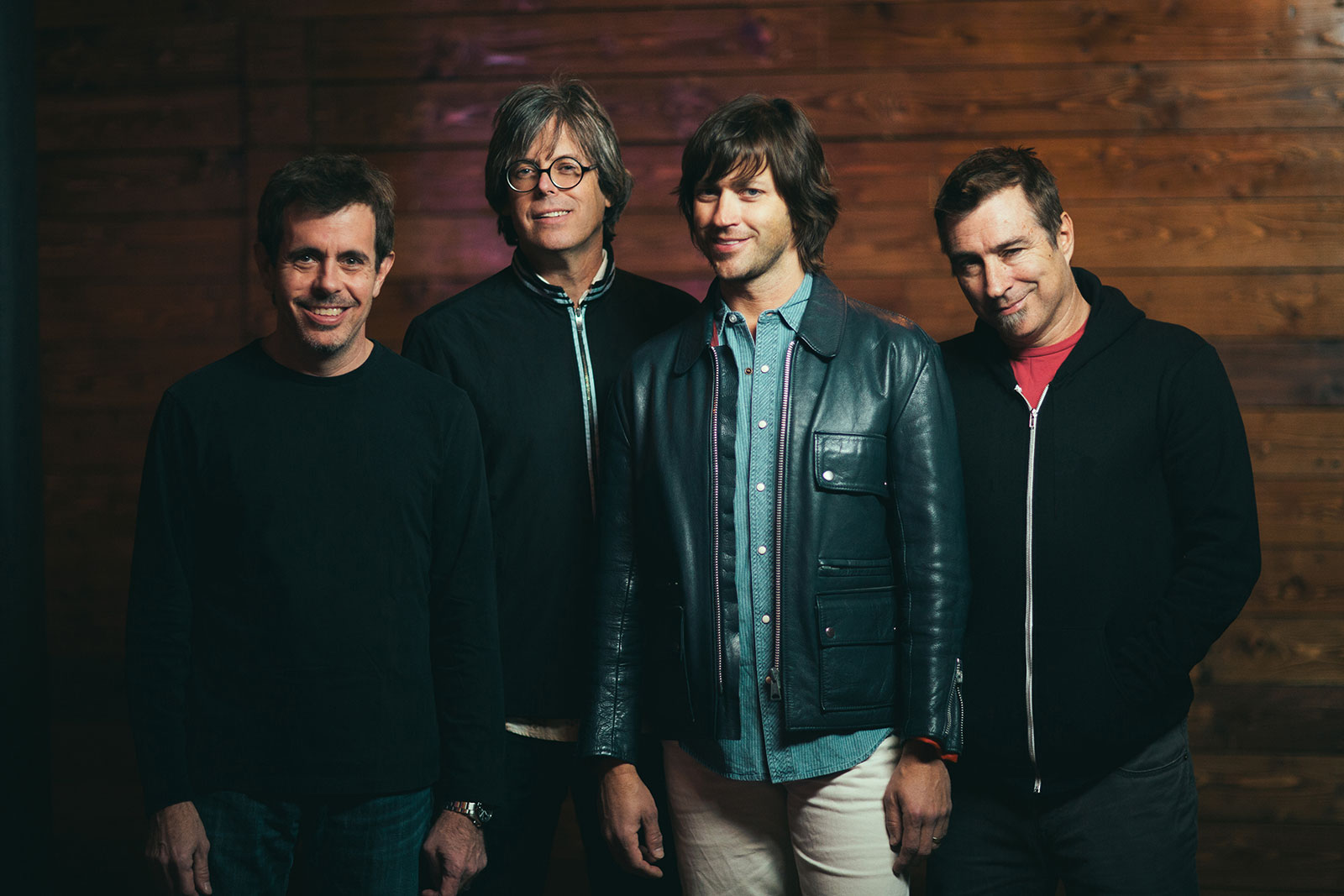 Everything You Need to Know About the Old 97's County Fair
This is the first one. Maybe you have some questions. I did, too. So I asked myself all of them.
This month the Old 97's will host their very own music festival at downtown's Main Street Garden. It's an idea so obvious you would expect it had happened a decade ago, at least. But this is the first one. Maybe you have some questions. I did, too. So I asked myself all of them.
Wait, wait—it's an all-day music festival at Main Street Garden headlined by a big-time Texas act. Did they just rename HomeGrown Music and Arts Festival? No. HomeGrown Festival is still happening on May 14. The seventh installment will feature Ghostland Observatory, Neon Indian, Wild Child, The Bright Light Social Hour, Will Johnson, and more. But the organizers of HomeGrown are helping the Old 97's put this shindig together.
So … it is HomeGrown Festival? No. Come on. I literally just explained that. Besides, the 97's played HomeGrown just last year, when inclement weather forced the whole production to move inside to The Bomb Factory. Remember? Spoon headlined.
Right. But, so, this could be a makeup for that, you know? It's not. Okay?
Okay, fine. So who's playing at this—what's it called again? Pay attention. It's the Old 97's County Fair.
The Old 97's County Fair—who's playing? Drive-By Truckers, Lucero, Deer Tick, Justin Townes Earle, Nikki Lane, Brent Best, and Madison King.
Whoa, that's kind of a lot of performers. Anyone I can skip? It probably would not kill you if you happened to miss Justin Townes Earle. He's fine, but he can drift toward boring at times. You can check out the midway then, maybe.
I heard there is a Ferris wheel, too. It's a county fair, right? So, yeah. There's a Ferris wheel, a 40-foot one. But anyway, back to the music. As far as Americana lineups go, it's pretty stacked.
Anyone I should make sure I see? Like I said, it's a solid lineup. But definitely get there early to see Brent Best, the erstwhile leader of Denton's Slobberbone and one of the best songwriters to come out of North Texas in the past 20 years.
I haven't seen the 97's in a long time. Are they still good? They are. In fact, their last album, 2014's Most Messed Up, rediscovers the wild-eyed, one-too-many rough edges of their earlier days, and singer Rhett Miller is back to his swaggering "Stewart Ransom Miller, Serial Lady Killer" persona. Also: the album has a fair amount of swearing.
Oh, that's cool. Yeah. It definitely is.
A version of this article appears in the April issue of D Magazine.