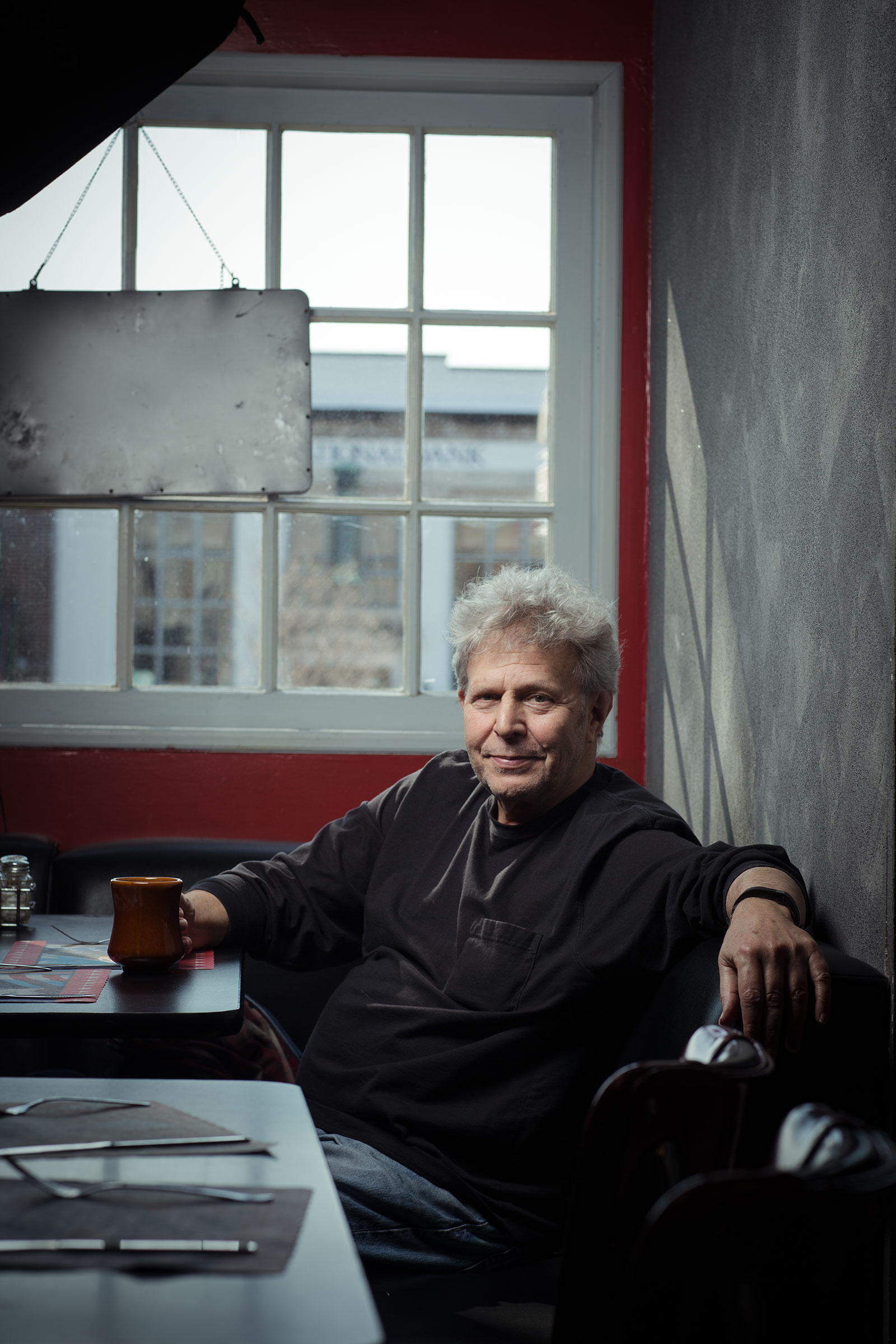 Playwright Len Jenkin Is Right at Home in Undermain Theatre's Eccentric Space
Jenkin's new play is a contemporary re-imagining of the Book of Jonah.
Prolific playwright, novelist, director, and screenwriter Len Jenkin has been called the "hero of the avant-garde," an off-beat spinner of wanderer plays that wind through a mythic American landscape. Jenkin's often bizarre and witty imagination has long found a home in the Undermain Theatre's quirky theatrical space in Deep Ellum. Katherine Owens' Undermain has debuted plays like Port Twilight, Time in Kafka, and Abraham Zobell's Home Movie: Final Reel. Last summer, Jenkin and Owens were invited to the Sundance Institute's renowned Theatre Lab, where they refined their latest collaboration, Jonah. The contemporary re-imagining of the biblical tale makes its world debut at Undermain this month.
How did Jonah come about? I think I began writing it about two years ago, making some notes. The impetus was the Book of Jonah, which I have always been fascinated by. It is mysterious and strange. At the core there was an idea I was interested in, apart from the wonderful imagery. It is the idea of an unfaithful servant, the reluctant prophet—but I like the unfaithful servant more. It is someone who doesn't do the job that's given him. He runs from it.
Did the interest in that character and that theme spring from anything particular when you started writing it? Jonah is always news. It is not the good news or the bad news. The only thing—and I made no particular connection to it—is the horror show in Syria and ISIS. They destroyed Jonah's tomb, among all the other things they have been destroying. But I didn't write with that in mind, and it doesn't have a particular connection. It is a play about how we live and how to get along in this world, and what it is to have a vocation. And to fail and to fail better. It is a spiritual play, and, I hope, a funny play and a very entertaining play.
Katherine Owens has said in an interview that the play relates to Herman Melville as well as medieval mystery plays, in addition to the biblical source material. It is hard to make biblical references without referencing Melville as well. He makes so many of them. Melville is probably my favorite writer, and there are all kinds of echoes of him in lots of things I do. The idea of medieval mystery plays also interested me, because I wanted God to appear in the play rather than to be a big voice. I wanted him to be a character.
Last summer, you were invited to the Sundance Institute with Owens to participate in their annual theater lab. How did that experience affect the shape of the play? We got to figure out a lot about the play. It was in pretty good shape beforehand. Sundance resulted in a lot of staging ideas and a lot of notions about the feel. But there weren't radical changes in the text. It was about finding the way into the tone, integrating the music into it.
What is the Sundance experience like? For the writer it is really ideal, and I guess this is true for Kat also. It is day on, day off. Day on is a day of working with the director and the actors. That is followed by a day that I have for myself to write, or I could meet with Kat. We tried all kinds of things. Sundance was a great gift for us. You don't have to focus on results. No one is going to look at it.
You have worked a ton with the Undermain over the years. What keeps that relationship between you and the theater so strong? Before I ever knew them, they started doing work of mine. I love their work, and I think they are a great American theater. That they do it in Dallas is probably a little bit tougher; they have made it a virtue. The space has magic to it, and a lot of history to it.
The Undermain's space is famously difficult. How are you approaching the production? The design for Jonah at the Undermain is great. It is by [Tony Award-winning scenic designer] John Arnone, who I have worked with for 40 years, off and on. The Undermain is a basement with four columns. To do anything in-the-round you have to incorporate those columns or go inside them. What we are planning to do at the moment—things might change—is make it look like a gypsy circus tent in a circle inside those columns. On the floor, in a ring, is the entire Book of Jonah written in a spiral, and that is covered with sand. Part of the sand moves during the play, and text is revealed. The tent has constellations on it.
When you are writing a play and you know it is going to debut at the Undermain, does the thought of the space enter into or inform the writing? No, it doesn't inform the writing. But once you are in there and up close, the limitations of that space invariably end up working for you. Kat is wonderful at making that space work. It is a very particular, special space. "Charming" is not the right word. But it's got all these valuable quirks and limitations. Like any good theater that wasn't purpose-built, it has the feel of what it originally was. It is about as far as you can get from a high school auditorium. The bad smell of theater is in it.
A version of this Q&A appears in the April issue of D Magazine.