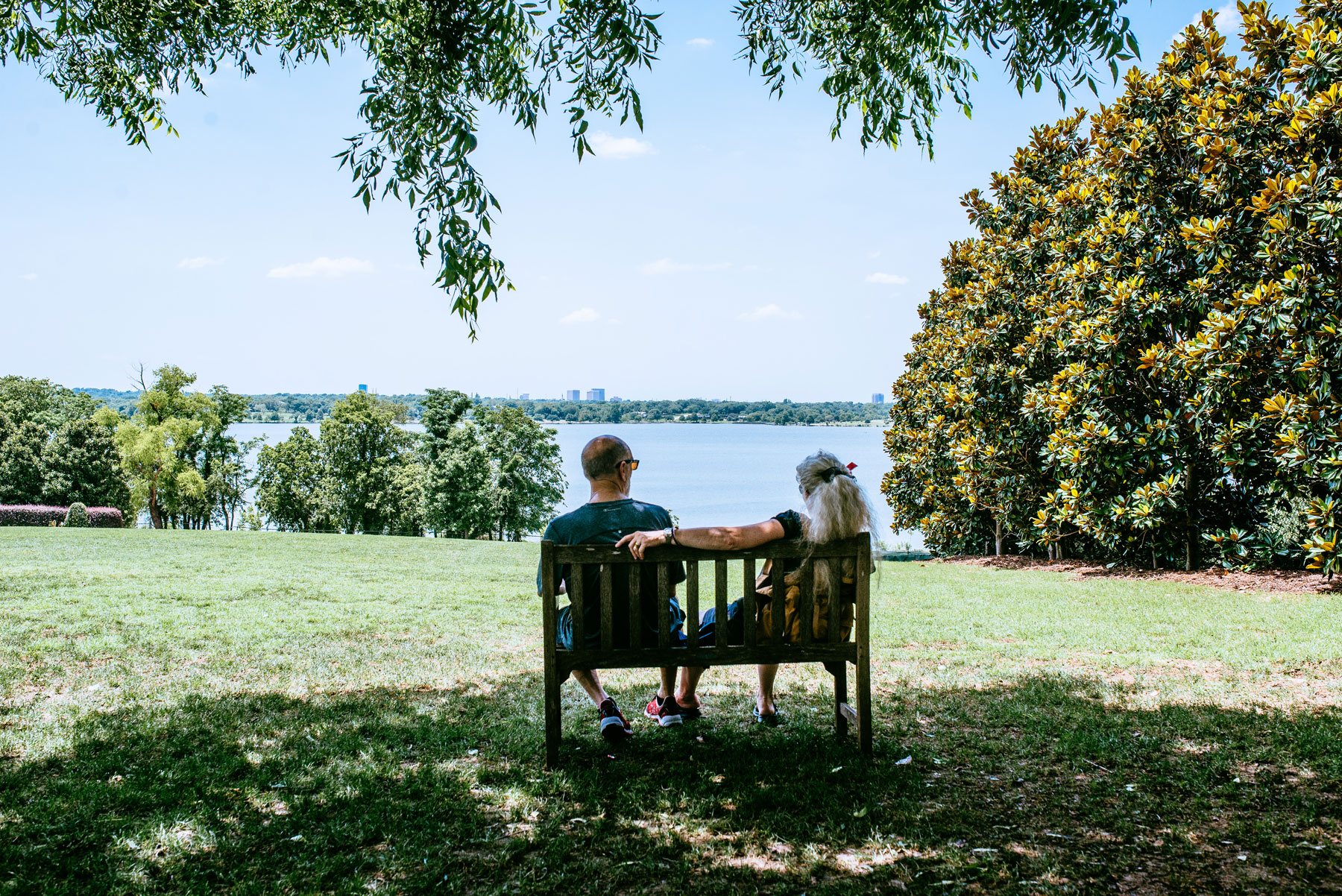 How To Spend 12 Hours East of White Rock Lake
Get to know the quiter side of East Dallas.
Our (newly expanded!) neighborhood guides explore where people live, work, and play in Dallas, but you can't really know a place until you experience it firsthand.
The neighborhoods east of White Rock Lake are known as laid-back and close-knit communities, with the area's natural beauty serving as a draw for families, creative types, and anybody hoping to stay in Dallas while living somewhere so pretty and green it hardly feels like Dallas. The Peninsula, Forest Hills, Little Forest Hills, Casa Linda, Lake Park Estates, Old Lake Highlands, Lochwood, and Eastwood each have their own identity, sharing a connection to the nearby White Rock Lake and a sense of charitable neighborliness. Some of the city's more charming shops and restaurants can be found here, but it's the close proximity to Dallas' "humble urban oasis," in particular, that makes the neighborhoods east of White Rock a worthwhile trip for visitors.
Here's how to spend 12 hours getting to know the quieter side of East Dallas.
Fuel Up | 8 am
You've got a full and active day ahead, so give due respect to the most important meal of the day. Years of scientific experimentation and developments in donut technology culminate at Hypnotic Donuts, where the more exotic high-calorie creations are complemented by more old-fashioned breakfast options. For breakfast, we're also going to endorse the famous biscuits at Barbec's.
White Rock and Roll | 9 am
The eastern side of White Rock may genuinely provide better access to one of Dallas' greatest outdoor spaces, but we're not going to hold it against you if you start on the west side of the lake and work your way around during these 12 hours. Wherever you start, White Rock is prime territory for almost any outdoor activity you can name. Take a side in the eternal battle between cyclists and runners. Hop into a kayak. Solicit some free advice. Bring your canine buddy along for a picnic. Go bird-spotting on a long hike. Proclaim your love of the lake in writing.
Noon in the Botanical Gardens of East Dallas | Noon
The Dallas Arboretum's one of the most beautiful places in Dallas whatever the season, but it's hard to top the springtime Dallas Blooms festival. (The pumpkin-heavy Autumn at the Arboretum, and the annual holiday festival, which marks the "12 Days of Christmas" with decorative exhibits, do come close). An assortment of seasonal concert series ensure the gardens are often filled with music, and the Arboretum's dozens of acres are always with bustling with greenery and human life — it's a top destination for dates as well as family day trips.
Lakeside Culture | 3:30 pm
Visit the Bath House Cultural Center during the day for the White Rock Lake Museum and whatever shows are on display in the Bath House's galleries. Art exhibits and photography shows by locals make regular appearances. Come back after nightfall for book and poetry readings, and performances in the 116-seat black box theater. (This month, Pegasus Theatre's The Frequency of Death! is showing).
Refuel | 6 pm
It's been a long time since those donuts and that picnic at White Rock Lake. Grab a gourmet sandwich at GoodFriend Package Store, a lobster roll at 20 Feet Seafood Joint, a pulled pork and potato taco at Good 2 Go Taco, or whatever strikes your fancy at Highland Park Cafeteria. A revitalized Casa Linda Plaza is worth checking out on its own. For desert, head to the new Hypnotic Emporium, the donut shop's soda fountain sibling right next door, for some ice cream.
End of Evening | 8 pm
Theater-lovers should check back for showtimes at Bath House Cultural Center, but there are evening entertainment options for everyone. Take a dip in the pool and — depending on your constitution — down some Jello shots at the Fraternal Order of Eagles. If you're a member of the poor man's country club, go swimming at the KayCee Pool. Go retro at the roller rink at White Rock Skate.