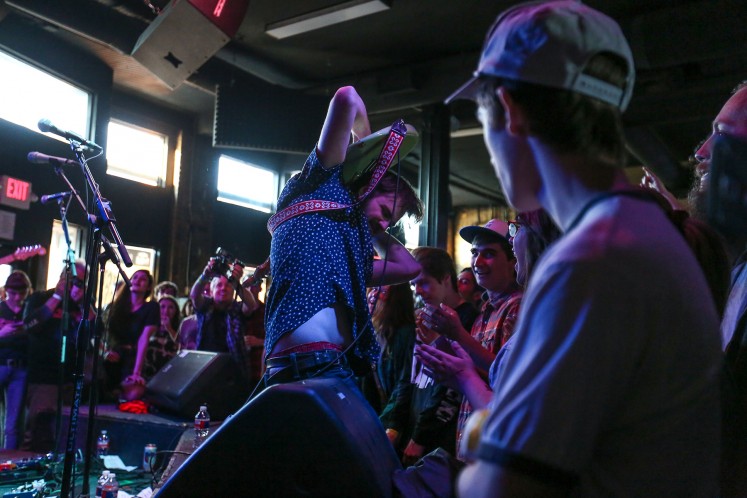 How to Enjoy SXSW Without Leaving Dallas
You don't need to go to Austin this month. In fact, you shouldn't.
Here's an argument that might sound counterintuitive at first, but upon further reflection, you'll find it is entirely reasonable, if not a glorious, gleaming silver bullet of necessary truth: South by Southwest is better for Dallas than it is for Austin.
At least it is if you're a music fan, because, as artists make their way in and out of Austin for SXSW, many of them stop here. We don't get all of the bands and musicians, of course, or as many opportunities to see them. Certainly there will be fewer free drinks and tacos and such in Dallas this month than in Austin. But we get enough music to be satisfying, and with none of the hassle. (And, guys, come on: tacos are cheap and a steal at twice the price.)
All of which is to say: you don't need to go to Austin this month. In fact, you shouldn't. Here is how you can have a better, but not entirely dissimilar, experience without leaving Dallas. And you can trust me, because I've been to SXSW at least a dozen times.
First, even though your average Austinite is as openly disdainful of people from Dallas as most folks are of wanted felons, show that you're above it by seeing Austin native Gary Clark Jr. (House of Blues, March 6). He earned his rep as the latest in the city's long line of guitar heroes, but he's closer to D'Angelo than Stevie Ray Vaughan.
Next: Pusha T (South Side Music Hall, March 14), arguably the best rapper alive right now. As proof, in December he delivered one of the best hip-hop records of 2015 (King Push—Darkest Before Dawn: The Prelude), a collection of 10 diamond-hard tracks, and it isn't even his official follow-up to 2013's My Name Is My Name.
Then it is time for the big one: Spillover (Trees, Dada, and Three Links, March 18–20), the annual festival put together by John Iskander of Parade of Flesh. People have tried to capitalize before on the overflow of talent coming through the area for SXSW, but Iskander is the first one to get it right. His Spillover has gotten bigger and better each time, and this year's edition features Anamanaguchi, the Orwells, Yuck, Into It. Over It., Broncho, Shannon and the Clams, Alex G, and more than a dozen others. Bouncing from club to club and around an eclectic lineup—this is the closest to actually making the trip.
Now it's time to cool down. Finish up with two classic SXSW archetypes: cult-favorite band with a reunion album (Junior Boys, Dada, March 21) and up-and-coming singer-songwriter (Basia Bulat, Three Links, March 21).
If some of those aren't tripping your triggers (or you just need more), there are plenty of other choices: Fetty Wap (House of Blues, March 8); Napalm Death, Melvins, and Melt Banana (Trees, March 30); Poliça (The Loft, March 12); Downtown Boys (RBC, March 11); Sheer Mag (RBC, March 28). You pretty much can't go wrong. Unless you decide to try to fight through traffic and head south on I-35.
A version of this article appears in the March issue of D Magazine.