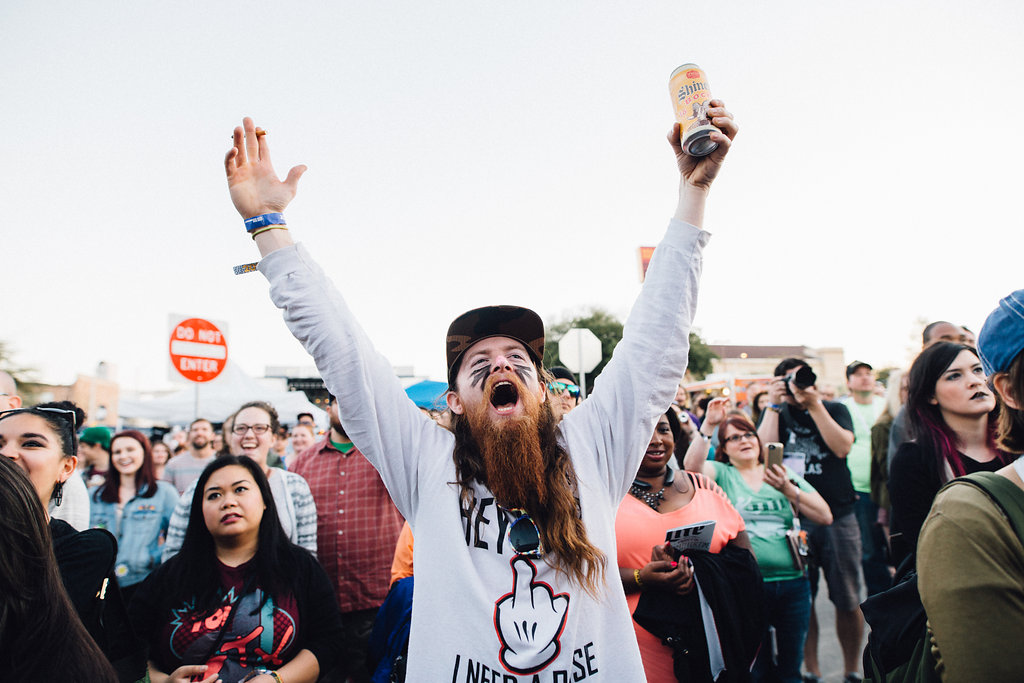 35 Denton Has Got What You Need: Photos From the Three-Day Music Festival
Photos from the springtime music festival.
Go here for more photos from 35 Denton.
Spring seemed to officially arrive over the weekend with 35 Denton, which rings in the start of music festival season in these parts. The three-day festival in North Texas' hairiest, funkiest music town may not boast the flashiest headliners, although soul man Charles Bradley brought the house down Saturday night, and it was fun to see hip-hop goofball Biz Markie play with the local heroes of Slobberbone on Sunday.
What 35 Denton does have is a clear-eyed appreciation of the talent in our own backyard — the majority of the more than 100 bands that played in venues across town over the weekend hailed from North Texas — and the gumption to celebrate a music scene that too often gets overlooked, particularly with the crush of national attention on Austin this time of year.
We've heard complaints about the lack of big names on the 35 Denton lineup since its comeback last year, and we certainly wouldn't mind seeing the festival return to booking high-profile acts like The Jesus and Mary Chain and Big Boi in the future. (Some of the other problems that faced the festival this year didn't put much of a damper on the weekend.) But to huddle by the main stage is to miss the point. No other festival serves as a better showcase for local artists, and no other festival encourages you to spend so much time getting to know a town that's earned its reputation as a cultural hub for the area. It's unfortunate that the relatively small and subdued crowds at 35 Denton didn't always reflect that.
It may not have everything you want. Regardless, whether you're discovering your new favorite band or just appreciating springtime in Texas — without all the headaches of that other festival in Austin — 35 Denton has got what you need.