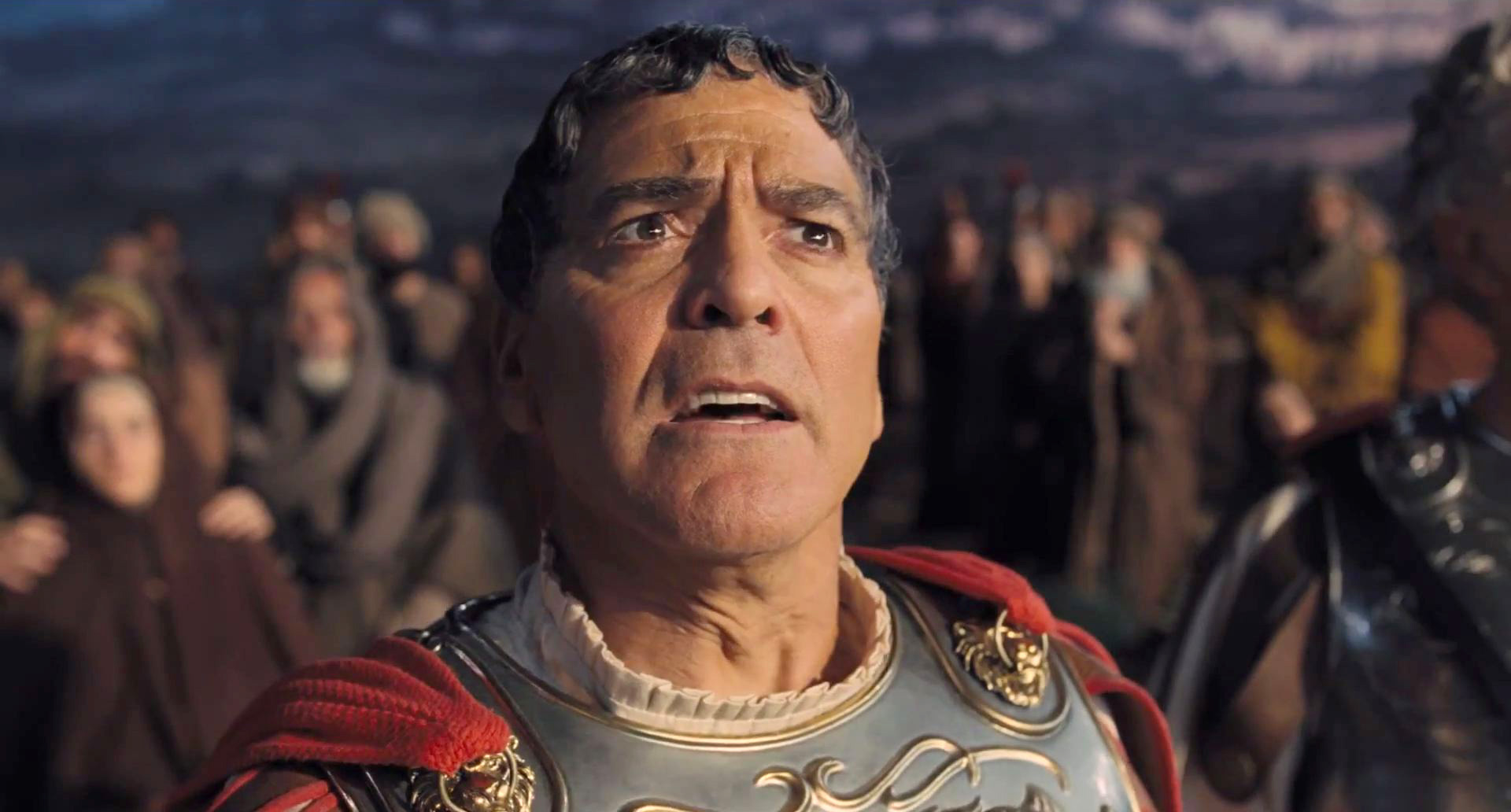 In Hail, Caesar!, the Coen Brothers Lovingly Re-Create 1950s Hollywood
We get to see what the famed directors might have produced during the golden age of the studio system.
It's difficult to want to criticize a movie as in love with the sometimes dirty business of movie-making as is Hail, Caesar!
But criticize I must, though perhaps a bit unfairly because this is a Coen brothers production. Their own spectacular filmography burdens each of their new releases with excessively high expectations. When you've made Fargo, No Country For Old Men, Barton Fink, and The Big Lebowski (among many others), it's harder to skate by on a less-than-A+ entertainment without disappointing your audience, however slightly.
Hail, Caesar! is a charming little comedy with a madcap, farcical flavor in the vein of the Coens' own Hudsucker Proxy. And just like that earlier film, at times the beautifully wrought production design upstages the story.
Josh Brolin stars as Eddie Mannix, a studio head in 1950s Hollywood, whose daily routine includes ensuring that the exploits of his under-contract actors don't end up in the gossip columns. In the course of a single day, he must transform a singing cowboy (Alden Ehrenreich) into a sophisticated playboy, conceal the pregnancy of an Esther Williams-like aquatic-musical star (Scarlett Johansson), and find the title film's vanished leading man, Baird Whitlock (George Clooney).
Whitlock is kidnapped by a shadowy organization calling itself "the Future." If you're familiar with the political climate that beset Hollywood during this period of the last century (also recently portrayed in Trumbo) you'll easily guess at the group's motivations. It's an intriguing and amusing premise that suffers due to the myriad other distracting bits of business packed into the film.
The Coens appear more interested in the opportunity this framework provides them to produce their own versions of popular genre pictures of the period than they are in honing sharply drawn comic characters. As we watch Mannix view dailies or visit the sets of movies in production, we're treated to fully realized not-quite-parodies of both Busby Berkeley- and Gene Kelly-style dance numbers, hokey Westerns, and the overwrought dialogue of sword-and-sandal epics.
It's all expertly rendered and mildly amusing.