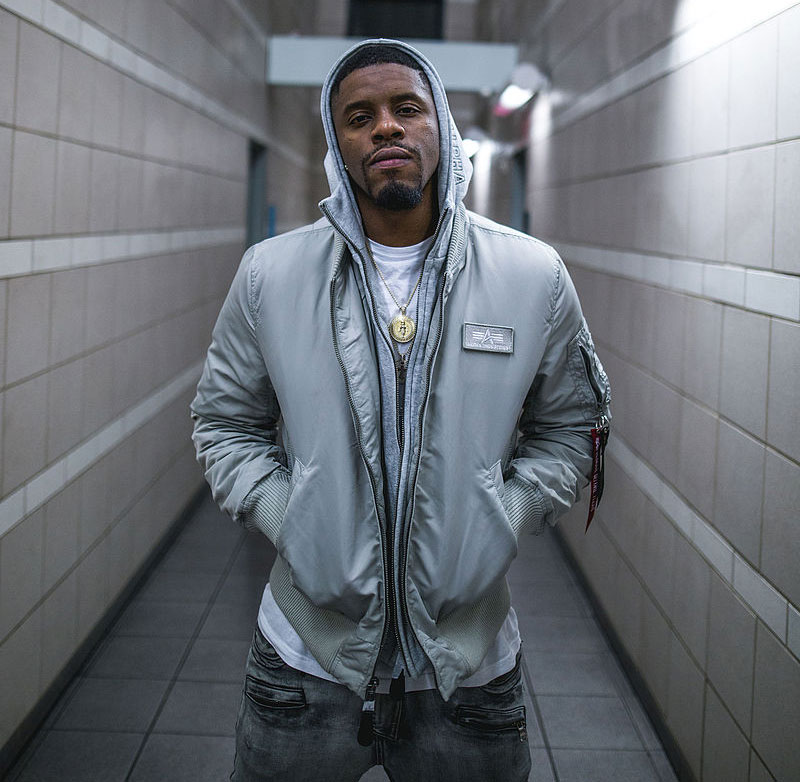 Dorrough Music Wants Dallas to Vote
The rapper headlines a voter registration concert.
It's fairly common knowledge that young people don't vote, or don't vote in any kind of great numbers, at least. Even fewer vote in local elections. Turnout among already-registered voters (of all ages) for last November's constitutional amendment and Dallas ISD bond election came in at a whopping 9 percent in Dallas County. We should probably get our act together.
That is why, as supporters of democracy in action and live rap music, we thought it was our responsibility to bring the following to your attention: On Feb. 25, Gas Monkey Live will host a voter registration concert featuring Dorrough Music, DJs Blake Ward and DTrain, DJ BMac, and Blue the Misfit. The idea behind the "Ballot Ball," local activist Tenay Mathis says in a press release, is to "bridge the gap between the current state of Dallas & where Dallas is headed."
The means you, millennials, should get involved and fulfill your civic duty. Vote.
The concert is free, and you'll be able to register to vote at the show. For the record, you don't have to wait until Feb. 25. Get yourself a voter registration form right here.
For more info on the Ballot Ball, go here.
Here's the full press release:
DALLAS – A local, hip-hop-scene influencing rapper is set to headline The Ballot Ball, a concert celebrating the right-to-vote, and registering its attendees to encourage participation in local elections.

Dorrough Music will get bodies moving and minds thinking when he takes the stage, 8 p.m. – 2 a.m. Feb. 25, at Gas Monkey Live. Additional artists include DJ Inzo; Dallas favorites, DJ Blake Ward and DTrain; DJ BMac; and Blue the Misfit, a Dallas Observer Music Awards winning rapper and DJ.

Created by community activist Tenay Mathis, the Ballot Ball is the flagship event for the nonpartisan #YourVoteMatters initiative that focuses on increasing voter participation among Millennial citizens.

"If we want our lives to matter, we must realize our votes matter," Mathis said. "It's our responsibility to make sure a 'Flint Water Crisis' doesn't happen by putting the right people in office."

The event is free and open to the public. Concertgoers, who are not yet registered, will be able to do so on site. However, Tenay encourages people not to wait and to register before the event. The application can be downloaded online at http://www.dallascountyvotes.org/wp- content/uploads/VR_Application.pdf

"We must bridge the gap between the current state of Dallas & where Dallas is headed," Mathis said. "We have the power to invoke change, voting equals change."

In 2012 more than 50 percent of Millennials voted in the presidential election, the highest for any age group, according to Huffington Post. But these high numbers did not translate to participation in local elections. In 2016, this age group will represent one-third of the electorate.
For more info and detailed statistics, visit http://www.theballotball.com/take-action/.
This event is created/hosted by community activist Tenay Mathis and is made possible by local businesses and the Dallas community. This is Mathis' first voter registration concert. For more info visit http://www.theballotball.com/creator/