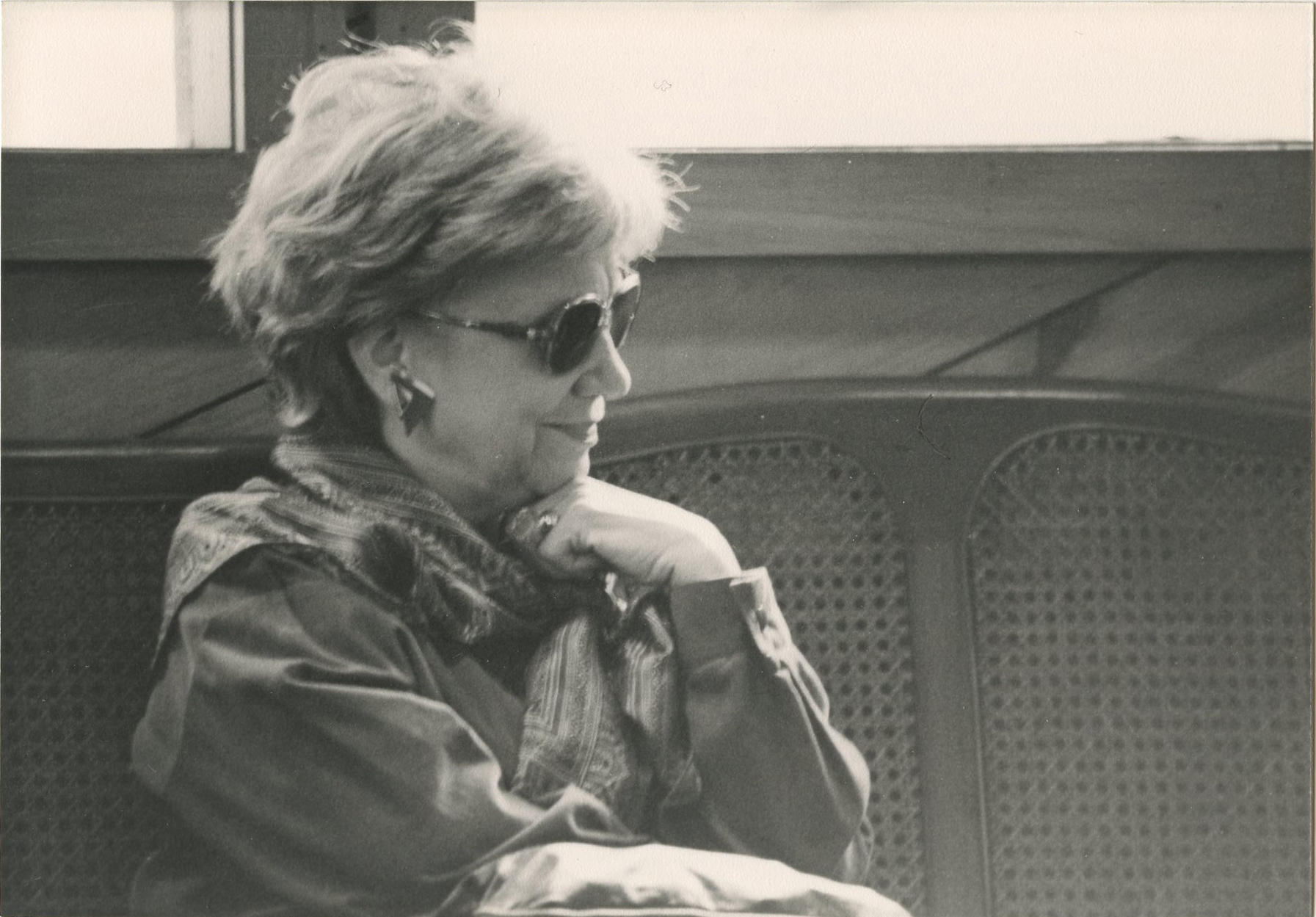 The Idea Woman: How Louise Cowan Made Dallas Think
For half a century, Dr. Louise Cowan tried to make Dallas think. What will the city do now that she's gone?
The white cardboard box arrived at the suburban home on Long Island with an invitation to visit the University of Dallas. I was 17, had grown up in New York, and Texas was nothing more than a movie fantasy. There were cowboy hats and boots pictured on the note, and the word "y'all" was actually used in print. It made me feel a little embarrassed for even having applied to the place. Still, something about it tugged at me like a premonition, as if an old-fashioned telephone operator had swapped the connections on my life's switchboard.
A few months later, I found myself in a cramped dorm room in Irving, Texas, drinking beer and listening to two UD undergraduates argue. They were debating who was the greater poet, Shakespeare or Homer. The conversation was over my head, but I found the way they talked enchanting. There was such a sense of urgency and purpose. Whatever they were saying, it seemed to matter greatly. It was all so seductive. As the night dragged on (and the bottles piled up), I decided I had to go to school in Dallas.
We all invent stories about our lives, allowing fictions to permeate our memory and twist fact into something closer to reality. Now when I think of that white box, I imagine it as the moment Dr. Mary Louise Shillingburg Cowan entered my life. Cowan passed away November 16. In the Dallas Morning News obituary, she was described as a teacher. Through five decades, Cowan taught English at UD, where she mapped out the curriculum that came to distinguish the small liberal arts university. In addition to teaching college students, throughout the 1970s she also taught literature to a women's group that included prominent local figures like Margaret McDermott and Annette Strauss. And in the early 1980s, she was instrumental in founding the Dallas Institute of Humanities and Culture, which offers graduate-level courses to the general public and a summer academy that teaches teachers. This month the Dallas Institute will host its annual Festival of Ideas.
To many of the people she taught, Cowan represented the very ideal of what teaching could be. Countless students followed her into the profession like the acolytes of a literary prophet, fanning out to schools across the nation. When Cowan spoke about teaching, it didn't at all sound like the kind of rote instruction we may associate with the profession.
"[Teachers] profess, they are professors," Cowan told her audience at one of the Dallas Institute's summer teacher academies. "It is not that teachers possess all that wisdom; they profess it. They believe in it. And the perspective generated over the world in which they preside, the classroom, is a long memory free of the prejudices of the day."
The world of the classroom—nothing about the space Cowan occupied ever quite terminated in the literal facts of its existence. It was a poetic imagination rooted in the literary culture she encountered while studying at Vanderbilt University in the late 1940s and early 1950s. At Vanderbilt, a revolving cast of critic-poets—including Allen Tate, Robert Penn Warren, John Crowe Ransom, and Donald Davidson—had formed the so-called Fugitives poet group, dreamed up the Southern Agrarians movement, and incubated a literary theory called the New Criticism. They were thinkers who were suspect of modernity and saw in poetry something in tune with the values and rhythms of a more organic, spiritual culture. After Vanderbilt, Cowan converted to Catholicism, and she and her husband Donald, a physicist, eventually found their way to UD in 1959.
In Dallas, Cowan's ideas found fertile ground, and not only at the university. After the JFK assassination, the city was a Tin Man on the road to Oz in search of a poetic heart. Cowan participated in J. Erik Jonsson's Goals for Dallas initiative and taught the women's group that consisted of some of the most wealthy and well-connected philanthropic leaders in Dallas. They paid course fees to UD and showered Cowan with gifts. In exchange, she exposed them to the epic heroes. By the time Jo Brans wrote a 1979 profile of Cowan in D Magazine, she had become a very influential, if somewhat controversial, intellectual force in the city.
"I've also heard her called a number of less flattering things—a semi-charlatan, a self-created cult figure, a literary reactionary, a shrewd financial opportunist, even, as a bad joke, the Charles Manson of Catholic intellectuals," Brans wrote. "To her students, she is the perfect teacher, an earth mother, Dostoyevsky's holy fool, a standard-bearer of energy and conviction. Louise Cowan is not a woman to whom people are indifferent."
I graduated from UD with a degree in English literature but never took a class with Cowan. Perhaps it is telling of her power that I still somehow consider her a towering figure in my education. By the time I attended UD, in the late 1990s, Cowan's heyday at the university had faded into campus lore. The school had slipped toward a kind of intellectual piety, its Catholic identity increasingly marketed to prospective students who sought refuge from a world that appeared hostile and incomprehensible to them. Still, there were some students like the ones I met during my first visit, on fire with poetry, something of the Cowan mystique sticking to their bones.
"To her students, she is the perfect teacher, an earth mother, Dostoyevsky's holy fool, a standard-bearer of energy and conviction. Louise Cowan is not a woman to whom people are indifferent."
It was only after I graduated that I started to really get to know Dr. Louise. During those years, I was married to the daughter of one of Cowan's star students and busy undoing aspects of my UD education. I studied contemporary art, read Marx and Adorno. Like the anonymous, old wealthy woman quoted in Brans' 1979 article, I became disillusioned with a brand of New Criticism that seemed to "find religion in everything." I came to understand that the very idea that literat ure can generate "a long memory free of the prejudices of the day" sets up its own kind of critical blindness.
And yet, at family dinners and brunches at the tony Edgemere retirement community where she spent her last years, I encountered Cowan as a thinker whose actual views of art and the world often didn't align with her admirers' assumptions. I heard her echo my frustrations with the idea of a university as refuge and buttress from the world. The classroom is a dangerous place, she said. After all, it is the realm in which one encounters great works of art. And when you are made vulnerable to great works of art, they turn you upside down, dislodge your moral compass, disorient you, and force your life in new directions.
Late last year, I was invited to take part in one of the steering committee conversations about this month's Festival of Ideas. Sitting upstairs in the Dallas Institute's Victorian manse on Routh Street, in Uptown, I smirked when Dr. Larry Allums laid out the prerogative for the festival. The festival was intended to be a catalyst, a moment of intellectual engagement that could produce real ideas that would play an active role in the formation of the future of the city.
It sounded a bit lofty. All we were trying to do that day was come up with a list of individuals who could sit on panels and discuss what could make Dallas a more "literary city." Dallas hosts loads of panel discussions like this; they're a symptom of its particular bent, a city forever fumbling for its founding, obsessing over its cultural identity—a sensibility Cowan stoked and fed. But in the passing moment, I wasn't looking at the festival through Cowan's eyes. With the right teachers in the room, perhaps they could enchant the space like Prospero, force out its walls, cause it to expand and swell, spinning it like that dorm room in Irving spun that one night all those years ago, when the fate of a teenager from New York got inexplicably stuck to Texas. The festival room inflates, it swallows, it gobbles, it gulps, and the entire city is transformed into one enormous classroom.
It all sounds like a bit of a fantasy—Don Quixote chasing windmills, Terry Gilliam's flying balloons. But who knows? In the world of the classroom, sometimes magic happens.
A version of this column appears in the February issue of D Magazine.