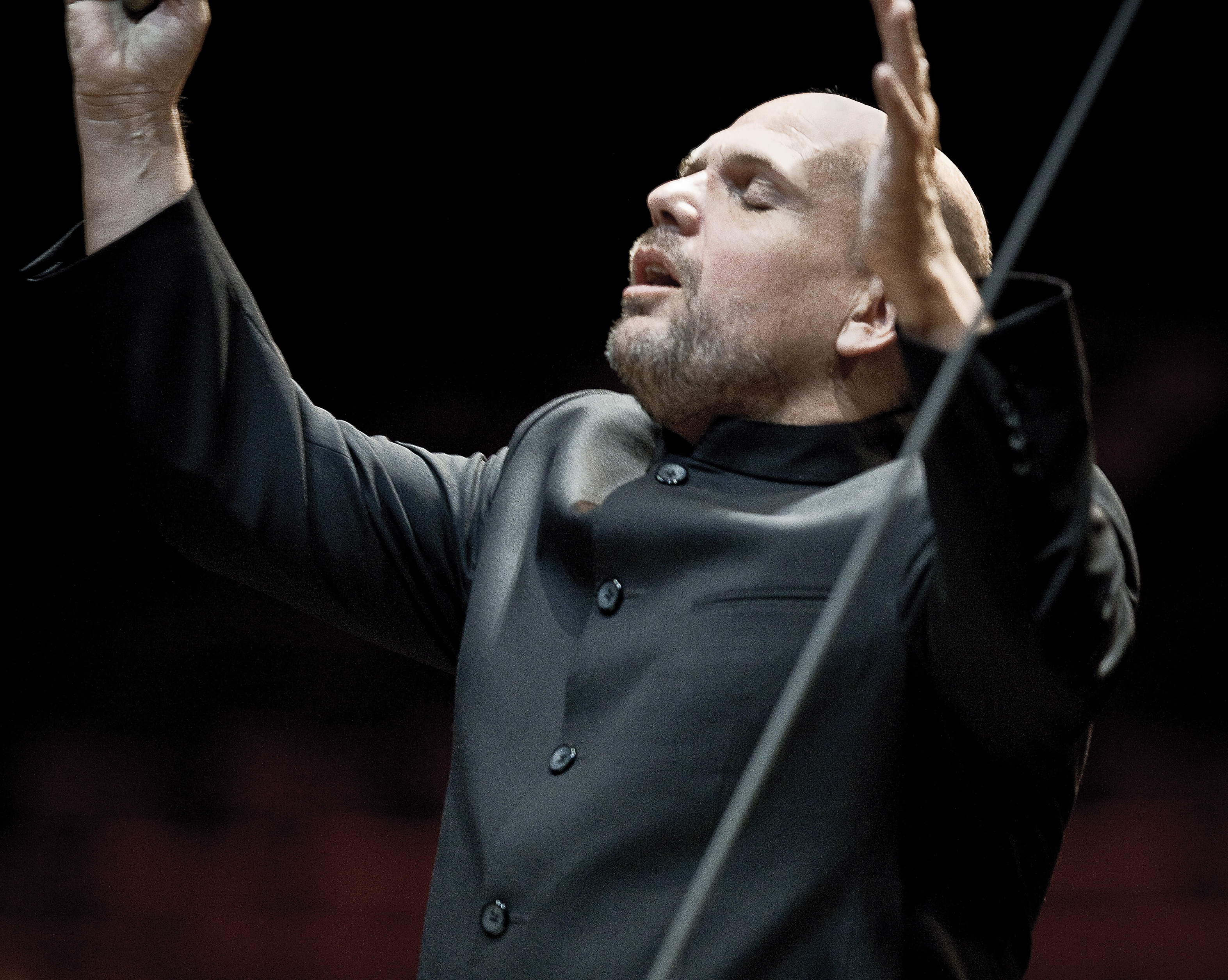 The Dallas Symphony and Jaap Van Zweden Know How to Mahler
Treat yourself to an hour of orchestral bliss.
It's important to take advantage of beautiful things when they are available. Perfectly gorgeous fall day? Skip out of work and get yourself to the Dallas Arboretum or the Nasher sculpture garden immediately. Interesting new exhibit showing at the Kimbell or the Fort Worth Modern? Ditch your Saturday errands and head to Fort Worth for a museum day/mini-vacation. Your parents are paying for dinner? Take them to FT33, Gemma or Lucia.
Here's something to add to your beautiful-things-to-do-in-Dallas-when-they-are-available bucket list: if Jaap van Zweden and the Dallas Symphony are performing music by Mahler at the Meyerson, change your evening plans, splurge on good seats and treat yourself to an hour of orchestral bliss.
Jaap van Zweden has the pedigree of a great Mahler interpreter. As a violinist, he spent the bulk of his career serving as concertmaster of the Royal Concertgebouw Orchestra, an ensemble famous for its relationship with Mahler and its pristine performances of his symphonies. As a conductor, van Zweden was mentored by Leonard Bernstein, whose interpretations of Mahler's symphonies are among the greatest ever recorded. Combine that pedigree with a tireless work ethic, a talented ensemble and an acoustically stunning hall and you get the kind of memorable performance I heard last night of Mahler's First Symphony (the "Titan").
From simmering start to blazing finish, this sprawling symphony was riveting last night, striking just the right balance of control and freedom and showcasing the orchestra's strengths one after another. Rich, tightly controlled strings, bright, athletic woodwinds and powerful brass and percussion were all on full display. The slow introduction to the first movement created anticipation for what was to come and allowed each of Mahler's ideas to tumble along after it cohesively. After the first movement, the orchestra inserted the "Blumine," a short section that Mahler removed during revisions. It was lovely and didn't at all interrupt the flow of the piece. The third movement was my favorite last night, offering a dark, twisted escape from Mahler's overly optimistic fanfares. The fiery finale deserved the standing ovation it drew from the crowd.
The "Titan" probably should have been programmed on its own, as it completely overshadowed the other piece on this weekend's program (Ravel's Piano Concerto in G Major). French pianist Hélène Grimaud performed beautifully, evoking gorgeous washes of color and sound from her instrument and flying through virtuosic passages with finesse, but the piece itself just didn't work. The problem here was not the performance, which was charming, but the context. Friendlier musical companions like Debussy, Gershwin or Stravinsky would have allowed this piece to shine. Next to Mahler, however, Ravel's quirky French take on American jazz idioms was like a tiny exotic bird next to a massive gorilla. The two pieces had absolutely nothing to do with one another and, in the end, the gorilla won.
While not a balanced program as a whole, the Mahler itself is worth the price of admission. You won't get another chance to hear van Zweden and the DSO perform Mahler's music again until next May, so get those tickets now.