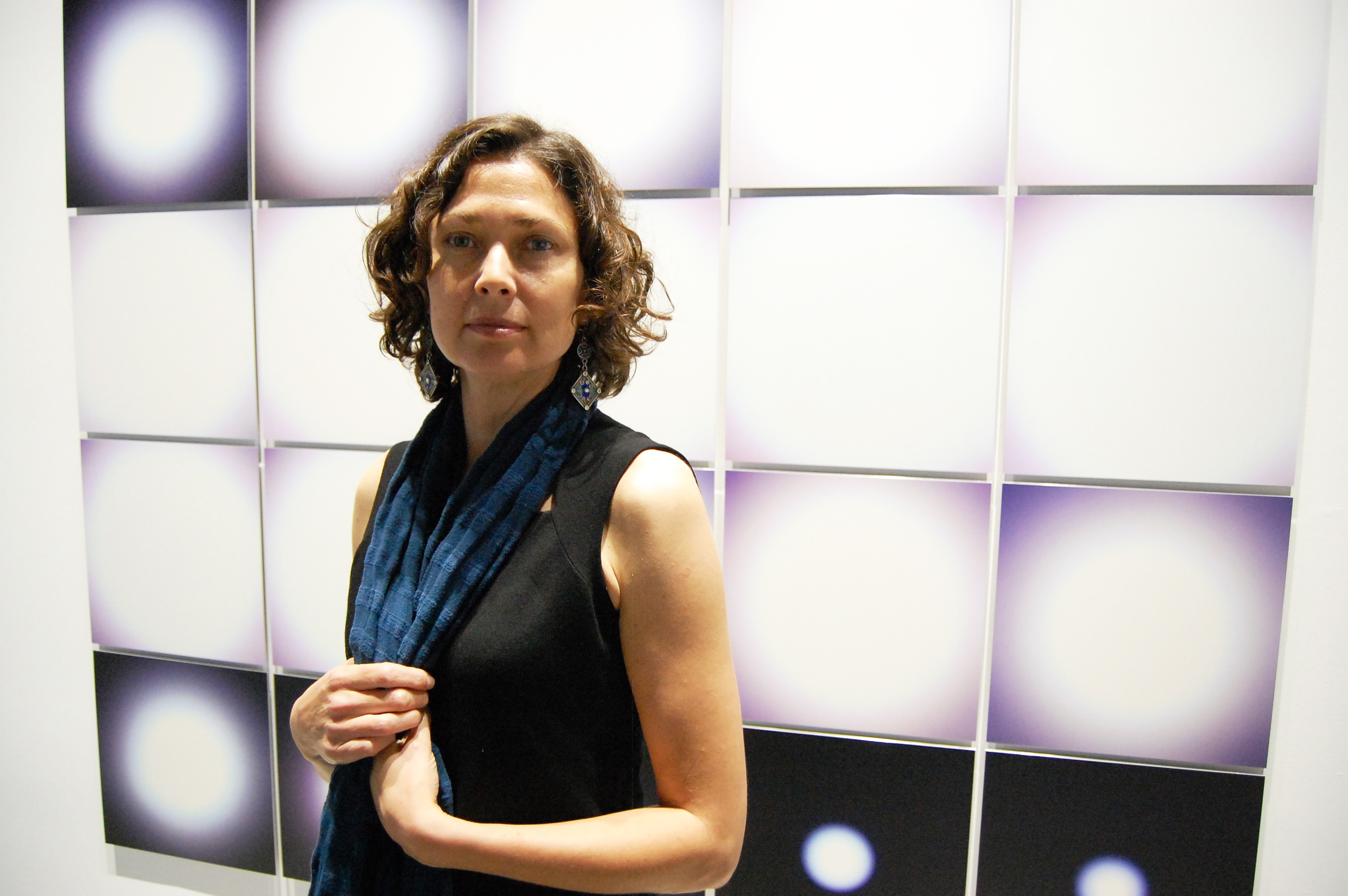 From Aurora Dallas to Aurora Australis: The Marriage of Art and Tech
How artists are using new technology to create groundbreaking work.
As technology continues to saturate more of our daily lives, as it spreads in innovative and unexpected ways, it's also being used by artists in pursuit of experiential work that transcends what could be accomplished with mediums of yore.
Take Aurora, for example, this past Friday night. In case you missed it (and if you did, I'm sorry) the highly orchestrated event that brought in 80 artists who took over the Dallas Arts District, showing their work on the sides of buildings, in the middle of barricaded streets, in parking garages, on green spaces, and in churches. Many of the pieces consisted of tech-heavy light, video, and sound installations – some of which invited the public to interact with them.
Sean Miller, a North Texas-based artist, showed his interactive work, "Abri," installed on the side of the Dallas City Performance Hall. The word "abri" means "shelter," and Miller's work refers to the space behind a waterfall. Miller constructed a semi-transparent lean-to that invited people to walk through it. He mapped two video projections, one onto his built structure and one onto the Performance Hall wall above it.
What's exceptionally interesting about "Abri," is that the visuals were generated in real time instead of being shown as a pre-recorded video that plays on loop. To make it, Miller used a software program that allows him to write his own software program. Circular enough? That's the whole point. Miller had two Apple computers running the programs he created and "speaking" to each other in a sort of feedback mechanism, creating the artwork as you watched. He compares the whole thing to an ecosystem – if certain conditions are present, x, y, or z will happen. Everything affects everything else.
As part of Aurora Week, multidisciplinary artist Erika Blumenfeld gave a lecture at Zhulong Gallery on her exhibit "Light of the Midnight Sun" displayed there. For this body of work, she collected images in a much different ecosystem: Antarctica. Not many artists would brave the harshest cold on the planet in the name of art, but Blumenfeld is not most artists. A scientist-artist, with a BFA in photography and a master's degree in conservation studies, Blumenfeld took up residency for six weeks in the nether regions of our globe to capture sound and light phenomena. She deemed the mission "The Polar Project," with the goal being to preserve the beauty of an environment threatened by shrinking global ice and to raise awareness about climate change. What she came away with are soul-soothing, minimalist portraits of light emanating from our moon and sun that are both calming and visually stunning.
A compelling piece of her exhibit (which just ended) at Zhulong is called "Magnetism (Antarctica)." It's a video projection that stretched horizontally across one large wall of the gallery, composed of rectangles of different shades of blue. To create the work, Blumenfeld recorded 15-minute videos of the sky, each hour, over a 24-hour period. For the aural accompaniment, Blumenfeld used audio captured by scientists at her base station with a VLF (very-low frequency) recorder and then compressed the otherwise inaudible wavelengths into audible sound. Static hissing and popping filled the gallery – they were the actual sounds of the Aurora Australis, the vibrant color show that occurs in the southern hemisphere, and lightening strikes that were happening around the world, among other energy phenomena.
To gain passage to Antarctica, one has to be part of a research team. The South African National Antarctic Program sponsored Blumenfeld, and she joined the research efforts of the Interpolar Transnational Art Science Constellation in 2009 as its artist-in-residence.  She was part of a team tasked with testing portable living and research quarters – domed, tent structures designed by a Chilean architect that were powered by the sun and wind and had zero environmental impact.
"I want to show you a world that you don't see with your eyeballs."

Artist Erika Blumenfeld
Even with all the high-tech gadgets at Blumenfeld's disposal, she captured most of her images using lens-free cameras that she built herself. Purposefully disregarding the ratio of aperture size and its distance to the film plane that's needed to produce a representation of what the eye sees, Blumenfeld was simply interested in capturing light.
"I want to show you a world that you don't see with your eyeballs. I want to show you a world that you feel," Blumenfeld said during her talk.
Blumenfeld is currently in Washington, D.C. working on a new body of work in a fellowship with the Smithsonian. She's looking at the interior mineral structure of Antarctic meteorites using a scanning electron microscope and a Luminoscope. Blumenfeld says she's fascinated with meteorites because they have cultural as well as historic significance. Some of the grains in the specimens are older than our solar system.
"These rocks tell us about how our solar system formed, how our planet formed, how the minerals on our planet formed, how the minerals in our body got here. It's essentially the story of how we got here," Blumenfeld says.
In addition to analyzing the mineral composition of the rocks, Blumenfeld is documenting their luminescence, which is actually a technique for identifying the type of minerals present.
"How light refracts through a mineral will show you a particular color and these colors are vibrant – iridescent turquoise and bright orange. As you rotate the sample in the holder, the colors will change… I'm fascinated by it because they look like kaleidoscopes of color, and that's what I'm hoping to share again… telling the story of these natural phenomena in a way that is different than you would encounter," said Blumenfeld.
And isn't the whole point of technology to give people an experience of the world that they wouldn't otherwise have had?
Although Blumenfeld's tenure at the Smithsonian ends in December, and she doesn't yet know when or where the images of the meteorites will be displayed, I hope that after their tremendous journey to earth, then from Antarctica to D.C., their images will eventually find their way to a gallery in Dallas.