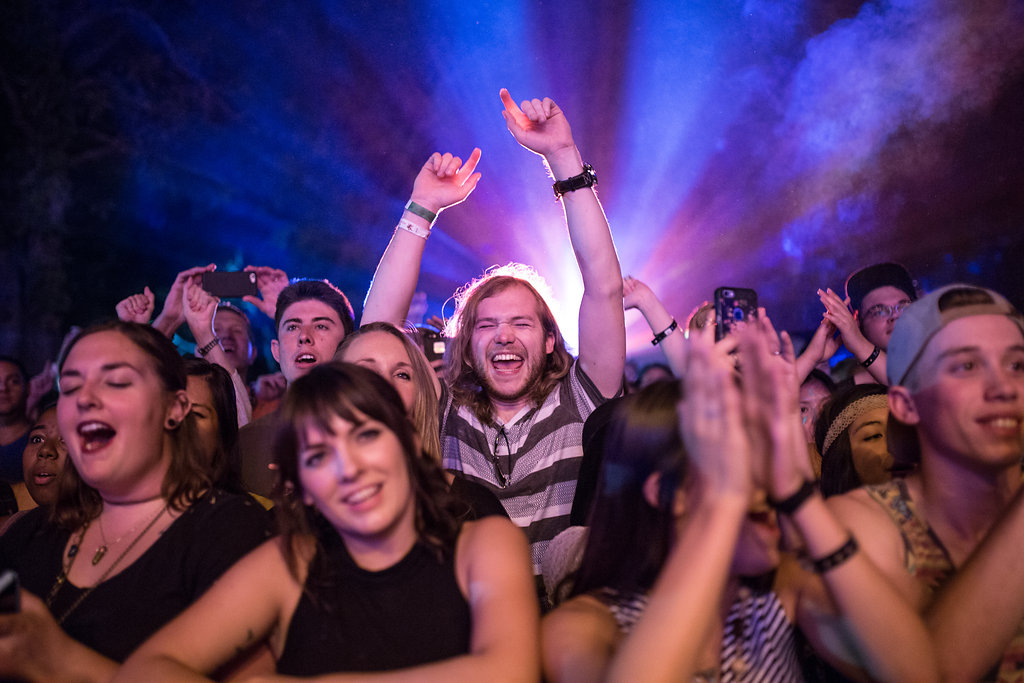 Scenes from Oaktopia Music Festival in Denton
Three days of music and happy people in the heart of Denton.
Oaktopia Music Festival took over downtown Denton this weekend. The three-day festival featured performances from Edward Sharpe and the Magnetic Zeros, Thundercat, and more than 75 other local and national acts. At the outdoor festival grounds and venues throughout the city, it was easy to find a lot of smiling North Texas music fans. James Coreas was there to photograph them all — A bunch of them, at least. Go here for more photos from Oaktopia or head to the "slideshow" link on the photo above.