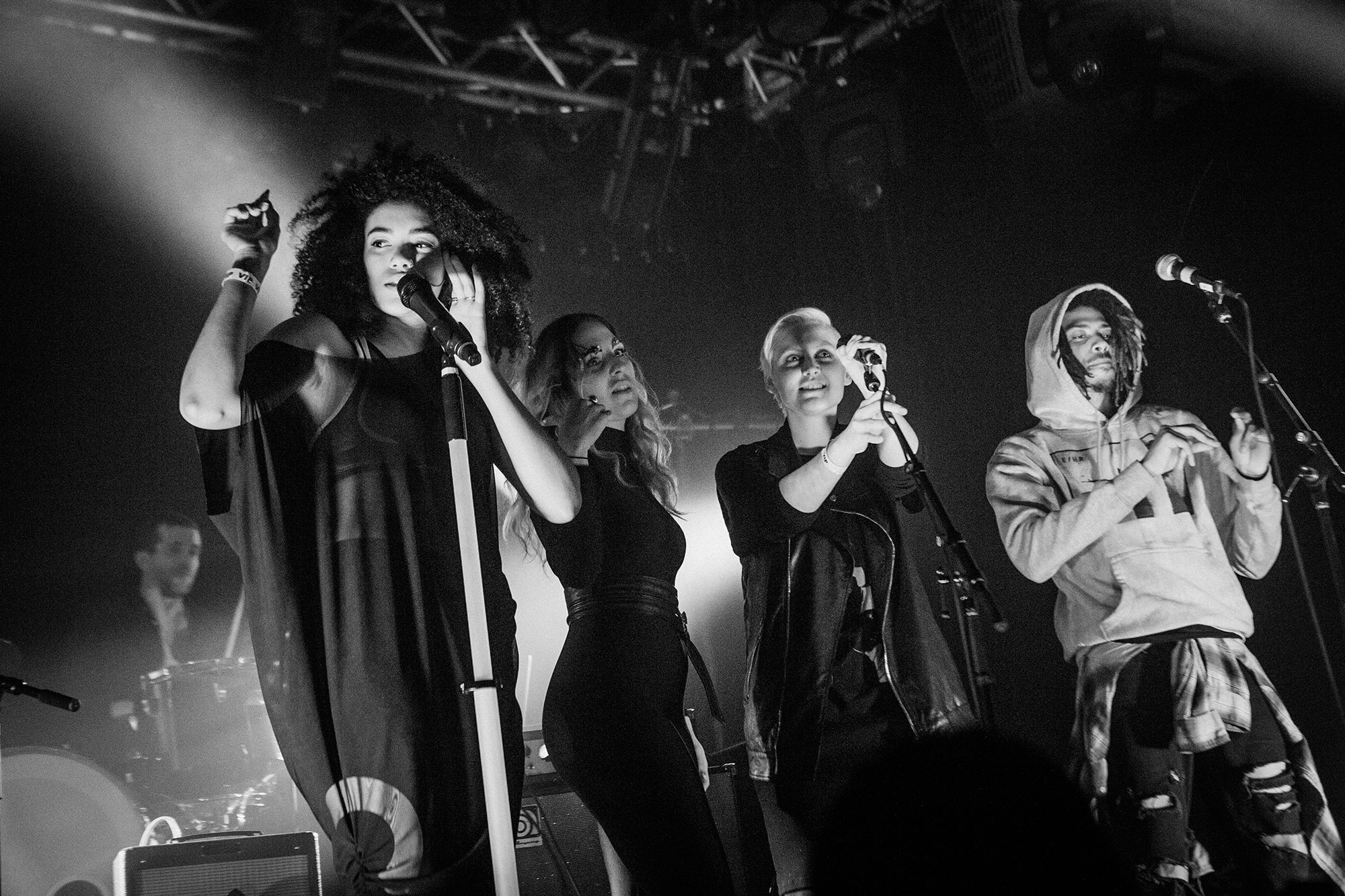 Trees Turns 6 (Again): A Look Back at the Venue's Most Memorable Concerts
How many of these shows were you at?
On Saturday, Trees celebrates its sixth anniversary with a show featuring the Ice T-fronted metal act Body Count. In a sense, this will be the Deep Ellum music venue's second sixth anniversary. After an incredible '90s run, Trees closed in 2005 before being resurrected in 2009 by owners Clint and Whitney Barlow (who are also behind this year's extraordinary return of the Bomb Factory).
In its last incarnation, Trees hosted a number of concerts that have attained near-legendary status — a 1991 Nirvana show that ended after Kurt Cobain scuffled with a bouncer being perhaps the most notorious. That's a hard one to top. But since its return, Trees has featured countless performances that have been memorable, special, and otherwise incredible, and it's worth looking back at some of the best shows the venue has held over the last six years.
To help determine the concerts worth reflecting on, we asked Trees' marketing director, Gavin Mulloy, to conduct an informal survey of some of the people who have helped make the venue such a success. The first four shows on this list are from that survey. We picked two more, because "six shows in six years" has a nice ring to it.
What's missing? Feel free to let us know about some of the great concerts you've been to at Trees.
---
Toadies
Dec. 30, 2009
One of Dallas-Fort Worth's greatest and most enduring rock bands played a two-night stand to ring in the new year and close out Trees' first year back.
Sarah Jaffe, Blue, the Misfit, and Sam Lao
Feb. 13, 2015
Sarah Jaffe, Blue, the Misfit, Sam Lao, and Grammy-winning producer S1 joined forces for a cross-genre performance that showcased local music at its best and most inventive.
At the Drive-In 
April 10, 2012
The influential El Paso post-hardcore act, who originally disbanded in 2001, got back together for a series of reunion shows in 2012, including this cathartic performance at Trees.
Deftones
May 4, 2010
Deftones, already in town to mark the release of a new album with a live webstream, played a high-intensity surprise show the Observer called "a return to more fine, traditional form for Trees' ongoing history pages."
Kendrick Lamar
Jan. 19, 2012
Ten months before the release of Good Kid, M.A.A.D. City launched him into the realm of superstardom and solidified his reputation as one of the best rappers alive, Lamar gave a packed house at Trees a glimpse at the future of hip-hop.
Slow Roosevelt
Aug. 14, 2009
The metal band, a staple of Deep Ellum's previous live music heyday, reunited to headline Trees' grand reopening.