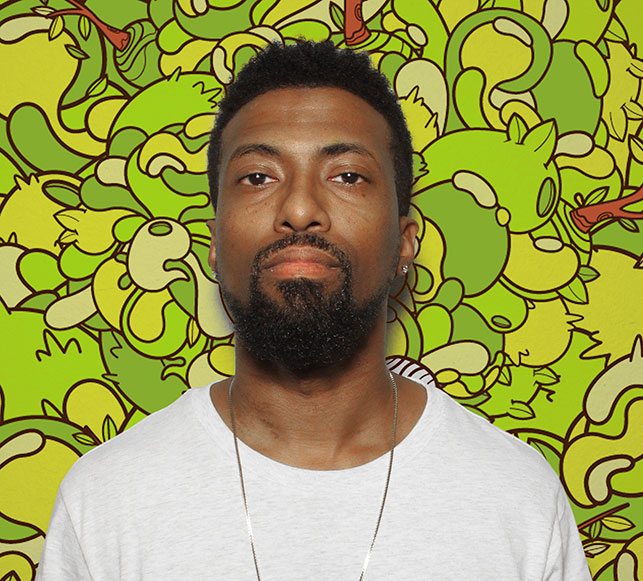 Jay Clipp's DJ Camp Puts a Hip-Hop Spin on Children's Music Lessons
This is not your parents' band camp.
Jay Clipp is pioneering the 21st century music lesson with the first Back to the Books DJ summer camp, starting Wednesday, which will allow children and teens to learn how to DJ from a professional.
Having grown up playing the trumpet and the drums, Clipp's love for music developed at an early age. However, he didn't formally study music at music school. Oddly enough, it was a pickup truck he had as a teenager that led him to DJ-ing.
"I had this pickup truck, so I would help my friends [who were already DJ-ing] carry their equipment and get into the parties for free," he says. "This one time after I helped a buddy set up his equipment, I pulled two records out of the crate, and I did a good blend my first time around. My friend looked at me like, 'man, that actually sounded pretty good,' and then I was just on his turntables the entire day."
Since then, Clipp has established himself as a successful DJ, traveling internationally for gigs, and rounding up some pretty impressive clients in the process—he and a business partner have DJ'd for Nike's Sneaker Ball—but he likes to call Dallas home. The idea to teach his craft to others came gradually.
"I would be spinning at corporate events or clubs and people would come up to me and say, 'hey, I want to learn how to DJ," Clipp says.
One request stands out.
"A mom came up to me and said, 'I want you to teach my son how to DJ.' She ended her sentence with 'and he has Down syndrome,'" Clipp says. "I was up to the challenge."
And just like that, he had his first student. While Clip had volunteered with his high school's Special Olympics program, he "didn't know the details of Down syndrome."
"I started teaching and [the child's mom] pulled me aside," Clipp says. "She told me people with Down syndrome can't pattern think, meaning they can't count beats. I knew I had to take a different approach."
Clipp was not fazed. "I taught him to bring in the next song when he hears a certain part of the [first] song. He went on to spin at a few events at his school. After that, I knew I could teach anybody."
Enter the Keep Spinning DJ Academy.
The only requirement for the academy, which Clipp runs with DJ IZM, is that students are at least eight years old.
"I have had students that have no DJ equipment or experience, and by week six they are mixing," Clipp says.
The key to his success? He starts with the basics—including a quick musical history lesson. Adults and kids alike, "they get the history lesson whether they want it or not. I'm a prime believer in knowing the origin of things. I've done workshops with kids who have no idea what a record is—they don't even know it can play music," Clipp says. Students begin on vinyl before advancing to the digital platform.
The DJ academy has been around for just under two years now. It's the first of its kind in North Texas, and the one and only DJ school in Dallas.
Keep Spinning holds classes for anyone eight and up. Clipp continues to work with his first student, but the academy's typical class is not catered specifically to children with special needs—so Clipp has found other ways to introduce music as a form of therapy.
He recently traveled to Nigeria with Blazing Trails, a Lewisville-based nonprofit. He went with a group of doctors and psychologists that work specifically with autism. Back in Texas, Clipp continues to teach children with special needs how to spin, holding occasional workshops at The Sense-able Gym in Garland.
The Back to the Books summer lessons may not fit the mold of your traditional piano class or band camp — Clipp and the Keep Spinning DJ Academy are teaching a new generation how to appreciate and make music.
"The turntable is an instrument that has shaped the world," he says. "It is definitely one of the most important tools for modern music."