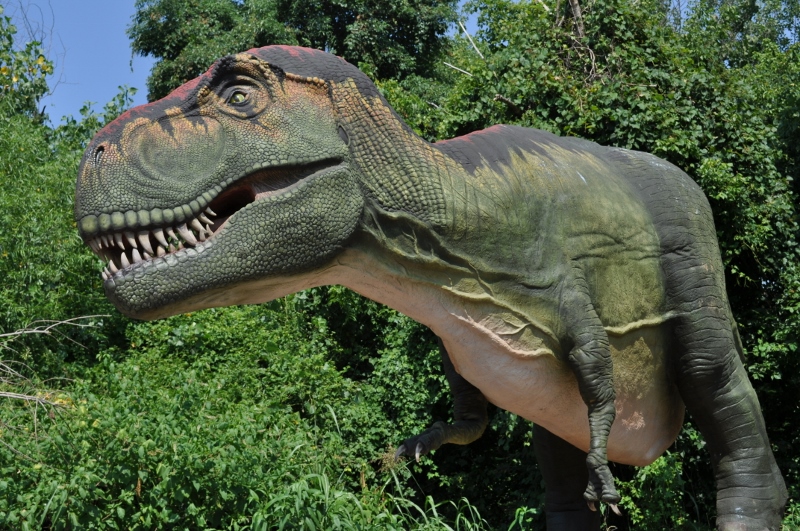 5 Family-Friendly Things To Do In Dallas Before School Starts
Spend some summer-quality family time before the kids start hitting the books.
It's hard to tell from the thermometer, but summer is almost at an end. Schools throughout North Texas are revving back up, which means the next couple weeks are your last chance to squeeze in some summer-quality family time. Before the kids start hitting the books, here are five family-friendly ways to make the most of the waning days of summer.
Half-Price Admission at the Dallas Zoo: With the clock ticking on the "Giants of the Jurassic" exhibit and its assortment of large animatronic dinosaurs, the Dallas Zoo is offering half-price admission through the end of the month: That's $7.50 for adults and $6 for children ages 3 through 11.
Dollar Days at the Dallas Arboretum: Admission to the general garden is $1 through the end of the month, while $2 will grant access to the Rory Meyer's Children's Adventure Garden. Parking is $8 if you pay ahead online.
Get Wet & Wild: Labor Day marks the unofficial end of the season for waterparks and spraygrounds. Get wet and wild while you still can at some of North Texas' best water slides, urban fountains, and pools.
Slide the City: The recent Slide the City event in Fort Worth had its share of problems. But assuming everything goes according to plan for this Aug. 22 attempt in Dallas, I can't think of a more climactic way to close out the summer than careening down a 1,000-foot slip-n-slide. Go here to register ahead of time. You'll find the slide in West Dallas at 2212 N Hampton Rd. come Aug. 22.
Light up the Sky: Fireworks shouldn't be limited to Fourth of July celebrations. Through Labor Day weekend, you can catch a fireworks show every Friday night in Grapevine. The roof of the Gaylord Texan resort's parking garage is a recommended viewing area.