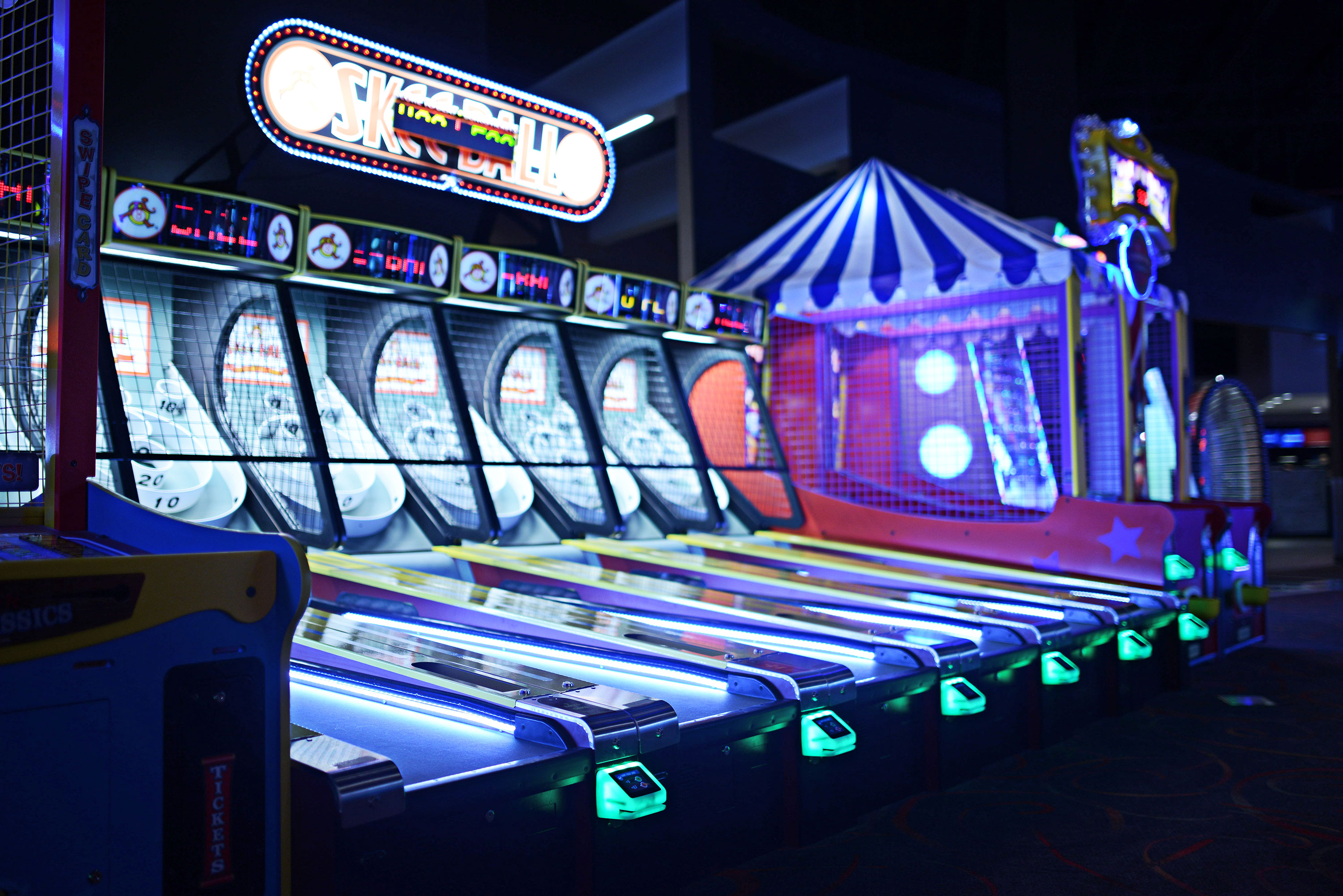 The 5 Best Arcades in Dallas
From low-key, boozy arcade bars to flashy and massive entertainment complexes.
Arcades lost some of their luster once video games became standard home entertainment, but an Xbox still can't replicate the rush of spending hours in a sticky-floored, neon-lit dungeon to set a new high score at Pac-Man. The golden Age of the Arcade is long gone, and gamers may have to make compromises to get their fix: Bowling alleys, restaurants, and karaoke rooms were definitely not features of the classic arcade. But the arcade is still kicking, and will continue to do so as long as there are people who enjoy both the sociability of a night out and the fun of a good game.
From low-key, boozy arcade bars to flashy and massive entertainment complexes, here are a few of the best arcades in North Texas.
Barcadia | 1917 N. Henderson Ave., Dallas
The Henderson Avenue arcade and watering hole caters to an adult audience both in its setting — Baracadia lives up to the "bar" part of its name — and its selection of games, mostly classic titles that many patrons may remember playing as kids, when people had to get out of the house to play video games. Bring some quarters to play Ms. Pac-Man or Street Fighter II. The bar takes cash or credit.
NickelRama | 1238 Belt Line Rd. #300, Garland
The Garland institution is a family-friendly arcade that gets by just fine without animatronic rats, bowling alleys, or laser tag. It will take about $3.25 to get in the door. Once you're in, a pocket full of nickels will take you a long way. You'll find a good mix of classic arcade games and new titles, and one of the biggest pinball machine collections in North Texas. Stop by Sali's, the pizza joint next door, to fuel up before or after an arcade visit.
Pinstack | 6205 Dallas Pkwy., Plano
A recent addition to the lineup of massive entertainment-playground-arcade complexes in North Texas (think Main Event), Pinstack won us over pretty soon after it opened in January. Even in a 50,000-square-foot facility that features bowling alleys, bumper cars, a restaurant, two bars, a ropes course, and laser tag, the arcade demands to be reckoned with. With more than 100 games packed onto the floor, look for a handful of classics and new spins on classics — a claw that reaches into a cooler of ice cream — alongside more modern machines, including an arcade version of Candy Crush and a Transformers game. Take an aerial view of the arcade from the ropes course, which hovers over the proceedings.
Round 1 | 3811 South Cooper St., Arlington
The Arlington branch of this Japanese chain has bowling alleys, food, and private karaoke rooms (a nice touch), but the biggest draw is the large arcade. Featuring a mix of new games, including a good deal of Japanese imports, Round 1 has everything from the newest rhythm game (think Dance Dance Revolution) to the more traditional claw game.
Dave & Buster's | 9450 N. Central Expwy., Dallas
The adult Chuck E. Cheese's makes for a mediocre restaurant and an OK sports bar, but the arcade has plenty of shine. It's got a strong selection of games, some strong ticket-based incentives, and the feel of a lit-up midway.