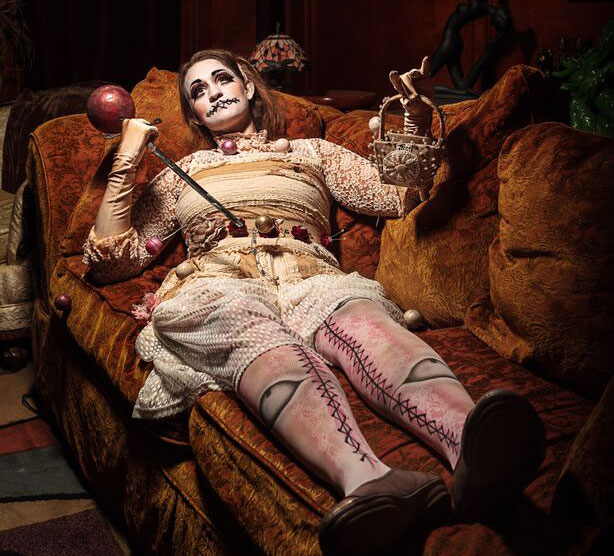 Festival of Independent Theatres Returns with Expansive, Risk-Taking Lineup
The festival is a tailor-made setting for risk-taking works.
While many theater companies settle into summer break, the Dallas Festival of Independent Theatres is ready to work. This year sees the return of perennial favorite Wingspan Theatre Company with a brand new piece, as well as new works by young and diverse playwrights. It's a tailor-made setting for risk taking, and many of the plays employ movement, dance, and music. This year's shows explore identity, memory, loss, and what makes us all so heartbreakingly human. Assistant Managing Director Ryan Lescalleet hails the lineup as "a pretty incredible testament to just how expansive the Dallas theater community is becoming."
The plays all run under one hour and are strategically paired in two-show blocks. Here are five of the eight plays this year's festival will produce.
The Show About Men (Danielle Georgiou Dance Group)
Danielle Georgiou went looking to answer some questions about a complicated subject: men. As part of last year's Elevator Project at The Wyly, DGDG premiered Nice, a show which traversed femininity and emotion. The Show About Men delves into the masculine experience, complete with all its complications and anxieties, which, as it turns out, are utterly universal. The show features an original score by Trey Pendergrass and co-director Justin Locklear. Georgiou calls The Show About Men, "Not your traditional dance show. It's our addition [to] the conversation of dance theater."
Playthings (Circus Freaks)
An original creation by the vaudeville improvisers Circus Freaks, Playthings examines the relationship between art and its creator, and the slippery slopes of identity and legacy. This whimsical story, directed by Russ Sharek and Marie Martin, tells the tale of a toymaker who has been given the power to bring his inventions to life. Enamored with his godlike ability, the toymaker soon discovers that creation is often coupled with loss.
Renaissance Fighters (SC Dallas)
Jeffrey Colangelo is a hot commodity these days. He most recently staged the fight choreography for Shakespeare Dallas and The Trinity Shakespeare Festival, a testament to his skill and training. He appears here with a sharply original creation about the timeless battle for love, with lots of hilarity and sword fighting. The show marks a smart collaboration with SC Dallas and Colangelo's company, PrismCo., which specializes in avant-garde movement theater.
Decline of Ballooning (The In-Laws)
Kitchen Dog company member Michael Federico and his real life brother-in-law Spencer Driggers join the festival with their first Dallas collaboration. Decline of Ballooning, written by the late Brian Torrey Scott, is a ghost-narrated musical love story that uses devised movement to navigate emotion. The show includes live music by Johnny Sequenzia of Home by Hovercraft, (whose debut album scored last year's Theatre Three musical blast On the Eve) playing a variety of instruments throughout the show.
Dangerous Things on Dark Nights (CrossOver Arts Theatre Company)
Perhaps the most striking addition to this year's festival is DeSoto company CrossOver Arts' submission: a play written by 17-year-old Naomi Cohen, who delivers maturity beyond her years. Dangerous Things on Dark Nights is a chilling story of suspense, tragedy, and what it takes to move forward in the face of grief. It is a drama about three girls, paired cleverly with The Show About Men for its premiere. CrossOver is a family affair: Dennis Raveneau directs, his wife Kathleen Baker designs, and their children help with costumes, sets, and sound. CrossOver's mission is to give students the chance to make theater in a more professional environment than they would typically encounter in high school. Based on the submission of a playwright born the year of the festival's inception, they are doing something right.
Festival of Independent Theatres opens July 10 and runs through Aug. 1 at the Bath House Cultural Center. For a full lineup, schedule, and more information, go here.