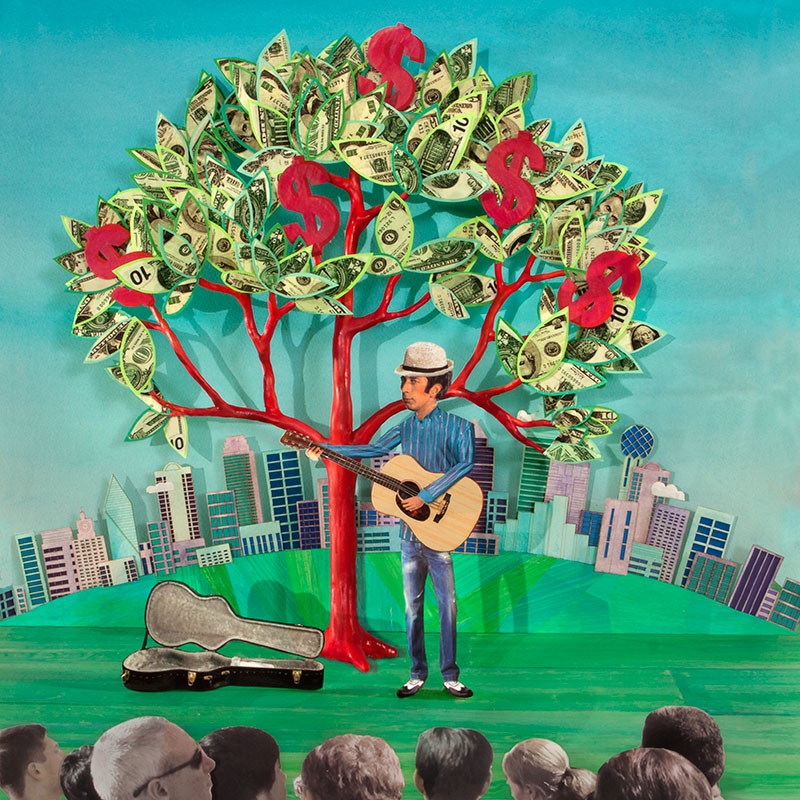 Why Isn't Anyone Using Dallas' Public Funding for the Arts?
As you read these words, about $1.8 million is just sitting there, waiting to get spent.
People involved in Dallas' cultural scene for any length of time accept a few financial realities without question. We rely too much on funding from individual donors. Not only that, arts groups return to the same philanthropic wells over and over. We have some fantastic big arts organizations—museums and theater companies, the symphony—but small and midsize arts groups have difficulty sustaining themselves. And public funding for the arts? It's miserable.
I was griping about this recently with a couple of young, artistic go-getters, entrepreneurial types who were trying to raise funds for a project. I'm not going to get into the details—writing about fundraising can feel a bit like reporting on someone getting dressed—but they were trying to draw from the usual sources, barking up all the familiar trees, and looking for pennies in the city's cultural couch cushions. Then they mentioned the TPID—something, I realized, I had completely forgotten about.
Only the world of municipal finance could invent something as ugly-sounding as the TPID, an initialism that stands for Tourism Public Improvement District. The TPID is a self-taxing mechanism that was created three years ago as a way to raise more money for the Dallas Convention and Visitors Bureau (DCVB). The idea came about as the hotel tax that had serviced the debt of the American Airlines Center development expired. Since hotels had grown accustomed to charging the tax, they decided to continue collecting it and putting the money into a big pot administered by the DCVB. Money from the TPID has since helped pay for Dallas' "Big Things Happen Here" rebranding campaign, and it has been used for incentives to lure conventions to Dallas.
There was quite a flap about it when the TPID was created. Arts groups wanted the new hotel tax to benefit the arts. A dedicated hotel tax—like the one Houston uses to fund its Arts Alliance grants—would create public funding for the arts that wasn't vulnerable during city budget-slashing season. But it proved too difficult to keep the business community's hands off the city's tax dollars. The DCVB and the hotel owners on the TPID board, however, struck an uneasy compromise: a portion of the TPID—7.5 percent of the fund—would be set aside to help support events as long as organizers could prove that they were helping to fill hotel rooms. It was a crude, philistine approach to directing arts funding, and arts groups complained, while pundits—me included—decried the sorry state of all things good and beautiful in Dallas. We added "the DCVB hates the arts" to our bag of unquestioned cultural truisms.
Then I forgot all about it—and so, apparently, did a lot of people. In fact, what these two arts entrepreneurs were complaining about is that for three years the TPID has been setting aside money, and a lot of it is sitting in the DCVB coffers unused. The reason—or the assumed reason—was that the DCVB and the hotel owners on the TPID board put conditions on the funds that no arts organization could meet. It felt like time to rally the cultural troops and throw a hissy fit down at City Hall.
Why such bellyaching? Aren't this city's famously generous philanthropists sufficient to support arts organizers without having to twist taxpayers' arms to make them subsidize culture?
It is important to remember that both the wealthiest arts organization and the smallest start-up—from the opera to a community theater performance—produce a product that rarely turns a profit. Philanthropy fills a huge gap, for sure. But what public funding does is make precious resources available to groups according to a different set of values and criteria. Public funding for the arts can help widen access to the arts, support programs that don't have a natural donor base, or promote groups that serve sometimes neglected audiences. And, as a recent SMU study on cultural vibrancy demonstrated, cities that enjoy a healthy mix of public and private support for the arts enjoy a stronger, more diverse, and sustainable cultural scene.
Before I started to rant and rave about all of this, however, I thought I should make one phone call. Jane Robertson is an employee of the DCVB. She holds a title worthy of a convention-shilling bureaucrat: cultural tourism director. As I dialed her number, I braced myself for incomprehensible business blather. But that's not what I got. Sure, Robertson, a self-professed "math geek," told me to get out a calculator, and she walked me through a tangle of numbers. But the final answer was not what I expected.
A funny thing happened when we all complained about the TPID and walked away. While no one was paying attention, the DCVB and the hotel owners on the TPID board actually listened to some of the criticism. They agreed that they were making it too difficult for arts groups to use the funds, and they've revised the rules a few times to lower the barrier of entry. Now Robertson spends a lot of her time meeting with the heads of arts organizations, doing the kinds of calculations she walked me through to show groups that it is actually pretty easy to apply and qualify for TPID funding—much easier, it turns out, than most of the grant applications nonprofits are forced to slog through. In fact, Robertson has one of the most enviable jobs in Dallas culture. She sits with her hand on the till of the city's largest untapped source of public funds for the arts, and she can't seem to give it all away.
Since the TPID event fund was created, in 2012, it has set aside about $2.8 million. There were just 42 applications in 2013 and 2014, and, to date, a little less than $1 million has been given to groups that range from the Meadows Museum to an organizer of exhibition soccer games. Initially, groups had to prove they filled hotel rooms to get the funds, but the TPID board has added two new criteria: tickets sold to people living outside the region and increased event attendance. The way the calculation works out, if you can bring about 800 people to an event, you can qualify for $1,000.
That still sets the bar too high for a lot of arts organizations, and the formula still feels designed for big events. But here's the thing: Robertson says that every group that has applied for funds has been preapproved. And she walked me through ways that the numbers can be massaged. I could readily think of a number of groups that could have utilized TPID funds if they knew they existed. DB14, for example, is a citywide art exhibition that was founded by two Dallas artists. It would qualify. Then there are ways artists, knowing the fund exists, may rethink how they organize in order to qualify for TPID dollars, by forming collectives or pooling events and audiences.
What is perhaps most encouraging is the flexibility the DCVB and the hotel owners have shown in rethinking the rules. There is still something of a mental disconnect, but one that shouldn't be too difficult to bridge. For example, rather than seeing the funds solely as a way to boost hotel occupancy, the TPID board should look at the events it funds as part of its marketing campaign, which is what a huge portion of the rest of the TPID's revenue has been spent on. If you gave 100 creative people $1,000 each over the course of the year, while the individual projects or events that resulted couldn't necessarily be reconciled back to huge out-of-town audiences or increased hotel occupancy, the cumulative effect of that investment would have a huge impact on perception and promoting the image of Dallas as the cultural destination they are spending millions to advertise.
The TPID isn't a solution to Dallas' public funding problem, but it is also not the complete lost opportunity many saw it as initially. And it is worth putting aside complaints or disagreements over the way the TPID is organized, because funding for the arts is scarce and precious. There's no sense in leaving money on the table.
A version of this column appears in the June issue of D Magazine.