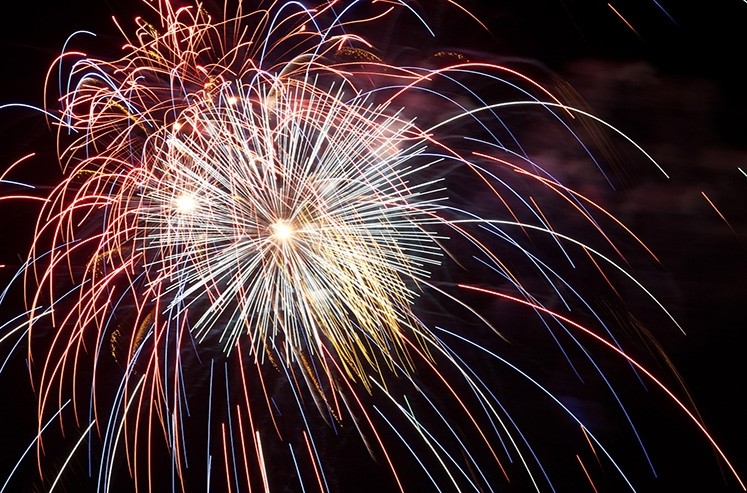 5 Family-Friendly Things To Do In Dallas for the Fourth Of July
Some all-ages options to celebrate America's birthday in Dallas and Fort Worth.
Here's to life, liberty, and the pursuit of… ice cream? Inner tubes? Friends with boats? Anyone who had a childhood (so, everyone) can tell you that the 4th of July is not just a date of historical significance. It is arguably the best excuse to have a fantastic time and embrace all things summer. Thanks to some seriously awesome Dallas and Fort Worth venues, you'll be able to find all of these somewhere along the Trinity. And by the way, the 4th falls on a Saturday this year.
Independence Day weekend is positively jam-packed with things to do, but we wanted to highlight a few events where the whole family will fit in. Here are some all-ages options to celebrate America's birthday in North Texas this year.
Can't wait until the nighttime fireworks to celebrate Independence Day? This year, The Colony's Liberty By The Lake event will take place on the morning of July 4th at Stewart Creek Park. The 1 Mile Fun Run will begin at 7:45, and the 5k and 10k will begin at 8:05. Registration is open through July 2. Prices range from $25-$45, depending on which race you run and how early in advance you register. If you are looking to just hang out, there will be plenty of entertainment throughout the day, including a watermelon eating contest, a salsa shootout, a wakeboarding competition, an­­d of course fireworks to finish the night right. Due to recent flooding conditions, the event may be moved from Stewart Creek Park to The Colony Five Star Complex, so be sure to check the event page on the day of the race.
If a 10k and 5k sound like too much for you, try the Dallas 7/4. In honor of July 4th's date, 7/4, this patriotic event will feature two races: a 7k and a 4k. Participants will race through the historic Fair Park in all of their red, white, and blue to raise money for the Dallas Park and Recreation Department's scholarship programs. Races start at 7:40am at the Fair Park Band Shell and range from $20- $40. Go here to register.
Dallas' Fair Park is one of those places where Americans can celebrate as only Americans can: with Ferris wheels and cotton candy. Those who participate in the Dallas 7/4 are admitted free into the State Fair of Texas Midway, but admission for non-runners is $5. This is an all-day event filled with rides, games, concessions, and (duh) fireworks at 9:30pm.
If you're looking for an event to make that obligatory hot dog feel a little bit classier, check out the Meyerson Symphony Center's Star Spangled Spectacular. The Dallas Wind Symphony is once again outdoing itself this July, providing an incredible performance of patriotic songs along with indoor fireworks. This is the perfect Independence Day plan for those of you who want to celebrate America's birthday, but aren't willing to celebrate anything hard enough to give up your air conditioning.
Old-Fashioned Family Fireworks Picnic
For those of you closer to Fort Worth, this event at the enchanting Botanic Gardens is your best bet for an All-American 4th of July. Military salutes, powerful marches, and patriotic music from the Fort Worth Symphony Orchestra will help you pay tribute to our country on July 2nd, 3rd, or the 4th. Fill a reserved table with family and friends, or wing it in general admission; either way, make sure to get your tickets before the event sells out.
For more family-friendly options for Independence Day weekend, try the Lakewood 4th of July Parade and Fun Run, Irving's Independence Day Celebration, the Park Cities July 4 Parade, the Frisco Freedom Fest, or the Plano Lions Independence Day Parade.
In This Post