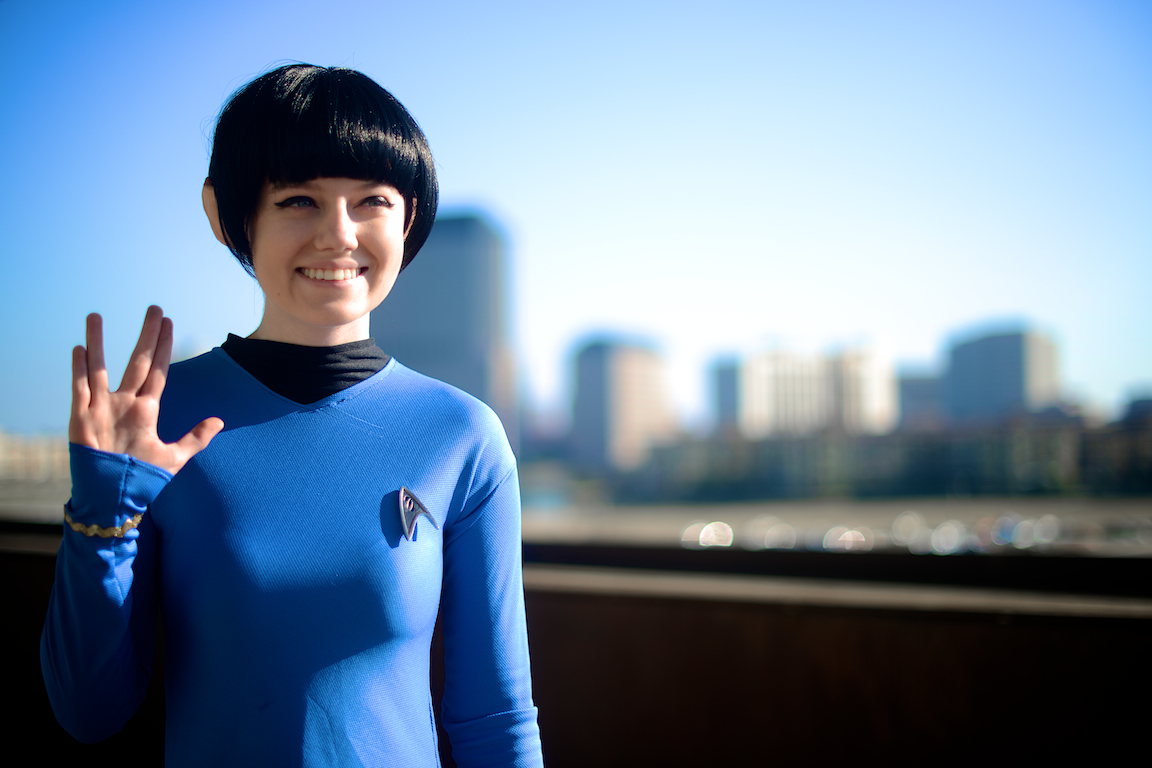 The 5 Nerdiest Things To Do In Dallas This Summer
Let them have their great outdoors. Here are the best gaming, anime, and comic conventions coming up in Dallas.
Summer is just around the corner. For some people, that means sunshine, camping, and months of capers in the allegedly great outdoors. In Dallas, where air conditioning is king, it's an equally great season to spend some quality time indoors. More than that, it's a great time to be a nerd.
The rising temperature seems to signal the start of convention season here in North Texas. Something about the heat must make people want to dress up as their favorite fictional characters. Enthusiasts of video games, anime, and comic books occasionally get knocked as loners, something that couldn't be further from the truth. If anything, nerds love to party and get together to share their enthusiasm. Just look at all these conventions coming up.
Let them have their great outdoors. Here are the best, nerdiest things to do in Dallas this summer.
Fan Expo has landed some big fish in the nerd celebrity booking circuit for this year, including Marvel legend Stan Lee, Princess Leia legend Carrie Fisher, and X-Files legend Gillian Anderson. Far from being a niche attraction, the convention casts a pretty wide net, encompassing comics, science fiction, horror, anime, and gaming. Of all the nerdiest events in Dallas, this has the broadest appeal, particularly at a time when movies about superheroes are regularly dominating the box office. Even your friend who has never picked up a comic in their life might want to see some of the stars of The Walking Dead or the voice of Spongebob Squarepants.
You'll also see some of the best costumes in Dallas at this shindig. We took photos of some of the best cosplay on display at the Comic Con Fan Days event in February.
This convention at the Hilton Anatole is one of the most massive in the country, with some of the most massively devoted anime fans in the world wearing some of the most well-constructed costumes you'll ever see. I know basically nothing about anime (my nerdier interests have always been pretty traditional and American in nature), but game recognize game. All the best and nerdiest Japanese exports are here, from the animation to the music–Give J-Pop artists credit for embracing the absurdity of being a pop star. This is one of the more devoted communities in the wide world of geek-dom, and they know how to throw a convention: this one has a ton of live music, vendors, gaming, exhibits,  and of course, all the cosplay.
The convention formerly known as the ScrewAttack Gaming Convention takes over the Embassy Suites in Frisco for three days of gaming, from the tabletop to the arcade. Those with a competitive streak can bring their A game to one of the console tournaments, but there's plenty of room for the "just for fun" gamers, especially at a full arcade featuring about 30 classic Ms. Pac Man and Galaga. The convention highlights indie developers, along with stars from the world of gaming, which in the past has included everything from YouTube "celebrities" to the creator of MegaMan. This year's lineup has got a reunion of the voice cast from Dragonball Z and the guys behind Rooster Teeth, among others.
Technically in Addison (at the Crowne Plaza Hotel), the Dallas Gaming Expo is a three-day convention featuring the very old school (tabletop gaming), the slightly less old school (Pac Man, Space Invaders), the middle-aged school (Halo 2, Mario Kart 64), and  the relatively new school (Call of Duty). Tournaments abound, but you don't need a competitive streak if you just want to goof around with some video games. Also look for cosplay and appearances from Verne Troyer, Peter Mayhew (Chewbacca) and the voice of Goku from the anime Dragonball Z.
The so-called "Woodstock of gaming" was memorably profiled by our own Michael J. Mooney in SB Nation a couple years ago. It's essentially the biggest LAN party in the world, held this year at the Hilton Anatole. It's also completely free, and operates under a B.Y.O.C. (bring your own computer) policy, which is my kind of party. It takes its name from North Texas-based id Software's Quake game, which still commands the most competitive tournament action, but pretty much all video games are welcome. You won't be lacking for people to play with–at least one of the more than 3,000 gamers plugged into the high-speed LAN network should be willing to join you.
Kids these days have been ruined by years of XBOX Live, online gaming, and high-speed Internet. The most fun I've ever had playing video games has always been with other people in the room (special shout-out to Shadow Lan Gaming in Richardson), and something's missing when your fellow gamers are only known to you as disembodied voices screaming mean things. I'd much rather be screamed at in person.