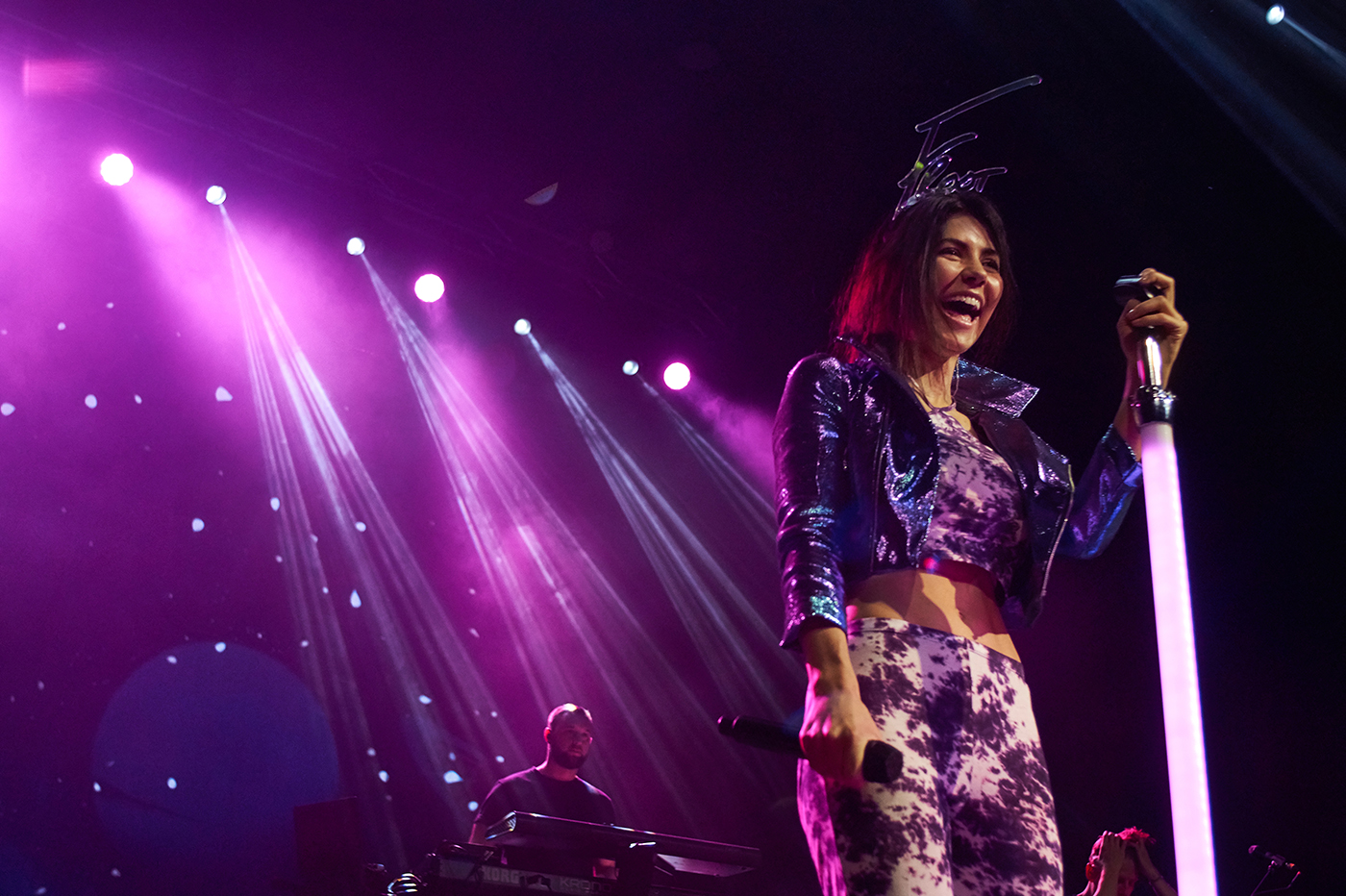 Marina and the Diamonds Played a Secret Show in Dallas
A few hundred Dallas "VIPs" caught the surprise concert at the Bomb Factory.
Marina and the Diamonds played a free surprise show Thursday night for a few hundred Dallas "VIPs" at the Bomb Factory. Zhora, with a little help from local favorites -topic and Ronnie Heart, turned in a fun opening performance to set the mood before the Welsh pop singer took the stage.
The Bomb Factory promoted the event online as a "VIP Private Party" featuring a "secret artist," although the secret was pretty much out by the time Marina and co. played their first note, and VIP access wasn't particularly hard to come by — I found four spare tickets on the counter at the 7-Eleven in Deep Ellum just before the show.
It was a clever way for the still relatively new venue to show off its still very impressive digs (and make a few bucks at the bar) with folks who haven't experienced the Bomb Factory firsthand. As a promotion bit, it seemed to work: I talked to a handful of people who were checking out the venue for the first time, lured in by the glow of words like "free" and "VIP." Others just found the tickets floating around the neighborhood. Some of them had never heard of Marina or the Diamonds, but apparently had a nice time. Another sign it worked? I'm sitting here writing about it, and we have a gallery of great photos from the show last night courtesy of photographer Stephanie Johnson.
There were definitely a few Marina diehards in the audience, so it wasn't a surprise show for everyone. I'm sort of a neutral party when it comes to her brand of pop, but it was a neat little concert from an artist who played the Granada on her last trip through town, but has since skyrocketed in popularity in many sectors of the pop music universe. Marina herself — rocking some glittering headgear emblazoned with the word "Froot," the inscrutable name of her new album — had a blast as the star of her own surprise party, and the band was tight and put-together.
Here's a free VIP gallery of our photos from the secret show.