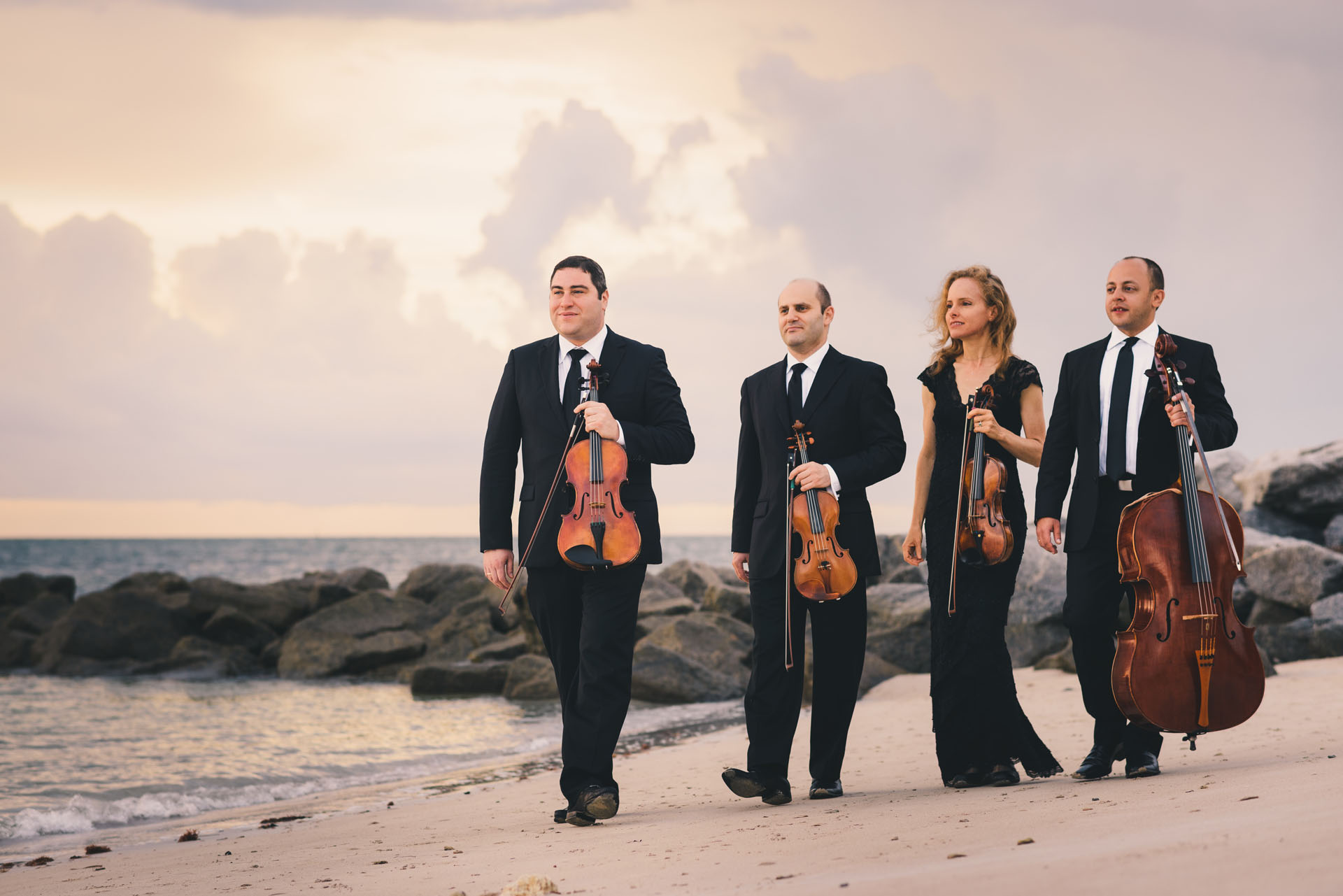 Looking Back at the Chamber Music of the Dallas Symphony's First Soluna Festival
What worked (and what didn't), what stood out as memorable, and what we hope to see more of next year.
Peter Czornyj, the Dallas Symphony Orchestra's Vice President of Artistic Operations, addressed a sell-out crowd at the Winspear Opera House's intimate Hamon Hall last week. "Looking ahead," he announced, "I want you to know that there will be chamber music at next year's SOLUNA Festival."
That's good news. One of the highlights of the SOLUNA Festival's first year has been its abundance of interesting chamber music concerts. After attending a half-dozen of these performances, here are some thoughts on what worked (and what didn't), what stood out as memorable, and what we hope to see more of next year.
A Variety of Venues
Chamber music, as its name implies, is partially defined by the space in which it is presented. The intimacy generated between a small group of musicians and an audience in a relatively small performance space is one of this genre's most appealing qualities. The acoustically flexible, 750-seat Dallas City Performance Hall works well for chamber music, and during the festival's first week, the DSO relied heavily on that space. However, to their credit, several concerts were also presented in alternative venues, including an art museum, gallery, and church sanctuary, each of which was interesting in its own way.
On Friday, May 15th, the Amernet String Quartet, soprano Audra Methvin, and members of the DSO presented a highly effective and moving performance in the main sanctuary of Cliff Temple Baptist Church in Oak Cliff. The space has lovely, vibrant acoustics that allow a chamber group to maintain a sense of intimacy without sacrificing rich resonance. Argentinian composer Alberto Ginastera's String Quartet No. 3, Op. 40 and Arnold Schoenberg's Transfigured Night were particularly well-suited to that space. There are no lack of options when it comes to houses of worship in Dallas, and it would be good to see more of them utilized during next year's SOLUNA Festival. Not only does this offer the musicians unique acoustics to explore, it also draws in diverse audience members who might not otherwise attend a chamber concert.
Other notable venues include an inventive use of the Meyerson Symphony Hall itself, which was effectively minimized on May 4th by facing the musicians "backwards" on the stage so that they were playing towards the audience, who were seated in the choral risers below the organ. The Dallas Contemporary, although acoustically dry, was aesthetically pleasing. Surrounded by interesting, new pieces of artwork, both new and old music seemed especially invigorated in that space. I'd love to see a regularly recurring chamber series take place there in the future.
Guest Artists
Many of SOLUNA's chamber concerts featured the visiting Amernet String Quartet. It was interesting to get to hear a guest quartet not once, but several times and in several different spaces. Over the course of their time here, their strengths and weaknesses became clear in a way that isn't always apparent after a single performance. The rhythmic integrity displayed by the Amernet Quartet was consistently impressive. In that sense, they are an incredibly tight and unified ensemble. When it came to tuning, however, their precision was less consistent. One of their strengths is their fearlessness when it comes to tackling obscure or new repertoire. They presented an incredible range of interesting music during their time in Dallas.
Several guest pianists performed with the Amernet Quartet and various members of the DSO over the last few weeks. In the Winspear's Hamon Hall on May 18th, Lucille Chung displayed artistry and energy in equal parts. DSO Artist in Residence Conrad Tao played impeccably at Dallas Symphony Performance Hall on May 9th. His performance of Aaron Copland's 1941 Piano Sonata was particularly expressive and thoughtful, and his collaboration with violinist Nathan Olson and clarinetist Gregory Raden in Béla Bartók's Contrasts a highlight of the festival.
I'd love to see the DSO bring in a different "resident" ensemble each year during SOLUNA. Not only did we get the chance to really get to know the Amernet Quartet, but we also got to see a variety of DSO musicians explore interesting collaborations with them. The Amernet Quartet and DSO musicians performed an Octet for Strings (by Georges Enescu), a String Sextet (by Erich Wolfgang Korngold), and a String Nonet (by contemporary composer Osvaldo Golijov). Each different grouping of strings highlighted unique textures, ones less often encountered than those of a traditional string quartet.
Obscure Music
The theme for this year's SOLUNA Festival is "Destination (America)." By focusing on the music of late 19th and early 20th century immigrant composers, these chamber concerts honed in on an important, transformative era in music history. Music by Rachmaninoff, Korngold, Bartók, Britten, Ginastera, Schoenberg, Prokofiev, Dohnányi, and others revealed a musical melting pot. In addition to influences from their native cultures, many of these composers were deeply affected by the First and Second World Wars. It was fascinating to explore this eclectic, tumultuous musical period in depth through thoughtfully conceived programs. Much credit here goes again to the Amernet Quartet, who seem to have a particular affinity for some of the rarer musical gems from this period.
Memorable Performances
After hearing so much chamber music, some performances stand out as particularly effective, while others get lost in the noise. In no particular order and without further comment, here is a quick list of some of the more interesting/best chamber performances I've heard at SOLUNA:
Korngold's Piano Quintet in E major, Op. 15 (Amernet Quartet and Baya Kakouberi, piano; May 7, Dallas City Performance Hall)
Copland's Piano Sonata (Conrad Tao; May 9, Dallas City Performance Hall)
Bartók's Contrasts (Gregory Raden, clarinet; Nathan Olson, violin; Conrad Tao, piano; May 9, Dallas City Performance Hall)
Britten's Phantasy Quartet for Oboe and Strings, Op. 2 (Amernet Quartet and Erin Hannigan, oboe; May 10, Dallas Contemporary)
Ginastera's String Quartet No. 3, Op. 40 (Amernet Quartet and Audra Methvin, Soprano; May 15, Cliff Temple Baptist Church)
Prokofiev's Sonata for Two Violins, Op. 56 (Alexander Kerr and Nathan Olson, violins; May 18, Hamon Hall, Winspear Opera House)
Schoenberg's Pierrot Lunaire, Op. 21 (Lucy Shelton, soprano; Sooyun Kim, flute/piccolo; Alan Kay, clarinet/bass clarinet; David McCarroll, violin/viola; Seth Knopp, piano; May 20, Nasher Sculpture Center)