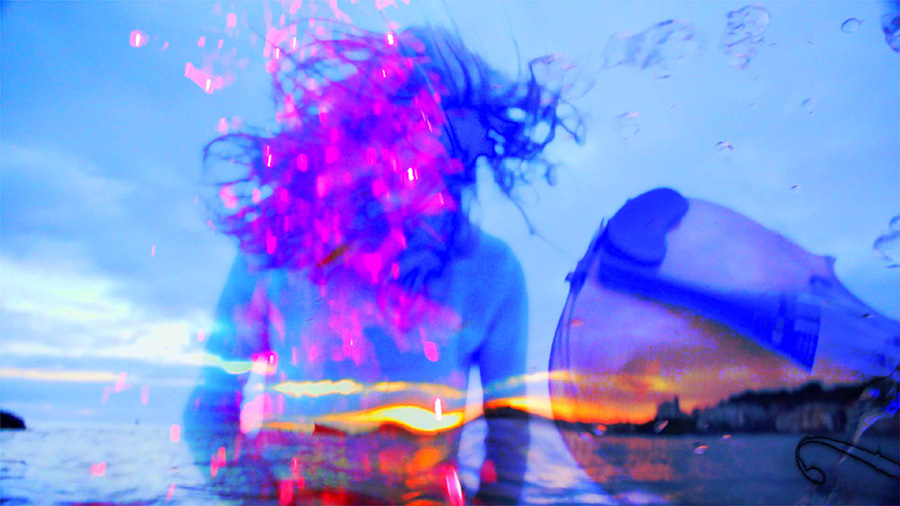 Dallas Symphony Balances Accessibility and Artistry in Soluna ReMix Performance
The concert featured smart programming for a series that seeks to engage a younger, more diverse audience.
Talk about movie soundtracks in serious classical music circles and you'll likely get an eye roll or two. Sure, there are exceptions, but frequently the music composed for summer blockbusters features more tired tropes and emotional fluff than interesting or complex musical material. John Williams' music, for instance, while beloved by many, has been relegated to pops series and high school band concerts; don't confuse the Star Wars theme with Very Serious Classical Music.
Over the weekend, the Dallas Symphony Orchestra's latest ReMix program, "Hollywood Exile," provided an alternative view of music composed for film, shedding light on an important chapter in the history of classical music in America. The concert, which was presented under the umbrella of the DSO's ongoing SOLUNA Festival, explored music composed during the 1930s and '40s by immigrant composers like Korngold, Stravinsky, and Schoenberg, each of whom were respected classical composers in Europe before they fled Nazi advances and found a new home (and second career) in Hollywood.
Music directly derived from film scores opened and closed the program. Erich Wolfgang Korngold's The Sea Hawk Overture was a smart prelude, whisking the audience away to old-world Hollywood with sweeping, string-driven melodies and bold, brassy fanfares. Sandwiched between Korngold's ubiquitous romanticism and the equally schmaltzy music of Miklós Rózsa were more abstract takes on film music by Igor Stravinsky and Arnold Schoenberg. Stravinsky's jolly, off-kilter Scherzo à la Russe began as a film score, but the final product sounds more like an excerpt from one of his ballets than movie music. Schoenberg's Accompaniment to a Cinematographic Scene, Op. 34 was never meant to accompany an actual movie, but dramatic crescendi and instrument-driven sound effects vividly evoke cinematic imagery.
Miklós Rózsa's Andante for String Orchestra, Op. 22A morphed into literal film music as it was  performed alongside a video by artist Pipilotti Rist that was projected on the back wall of the stage behind the orchestra. Rist's video, commissioned by the DSO for the SOLUNA festival, was a trippy, psychedelic piece that juxtaposed images from nature (plants, water, trees, etc.) with that of a violin. I found the images of the violin too literal, and the work itself an unappealing accompaniment to the score. That being said, combining contemporary video art with music in this setting is smart, and future music/art combinations may be more artistically successful.
DSO Artist in Residence Conrad Tao joined the orchestra to perform Rózsa's Spellbound Concerto, a piece that incorporates the eerie sounds of a theremin and plenty of pianistic virtuosity. Tao is a virtuoso who had plenty of fun with this showy score, happily spinning off parallel octaves and glissandi to great effect. He followed the concerto with an equally showy rendition of one of Gershwin's piano preludes. This was a playful, tongue and cheek take on a simple work, and a reminder that Tao has a very distinct, virtuosic voice at the piano.
This concert worked in the context of SOLUNA's overarching theme of "Destination (America)" because of its singular focus on immigrant composers. More importantly, it featured smart programming for a series that seeks to engage a younger, more diverse audience. None of the pieces on this program exceeded 12 minutes in length, and all of them were introduced engagingly by conductor Karina Canellakis, making for an accessible listening experience. At the same time, the program wasn't watered down to appeal to the masses, and it was thoughtfully curated and beautifully performed. With Canellakis at the podium and Tao at the piano, it also highlighted some of the DSO's brightest young talent. Both Canellakis and Tao brought significant energy and enthusiasm to the performance.
This ReMix concert featured one of the series' better programs. At $19 per ticket (including a voucher for a free drink), it hit the sweet spot in terms of accessibility, artistry, and affordability.