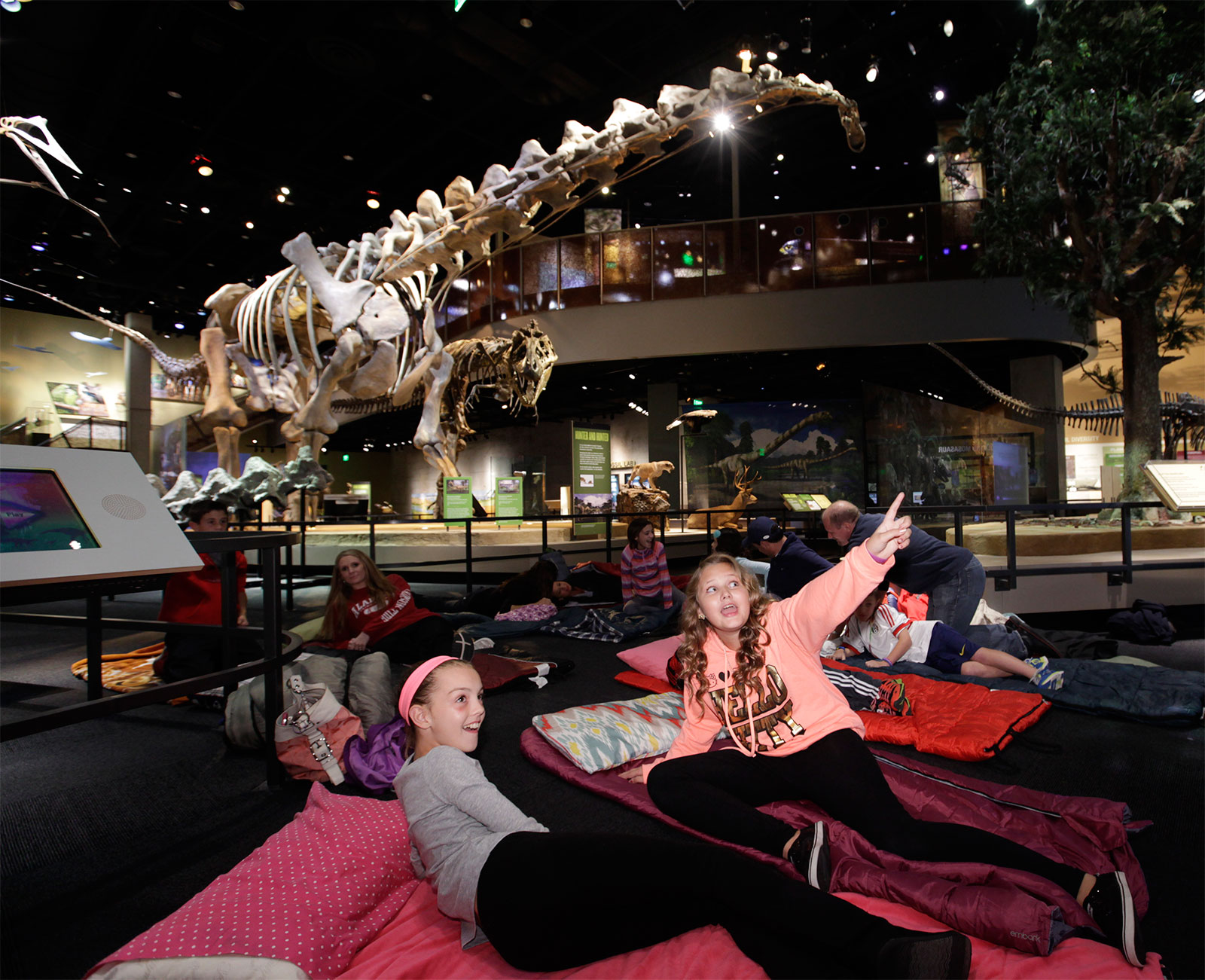 6 Family-Friendly Things To Do in Dallas This May
Six events for the kiddos before summer vacation starts in earnest.
We've got about one more month before school lets out for the summer. With summer vacation comes more family time, which can be a blessing, a curse, or both, depending on the circumstances. Parents, May is your month to set the terms for family-friendly activities before the kids get out of school and start calling all the shots. Here are six things to do with the family this month to help ease into the summer.
1. Most music festivals are family-friendly in theory, if not always in practice. Take a toddler to SXSW, for example, and there's a chance you lose Junior in an impromptu mosh pit or a sea of hipsters. However, at the Wildflower Festival in Richardson, which runs from May 15-17, full families–kids in tow–seem to be the norm, rather than the exception. There's a family area and a petting zoo specifically for kids, but the entire festival is equally welcoming to children and adults, with roving buskers and other activities open to all ages. The live music entertainment is strictly PG, which isn't to say it's boring: I don't care if you're 8 or 80, Pat Benatar is awesome. Blue October and Kansas are some other standouts on the lineup.
It must be festival month in Richardson, because the similarly family-friendly Cottonwood Arts Festival takes place on May 2 and 3. It's a daytime mini-fair, with rows and rows of artists, food, and stages dedicated to live music at Cottonwood Park. Texas Flood, the Stevie Ray Vaughan tribute band, is playing this year.
2. Kids love baseball and time travel. And if they don't, they should. I sure do. Jackie & Me, produced by the dynamic duo of Dallas Children's Theater and the African American Repertory Theater, tells the story of a young lad who enters some kind of fourth-dimensional wormhole via baseball cards (the science is fuzzy). The most important figure he encounters on his excellent adventure is Jackie Robinson, the first African American to play in the major leagues. The play runs from May 1 to 17.
3. The first Saturday of every month, the Perot Museum sends some eggheads to Klyde Warren to lead a "family experiment." Families are not the subject of the experimentation, unfortunately, but you get to be a part of a hands-on science project exploring a new topic every month. The subject for May is robots. I don't know what the experiment will entail, but I really hope it involves building a robot. A friendly robot, not the scheming, destroy-all-humans, Skynet kind.
Rather than let the Perot come to you at Klyde Warren, you can also go to the Perot overnight to "Doze with the Dinosaurs." The next behind-the-scenes, overnight stay at the museum is set for May 29. Prove once and for all whether everything in the museum really does come to life at night.
4. Living in one of the windier areas in the U.S. has its perks, including the unbeatable potential for kite-flying. It makes Lake Carolyn in Irving-Las Colinas a wonderful place to host a dragon boat, kite, and lantern festival on May 17. The boating and kiting have a competitive element, but dragon boats and kites are both pretty easy on the eyes, so this festival should be just as pleasant from an observer's standpoint.
5. Kids are going to forget everything they learned at school over the past few months the second summer vacation begins, so you may as well cram as much education into this month as you can. The "Dallas City of Learning" summer program of events and other educational happenings begins at Klyde Warren on May 23. Kids can build murals, climb into planes, build sculptures and more, with groups including the Frontiers of Flight Museum and Tin Box chipping in.
6. The Dallas Symphony Orchestra will perform Peter and the Wolf, the classic piece featuring instruments in the leading roles, on May 30 at the Meyerson. Peter and the Wolf is a gateway drug for headier classical music and a powerful piece in its own right, with a simple story that's easy for children. It's a great show, even if you just try it once and don't inhale.