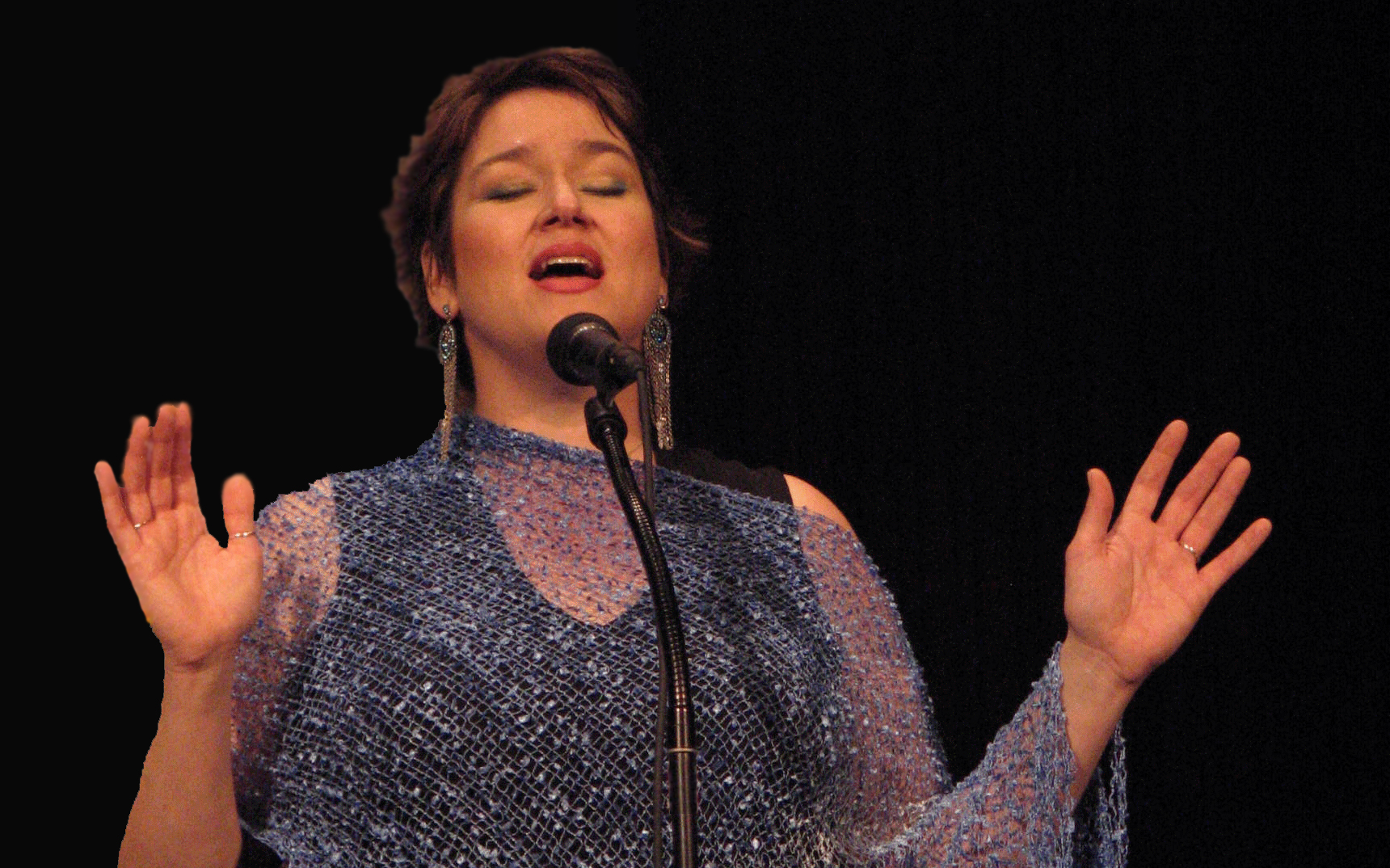 Melinda Wood Allen Makes Her Own Rules in Charming Not An Ingenue
One-woman cabaret show at Out of the Loop keeps both casual theatergoers and Broadway babies happy.
"Stars and the Moon" from Jason Robert Brown's Songs For a New World is one cabaret standard I thought for sure I never needed to hear again. But as Melinda Wood Allen sings it in Not An Ingenue, an intimate and charming showcase of songs she has been deemed "too big" to play during her years as a professional musical theater actor, the song feels new again.
Allen may express frustration that her nearly six-foot frame—even at 16—kept her from playing the Marias and Marians and Elizas, but she also takes this opportunity to lend her powerful voice and expressive face to a few tunes that go against her race and gender. "Since this is my show, I can do whatever I want," she says saucily before delivering crystalline renditions of "Bring Him Home" from Les Misérables and "Some Enchanted Evening" from South Pacific, and displaying a brassy belt with "Ain't Misbehavin'." A pleasing mix of recognizable favorites and more obscure musicals (think The Magic Show and Saturday Night) keeps both the casual theatergoers and the Broadway babies happy.