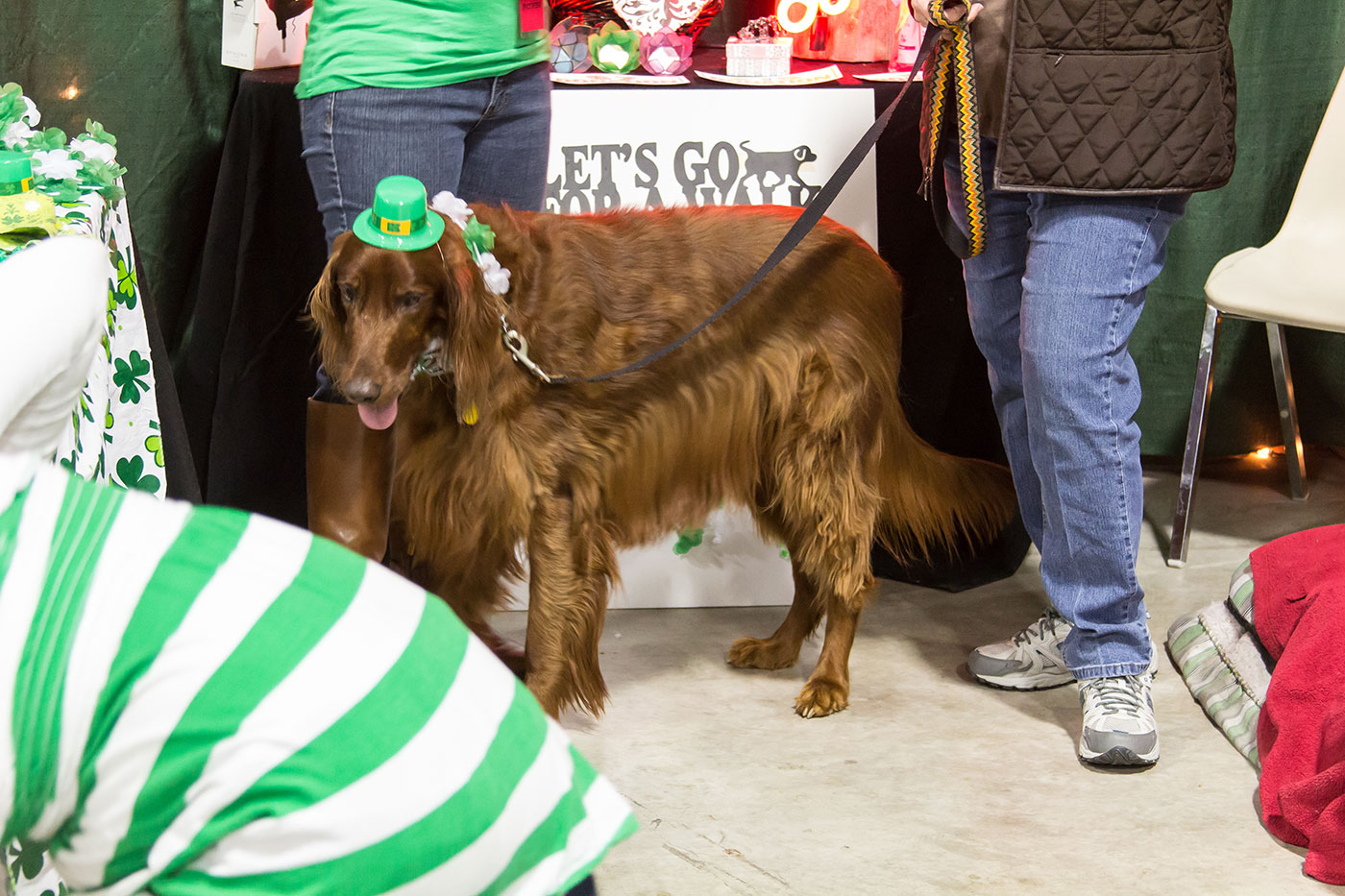 5 Reasons to Celebrate St. Patrick's Day at the North Texas Irish Festival
The three-day event dedicated to traditional Irish music, food, and culture is at Fair Park this weekend.
St. Patrick's Day celebrations in the U.S. often have about as much to do with Irish culture as Cinco de Mayo does with Mexican independence. There's nothing wrong with wearing green, drinking whiskey while the sun is shining, and listening to The Pogues (in fact, I wholeheartedly endorse all three of those things) at the parade on St. Patrick's Day. But it won't give you a very good understanding of the Irish culture we're allegedly celebrating this month.
The North Texas Irish Festival, which kicks off Friday at Fair Park, is more of an honest tribute to the musical and cultural traditions shipped over from that island. If the St. Patrick's Day Parade down Greenville Ave. is a bowl of Lucky Charms, then the North Texas Irish Festival is a steaming pot of colcannon, a heartier, more fulfilling dish of St. Patrick's Day entertainment. If you want to genuinely learn something about Irish culture this year, this massive (we're looking at more than 600 volunteers and 14 stages to pull this thing off, according to organizers) fest is probably your best bet. It also looks like it should be a blast. Here are five reasons to celebrate St. Patrick's Day at Fair Park this weekend.
1. The music: Considering this festival is organized by the Southwest Celtic Music Organization, it makes sense music plays a heavy role in the three-day event. There's a hefty lineup of local and national musicians, including one Carlos Nunez, who I'm going to go ahead and dub the Jimi Hendrix of bagpipes just in case no one has done that yet. Traditional Irish and pub bands abound, as do bagpipes–this year's theme is "The Pipes Are Calling." Recognizing that music can be a little lonely without movement, the festival's also brought in a bevy of dancers who could out-step anybody in Riverdance.
2. The culture: We've touched on this already, but nowhere else in North Texas are you going to learn more about the Irish heritage at the heart of a day many of us have traditionally treated as little more than an excuse to drink before 5 o'clock. This is also the only festival I'm aware of that features sheep-herding trials, a competition for real dogs, not the pampered animals you see at Westminster every year. There's also a Scottish Village populated with descendants of Scottish clans (or people claiming to be descendants, which is good enough for me) ready to drop some historical knowledge.
3. The food: There's a lot more to traditional Irish food than potatoes, but let's not kid ourselves. Potatoes are the starch upon which Irish cuisine is built, and that's a good thing. It's hard to do potatoes wrong, and it's spectacular when done right. The potato is the vegetable of the people, a starchy champion that works in a wide variety of dishes, my personal favorite being shepherd's pie. The festival has a murderer's row of chefs and other food vendors on hand to serve up potatoes in a variety of traditional styles.
4. Whiskey: Just because this is more of an educational venture than you may be used to on St. Patrick's Day doesn't mean you can't drink whiskey. The festival has a dedicated whiskey-tasting area. The featured brand this year is 2 Gingers, which is brewed at the Kilbeggan Distillery in Ireland and, according to Forbes, was named for the founder's red-headed mother and aunt. It doesn't get much more Irish than that.
5. The stories: The Irish had perfected the art of storytelling long before James Joyce. There's even a word for it: the seanchaí, a pre-Christian Irish storyteller with the gift of oratory and a knack for spinning a tale. A stage dedicated to the modern day seanchaí is new to the festival this year.