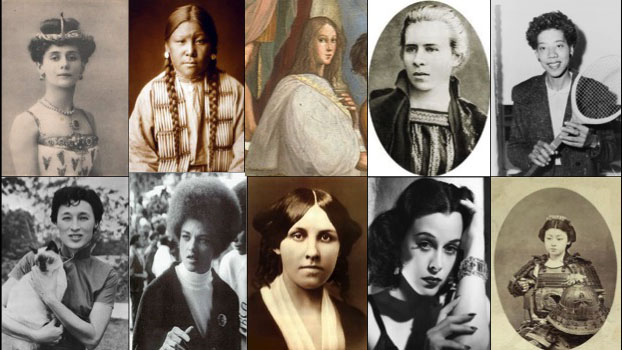 365 Women A Year: New Theater Festival Comes to Plano
The new festival will feature one-act plays about inspiring women throughout history.
Rover Dramawerks is partnering with playwriting group 365 Women a Year to bring a theater festival to Plano this week from Thursday through Sunday. 365 Women a Year includes over 200 women, and some men, from all over the globe who write one-act plays about inspiring women from both the past and the present.
The project's focus is to bring light to the importance of women in society and to empower female playwrights while dispersing feminist ideals throughout the country. No repeat plays are allowed, so by the end of 2015, at least 730 new plays about exceptional women in history will be written.
Three local playwrights, along with many more from all over the state, will be conducting ten staged readings and performances from Thursday through Sunday. Deb Caperton Ballard from Rockwall will be there with "Pursuing Sylvia Beach," about Sylvia Beach and her namesake Sylvia Beach Whitman, and Beach's historical bookstore, Shakespeare and Company, a popular hangout for literary greats such as Ernest Hemingway and James Joyce.
Carol M. Rice from Plano brings to the festival "One Night in the Garden," about Anne of Austria, foreign-born Queen of France and wife to the tumultuous King Louis XIII. Julie Riggs of Dallas brings "Round Two" about Anne Sullivan Macy, teacher and friend to Helen Keller. Other visiting playwrights from around the state have plays about women such as Sylvia Plath, Anne Sexton, Amy Winehouse, Mary Todd Lincoln, and more.
Plays take place from 400 A.D. to present day and may range from 10 minutes to an hour. Tickets to the festival are $12 for a single performance or $30 for a festival pass and can be purchased here. A full schedule is below.
Thursday, March 19, 8 pm and Saturday, March 21, 5 pm:
100 Injustices by Susan Long Haga
One Night in the Garden by Carol M. Rice
Round Two by Julie Riggs
Friday, March 20, 8 pm and Saturday, March 21 at 2 pm:
Admiral of the Arizona Navy by James E. Burnside
Conflagration by Lauren Tunnell
Lunatic: The Haunted Widow Lincoln by Donna Latham
Saturday, March 21, 8 pm and Sunday, March 22, 2 pm:
Angels, Hermits and Phantoms by Emily Ball Cicchini
Dead to Rites by Sheila Lynch Rinear
Pursuing Sylvia Beach by Deb Caperton Ballard
The 27 Club by Rita Anderson