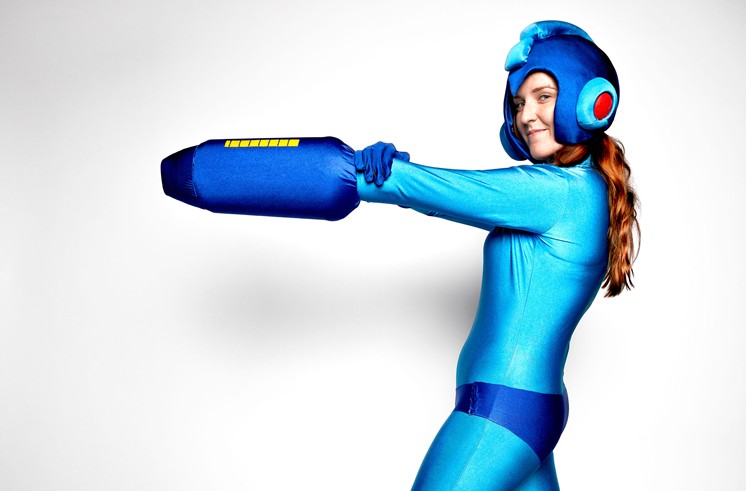 The 4 Best Things To Do at Dallas Comic Con: Fan Days This Weekend
Cosplayers, comic book artists, time-travelling aliens, and superheroes will flood the Irving Convention Center.
Comic books and entertainment in the sci-fi/fantasy wheelhouse tend to get viewed as escapist fare, a chance to get away from some of the more dull or soul-crushing aspects of the real world. That may be true to a degree, but it ignores the community and connections that form from an appreciation of the things that get discussed at events like, say, Dallas Comic Con. It's a chance for the fans to let their freak flags fly proudly.
There's plenty to do at the "Fan Days" festivities at the Irving Convention Center this weekend, and it's always worthwhile to meet with like-minded folks. There are also these four things to do.
1. It's a wonderful time to be alive, when you can—without judgment—wear costumes on days that aren't Halloween. Actors, authors, and comic book artists all have their charms, but it's pretty clear the fans will be the best-dressed this weekend. For an event dedicated to those fans, that seems pretty important.
There's a red carpet and costume contest set for Saturday, and the kids get a shot on Sunday. Your children may resent you for it now, but you're not about to squeeze into that adorable 3-foot Ewok costume yourself. And one day they'll thank you, when they're taking your grandchildren to the premiere of Star Wars Episode XXVI: Mickey Mouse and the Sith Lord Meet the Avengers. Here are some photos of Grade A cosplay from last year.
2. I'm generally dismissive of most fan fiction. There's not a lot to commend in the practice that gave us 50 Shades of Grey and endless stories about how Harry Potter should have married Hermione. A bad, original, story is better than decently written fan fiction.
Having said that, Doctor Who: The Soldier Stories looks more like a legit spinoff set in the Doctor Who universe, which is pretty wide open for exploration anyways. And you've got to respect the fans who put the film together and are screening it at the Comic Con on Saturday. It takes some serious commitment to make a fan film, especially one that looks as good as this.
3. Pencillers, inkers, and writers are on hand to sign autographs and talk about what gets thrown on the comic book page. That's a lot of creativity in one place, and a lot of artists who have helped determine what costumes people wear to these things. For a full list of guests at Dallas Comic Con: Fan Days, go here.
4. A number of celebrities from the convention-friendly world of science fiction, fantasy, and superhero entertainment will be taking questions. Now's your chance to grill Carol from The Walking Dead for zombie survival tips, or Dr. Who (one of them, at least) about the practicalities of travel in a phone booth. Lt. Uhura, the guy with the quiver from Arrow, a couple Power Rangers, and some of the voices from A Nightmare Before Christmas will also be at the event.