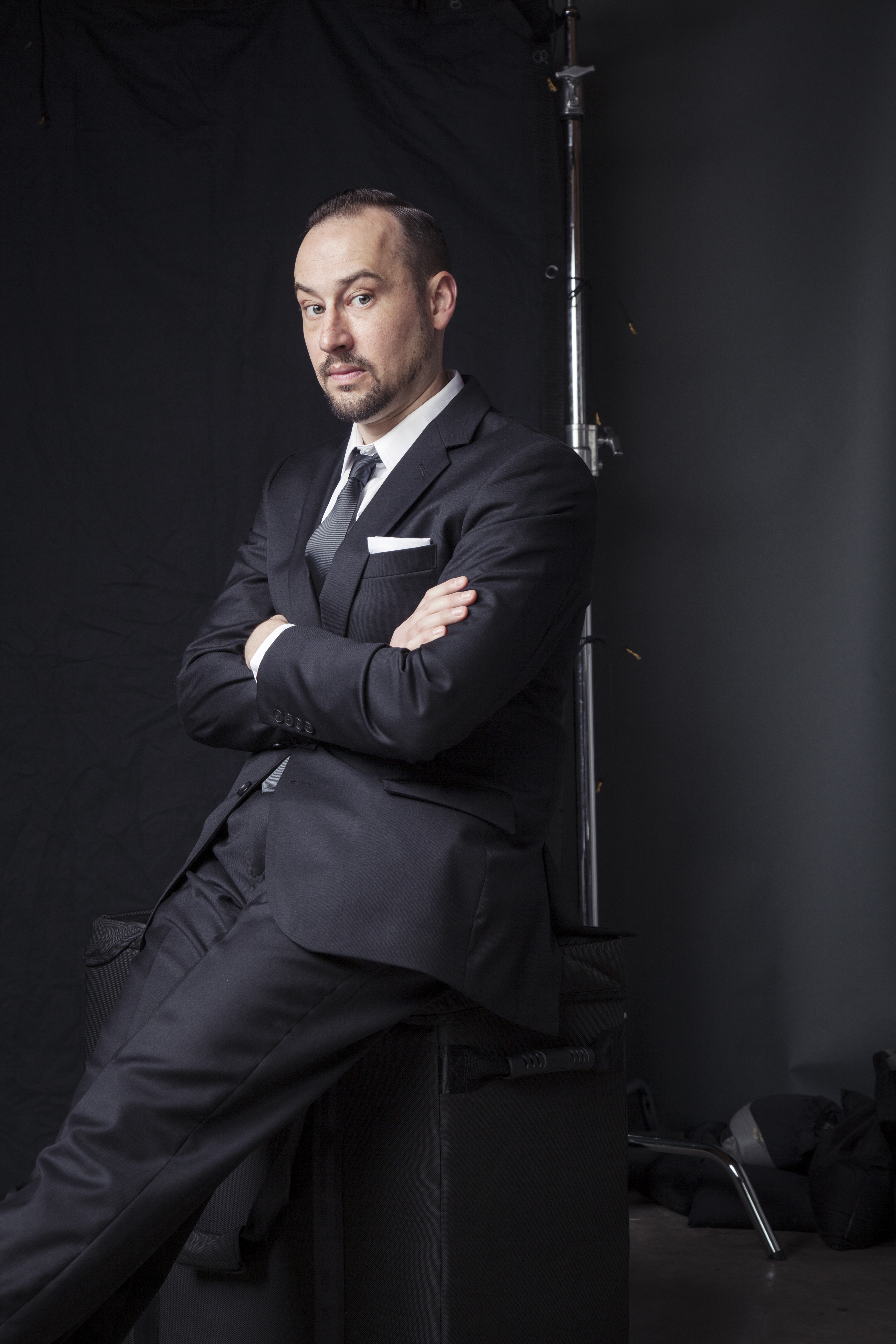 Elevator Project: How Smaller Companies Made It To the Arts District
Now you can see Dallas Actor's Lab and Second Thought Theatre downtown.
This article originally appeared in the February issue of D Magazine.
The ninth floor of the Wyly Theatre is a multipurpose space, used for only the occasional full theatrical production. It was intended for rehearsals. When Dallas Actor's Lab presents a contemporary dress adaptation of Chekhov's Uncle Vanya there this month, the artists will have to contend with a full wall of mirrors and a giant window overlooking downtown. But the full wall of mirrors and the giant window are why Dallas Actor's Lab founder Kyle Lemieux chose Uncle Vanya in the first place. He took his time, evaluating the space in all its limitations and possibilities. It felt right.
"Every challenge is an opportunity," says Lemieux, who formed the itinerant theater company in 2011.
David Denson, the programming manager at AT&T Performing Arts Center, approached Lemieux last April. Denson, who had recently taken over as artistic director of Upstart Productions, another roving theater group, asked Lemieux if he would be interested in an idea he was pitching: small, nimble companies producing a piece in an Arts District venue at a previously unheard-of price. All the performances would be part of larger series.
There had been talk of this sort of arrangement since the Arts District's inception. The Winspear Opera House and the Wyly Theatre, in addition to being almost fully booked, are too large and expensive for smaller companies to rent. Dallas City Performance Hall, built and run by the city, is smaller but still seats 750. Affordable black box theaters were promised as part of a planned Phase II of City Performance Hall, but construction will require another bond program.
"Phase II is not on anybody's radar right now," says Chris Heinbaugh, ATTPAC's vice president of external affairs. "That was another reason we liked the idea of doing this, because it started making our city leadership and the arts community aware that there is a need for these smaller spaces."
The Elevator Project was born out of that need. When the Dallas Theater Center, the Wyly's resident company, announced its 2014-2015 season in early April, it featured an unprecedented nine productions— with many more than usual slated for its old stomping grounds, Uptown's Kalita Humphreys Theater. This put Second Thought Theatre, the small, 12-year-old theater with strong ties to DTC, in a bind. The company usually performs its season in Bryant Hall on the Kalita Humphreys campus. "This kind of just popped up, coincidentally, at the right time," says Alex Organ, a member of DTC's resident acting company and Second Thought's new artistic director.
Announced in July, the series features six dance and theater companies (Second Thought, Upstart Productions, Danielle Georgiou Dance Group, Dallas Actor's Lab, Cara Mía Theatre Co., and African American Repertory Theater). All are scheduled for multi-week runs. Bull, the play Second Thought will stage this month in the Wyly's sixth-floor black box, is the ideal Elevator Project production. With no props or scenery, there is minimal overhead for a maximum potential reward of enticing new patrons— and, potentially, donors—to venture outside of the Arts District to see what the troupe does next. But the Elevator Project is not a permanent antidote to the notion that the Arts District has thus far failed to engage the city's artists on a more inclusive scale. The DTC reverts back to its normal schedule next season, and the Arts District will again be presented with the new-old challenge of searching for more and different ways to do what feels right.
Meanwhile, Heinbaugh says ATTPAC is working with DTC artistic director Kevin Moriarty to figure out how to keep the spirit of the project alive. "We've been very genuinely surprised by the positive response from everybody," he says.
GO SEE IT:
Uncle Vanya
Feb. 2–22
Wyly Theatre, Ninth Floor
The first local production of Chekhov in 5 years, this version of Uncle Vanya is adapted by Annie Baker, a recent Pulitzer Prize winner with a distinct ear for unspoken conversational cliffs, and directed by Dylan Key. It concerns thwarted desires and failed dreams, both of which come into sharp relief when an older professor and his beautiful young wife Yelena visit their country estate, disrupting the provincial lives of those who live there by announcing an intent to sell and being a huge flirt, respectively.
Bull
Feb. 26–Mar. 14
Wyly Studio Theatre, Sixth Floor
"I don't know if I should say it's not a nice piece. It's not. And by not nice, I mean, it's difficult to watch," Christie Vela, the play's director, says. It's set in a conference room that becomes a metaphorical boxing ring when three employees are made to compete for two jobs left after a company's downsizing.