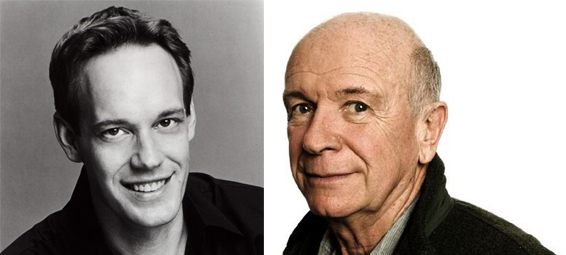 Dallas Opera's 2015-16 Season to Feature 2 World Premieres
Great Scott seems perfectly written for our city.
The Dallas Opera announced the details of its 2015-2016 season today at a press event at the Winspear Opera House. In attendance were composer Jake Heggie and superstar mezzo-soprano Joyce DiDonato, who will team up to start the fall with a world premiere of Great Scott, a new American opera by Heggie and Terrence McNally (original story and libretto) starring DiDonato in the title role. The project was commissioned by TDO.
Great Scott is Heggie's first opera since Moby-Dick, which had its premiere with the Dallas Opera in 2010 during the company's inaugural season in the Winspear Opera House. Sung in English and set in an unspecified modern American city, Great Scott tells the story of Arden Scott (DiDonato), a fictional star soprano with a major international operatic career. Scott is returning to her hometown, where she plans to help revitalize its struggling company by starring in a world premiere production of a newly discovered bel canto opera. Scott's plans face a major hitch when the city's NFL team earns its first Super Bowl appearance, threatening to completely overshadow her big performance. In short, this is an opera about opera, featuring one of America's greatest living divas playing a great American diva, with a side-plot that involves pro football. It's hard to imagine a more appropriate city for this world premiere than Dallas.
In addition to Great Scott, the Dallas Opera will produce another world premiere in December. American composer Mark Adamo's Becoming Santa Claus tells a fanciful tale set in an "Elven Kingdom in the Far, Far North." Mezzo-soprano Jennifer Rivera and tenor Juan José de León (UNT and SMU) star in this production, which will be conducted by Dallas Opera music director Emmanuel Villaume.
The 2015-2016 season will also feature two staples of the operatic repertoire: Puccini's Tosca and Massenet's Manon. Soprano Emily Magee will sing the title role in Tosca, which will also be directed by Villaume. Graeme Jenkins, Music Director Emeritus, will conduct Manon, which stars soprano Ailyn Pérez (who will also appear in Great Scott) and tenor Stephen Costello.
The season's fifth and final production will venture into the world of American musical theater with a production of Jerome Kern and Oscar Hammerstein II's 1927 classic, Show Boat. Emmanuel Villaume will conduct, and bass Morris Robinson will perform the role of Joe, bringing a deep, rich sound to Show Boat's most iconic tune ("Ol' Man River").
It's exciting to see the Dallas Opera aggressively pursuing the production of new operas. In addition to next season's world premieres, the company is presenting the world premiere of British composer Joby Talbot's Everest at the end of this month.
Here's the full plan for the season:
Great Scott
by Jake Heggie and Terrence McNally
October 30, Nov. 1(matinee), 4, 7 and 15(m), 2015
Tosca
by Giacomo Puccini
November 6, 8(m), 11, 14, 20 and 22(m), 2015
Becoming Santa Claus
by Mark Adamo
December 4, 6(m), 9, 12, 2015
Manon
by Jules Massenet
March 4, 6(m), 9 & 12, 2016
Show Boat
by Jerome Kern and Oscar Hammerstein II
April 15, 17(m), 20, 23, 29 & May 1(m), 2016