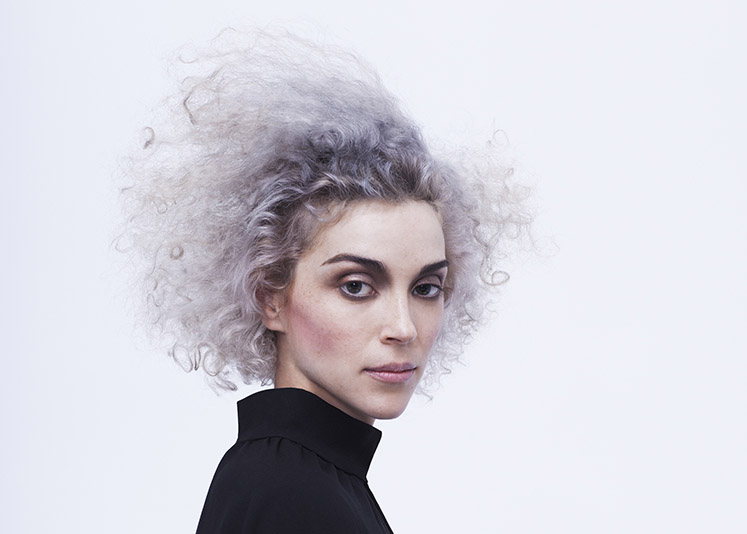 Dallas Concert News & Review: Hawatha Hurd | St. Vincent Talks Mable Peabody's | Parquet Courts
St. Vincent talks her first show in Denton; Parquet Courts play Letterman; New music from Hawatha Hurd.
News
Spin Magazine's band of the year, Parquet Courts, will play the Late Show with David Letterman this evening, which is perhaps the biggest moment yet for this still-rising band. The group plays almost uniformly tight, so expect very little in the way of stage fright. Andrew Savage is every bit as confident as the first time I saw him play, which must have been circa 2007.
Speaking of Spin, the webzine posted videos from St. Vincent's Annie Clark recent discussion of expansive David Bowie Is show at the MCA in Chicago, which was conducted with journalist Jessica Hopper. Clark starts things off with a story about a show at a bar some of us are familiar with: "Mable Peabody's Chainsaw Repair, which was a queer bar in Denton, Tx," she says. Clark goes on to explain how she is haunted by her time in North Texas as it pertains to choosing outfits:
Understand that I grew up in the suburbs of Dallas, TX. So even now, I have a saying that goes like: Is this attractive? Or is this like, cute for Dallas?
To tie this all together, I remember seeing one of the aforementioned Andrew Savage's bands at Mable Peabody's: A Gorilla vs Bear-sponsored show with Ferguson and Geronimo back in 2009.
You can see the whole thing here. But here's that particular video:
Review
Last Night I participated in a panel discussion with Jeff Gage of the Dallas Observer, and Pete Freedman of Central Track. Some of the audience members complained that there were too many questions about promotions. Some of the audience members worked in promotions. I thought the talk was healthy and I heard that Hunter Hauk was invited, but couldn't make it, which is a shame.
One of the questions from the audience concerned the fact that sometimes venues in Dallas are hesitant to book hip-hop with other genres. I have heard complaints about this over the years, but almost nobody who has complained will ever go on record, out of concern for their livelihood, which I suppose I understand.
The good thing about all of this is that it reminded me of a show I helped book in December of 2006 (yikes) which featured Hawatha Hurd, a Dallas rapper, along with rock bands and synth weirdos that included George Quartz (in his old group, Faux Fox), and the Great Tyrant (which evolved into Pinkish Black following the tragic death of bassist Tommy Atkins). The point of all this is, Hawatha Hurd still makes music and he is still very talented. Here's a track:
https://soundcloud.com/hawatha-hurd/ice-cream
Concerts
There isn't much going on tonight. So as I summarized on FrontBurner earlier today, here are all of the links for our year-end coverage, now that they've all been posted:
1. The Year in Dallas Classical Music.
3. The Best and Worst of Cinema in 2014.
4. Dallas Artists Review the Year that Was.
5. The Dallas Arts Facilitators' Take on 2014.
7. FrontRow Music Critics Year in Review.
8. Dallas Theater Year In Review.