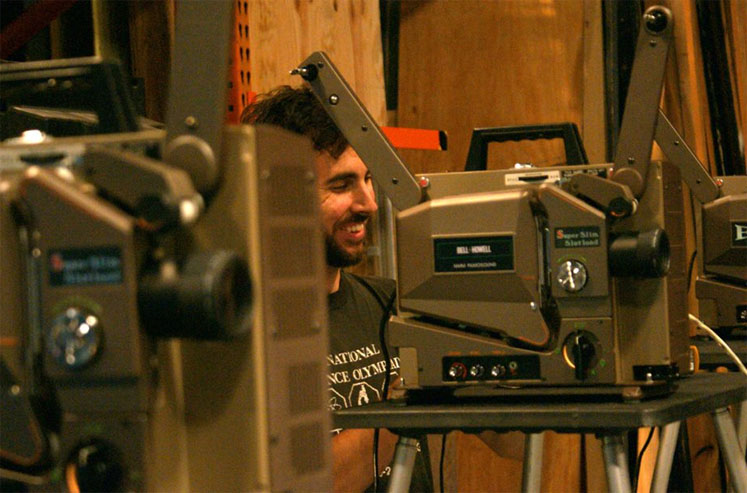 6 Dallas Art Events for Your Weekend
Among the week's highlights, Goss-Michael turns its space over to two of Dallas' more intriguing artists, Jesse Morgan Barnett and Jeff Gibbons.
There's been a lot of goings on around here lately, so stay tuned for reactions and reviews. To start, here's my take on Loris Greaud at the Dallas Contemporary.
As for the coming week, there are just a handful of goings on. At Kettle Art, an intriguing list of under-the-radar talent hand picked by Frank Campagna from the lineup at Art Con 10. The show is intended to offer these artists, who appeared at the last Art Con but have never exhibited in a gallery setting before, some deserved attention. And speaking of attention, Goss-Michael turns its space over to two of Dallas' more intriguing artists, Jesse Morgan Barnett and Jeff Gibbons. I've written about Barnett's most recent project; he is an artist intrigued by the way objects — made and found — can become impregnated with new meaning at the slightest artistic touch or suggestion. Gibbons is similarly interested in the way our perception or understanding of ordinary objects or technologies can be hotwired through simple gestures, actions, or cancelations.
On Saturday, Albert Scherbarth is opening up his studio in the Cedars, where you will also be able to see work by  Linda Gossett, and Mighty Fine Arts opens an exhibition of work by Sara Cardona, whose evocative and sometimes surreal drawings and collages often incorporate everyday items like maps, file folders, and spare paper. And the UTD Art Barn will host an exhibition of new work by Luke Harnden. Finally, don't forget that the Medianale and its potent conflation of video art and experimental film into a gallery-festival format continues Monday with an appearance of Roger Beebe at CentralTrak. To preview Beebe's work, check out his Vimeo page.
Here are the listings:
THURSDAY
Art Con Select at Kettle Art — January 22, 7 p.m. 2650-B Main St. Dallas, TX 75226.
FRIDAY
Jesse Morgan Barnett + Jeff Gibbons at Goss-Michael Foundation — January 23, 6-8 p.m. 1405 Turtle Creek Blvd. Dallas, TX 75207.
SATURDAY
Open House at 1819 Clarence in the Cedars — January 24, 12-4 p.m. 1819 Clarence, Dallas, TX 75215.
An Old Friend at UTD Art Barn — January 24, 6-8 p.m. 800 West Campbell Rd. Richardson, TX 75080.
Read Between the Lines at Mighty Fine Arts — January 24, 6-9 p.m. 409A N Tyler St. Dallas, TX 75208.
MONDAY
Dallas Medianale presents Roger Beebe: Recycled Cinema at CentralTrak — January 26, 7:30 p.m. 800 Exposition Ave. Dallas, TX 75226.