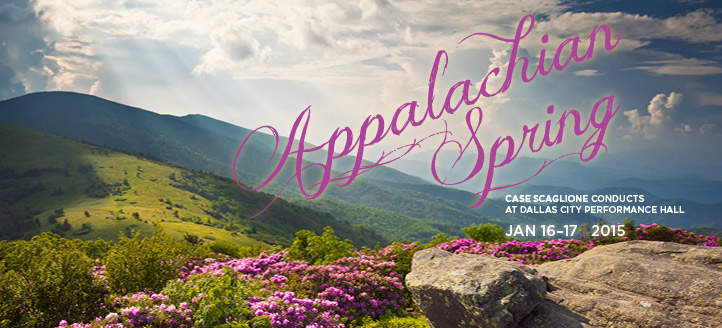 2 Divergent Views of America Via Copland and Adams in DSO's ReMix
Dallas City Performance Hall proves a great place to hear a concert.
Even before musicians pick up a bow or rehearse a bar, a concert can be doomed to bomb if the programming is poorly balanced, mismatched, or wrong for its venue. This weekend the Dallas Symphony Orchestra's ReMix series reminds us that the opposite is also true: thoughtful selections and pairings of repertoire are key in making a concert work.
Last night, Dallas City Performance Hall was comfortably full for a concert that presented two pieces by two quintessential 20th-century American composers. The juxtaposition of Aaron Copland's iconic Americana with John Adams' busy minimalism was insightful and perfectly suited to the setting. This was a tight, succinct program that had plenty to say in its brevity.
A slim string, wind and piano ensemble beautifully presented the hushed, contemplative opening themes of Copland's Appalachian Spring Suite last night. There's no room for cynicism in Copland's soundscape, and last night both strings and woodwinds played with an earnest delicacy that communicated charming sentiment while avoiding sappy sentimentality. For the most part, guest conductor Case Scaglione drew crisp, clean playing from the tight ensemble, with the exception of a few minor intonation slips.
There's little sentimentality and no strings in John Adams' Grand Pianola Music. Melody is also less prominant in this piece, allowing harmony, texture, and rhythm to come to the forefront, and providing a satisfying contrast to Copland's tuneful Appalachian Spring. This piece builds and relaxes, then builds again. Percussion, wind, and brass sections are well-represented and creatively supported by two dualing pianists and a trio of female vocalists. This is music inspired by big-city traffic and late 20th-century urban aesthetics. Adams presents a very different America than Copland does, and the two combined offer a more complete representation of the 20th-century than either would on its own.
Thanks to its lively accoustics, Dallas City Performance Hall is a fun room in which to hear a concert, especially one that features ensembles of the size employed this weekend. There's not a bad seat in the house either, and both of these pieces sound fantastic in the space. With no intermission, the concert clocks in at just over an hour, making it easily digestible. The $19 ticket price (which includes a free drink) and appealing program make going to hear this weekend's ReMix concert a no-brainer.