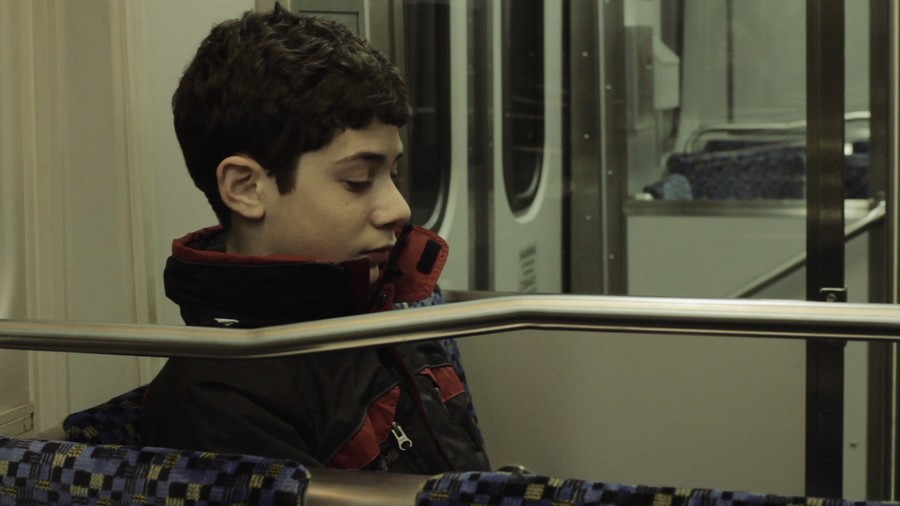 The Best Short Films of 2014
Local filmmaker Christian Vasquez comments on the best short films he saw at the various festivals he attended this year.
Ed. Note: For this piece we went outside of our usual critics and asked Christian Vasquez, a Dallas filmmaker to shed some light on some of the many short films he caught at festivals this year. Vasquez is an oft-seen presence at these events and a talented artist in his own right. We previewed Vasquez's civil rights documentary, 50 Years, which was a commision from the Department of Education back in October. Here is his list, with some arguments for each.
Easy
Easy explores the relationship between two diverging brothers. Jeffrey is at the dawn of his adolescence while his older brother Adam is in the midst of his. Easy manages to maneuver through a web of youth with a tender and poignant touch that teleports the viewer into a boy's inner labyrinth, where his identity is as set, and as vulnerable as a slab of wet cement.
Person to Person
A Brooklyn record store owner wakes up the day after a party, to an unknown woman in his apartment who refuses to leave. In his recounting of the day to the locals at his shop, we see the events transpire and his patience tested. Dustin Guy Defa's short is radically elusive yet lingers in the mind for days after.
Somebody
Miranda July's Somebody is a short film, a smartphone application, and a public art piece. Somebody is a statement, a challenge, and a call to question the role that digital devices play in our lives.
Transformers: The Premake
Kevin B. Lee, a film critic and video essayist, has constructed an alarming "Desktop Documentary" that brings gravity to the sentiment that "movies are more than just movies"; they are also gigantic economical creatures whose impact reaches far beyond the screen.
Yearbook
A man is charged with the responsibility of documenting the entirety of human existence before it's blown up by extraterrestrials, and it all has to fit on a single hard drive. Therefore he's forced to make omissions and compressions about the entire history of Earth so that after we're gone, someone will know that once we lived.
Family Affair
This film is technically an advertisement for a cell phone company, but behind its humorous veneer lies a critical commentary on the nature of web-commercials and their contributions to an ever evolving digital-visual language.
dawn.
Ya'ke's latest short film follows the struggle of an ex-convict as she strives to reimplement herself into a society, and a family, that functions just fine without her. dawn. is a peek into an often overlooked American plight.
White Earth
Using only the disembodied voices of children juxtaposed against barren landscapes, J. Christian Jensen's documentary paints a desolate portrait of winter in the North Dakota oil fields. Jensens sensitivity to the the perspectives of children allows a certain kind of truth to emerge regarding the cost of industrialization, irrelative to facts or statistics.
Rat Pack Rat
A Sammy Davis Jr. impersonator finds himself in a hoarder's house, performing at the bedside of a dying man. Rat Pack Rat transforms gruesome vulgarities into heartwarming moments as a sort of strange alchemy.
Duet
Over the course of three minutes, Glen Keane, a master animator whose oeuvre includes several Disney classics, takes the viewer on a hand-drawn journey through a borderless blue universe of life, love and infinity.