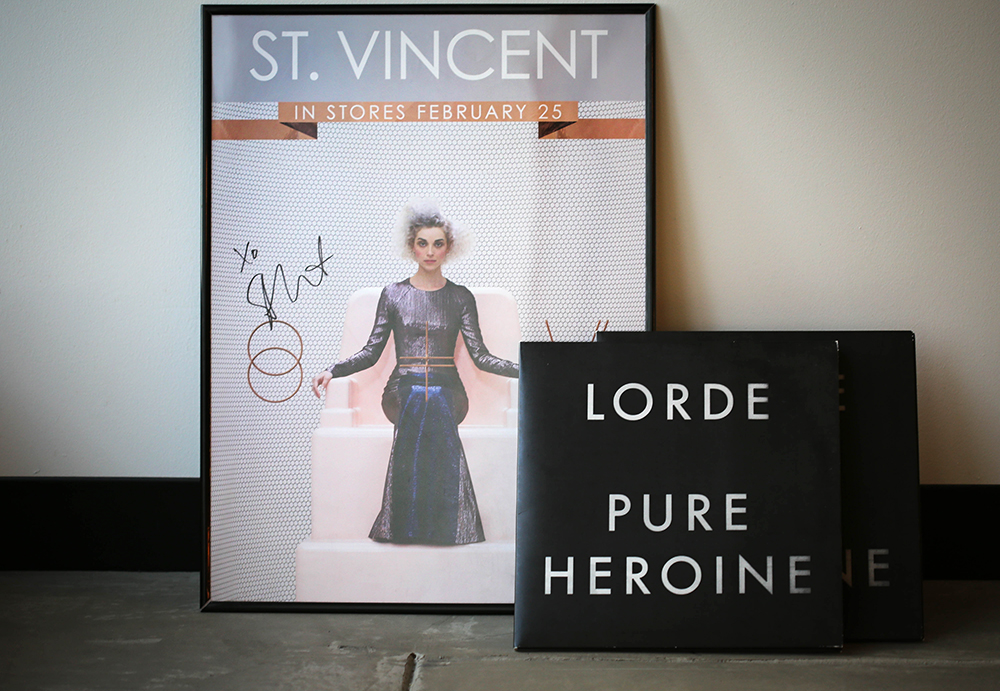 ACL-Themed Giveaway: An Autographed St. Vincent Poster and Two Lorde Records
Don't say we never gave you anything.
I've had a number of times since starting this job where people walk by my desk and marvel at the stacks of neat free things that have been gifted to me by the music industry. While it's nice to receive these items, I can't really keep them. Those are called bribes and it wouldn't be right. Okay, maybe I did keep the autographed package of Bacardi rum that One Republic signed and sent next-day air because of an innocently botched interview, but the bottle was accidentally damaged in shipping. It was leaking and it had to be consumed immediately. Forgive me.
All this to say that I do have a framed St. Vincent poster, and two copies of Lorde's debut album on vinyl, Heroine, which are pictured above. As you probably know, both of these artists are playing the second weekend of the Austin City Limits Festival pretty much as I type this. I'm giving you until Monday at 5 pm to fill out a form to win one of the items, and you can access that here.
Note: The Lorde records are not in absolutely perfect condition, but they have never been played and they are free records. Again, here fill this out.