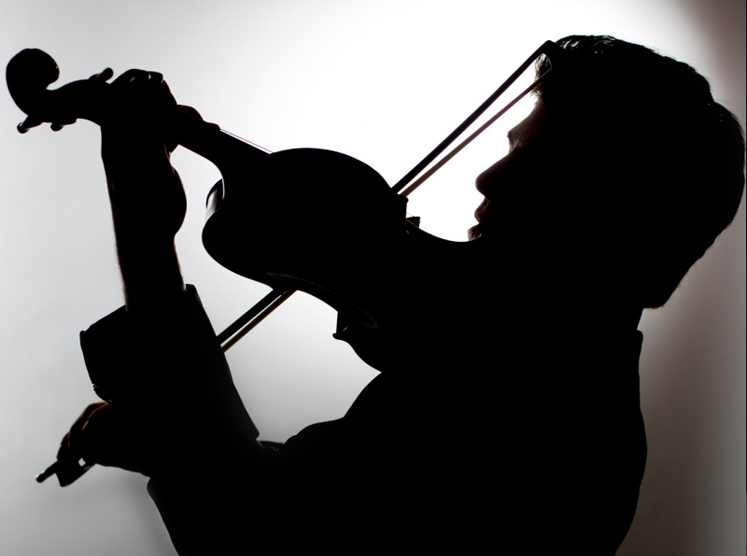 The Dallas Symphony Orchestra Has a Knack for Haydn
An unadulterated take on Bach reflects the composer's well-earned maturity.
When the life of a famous artist is cut short by an early death, we as a society often feel like we've been robbed of some great masterwork. Speculation ensues. Consider the following: Beethoven's 10th symphony, Joplin's sound in the 1970s, Dean's missing iconic roles, post-Beatles Lennon, Mozart's mature operas—we can't help but wonder what great art we ultimately missed out on.
With Haydn, whose life was relatively long and stable, we don't have to hypothesize because we have his mature works on hand. This weekend the Dallas Symphony Orchestra is performing one of Haydn's later, greater works – his Symphony No. 98 in B-flat Major. Last night the DSO's performance showcased Haydn's elegant, playful and fully developed style with technical and artistic brilliance.
A lot is said about how Jaap van Zweden and the DSO approach bigger, more romantic music by Mahler and Beethoven, but this orchestra is also particularly suited to interpreting Haydn's sound. In fact, few orchestras do it better.
Van Zweden is a notorious perfectionist and perhaps nowhere is there a bigger payoff for his meticulous attention to detail than in the crisp, clean structures of Haydn's symphonies. During last night's performance, the composer's melodic ideas were thoughtfully crafted and placed within the piece's larger context. Van Zweden knows how to use the resonance of the Meyerson Symphony Hall to his advantage in interpreting the many strategic silences in this piece; he lets sounds linger in the hall until they decay completely, allowing the end of one phrase to be absorbed before launching into the next.
There was a chamber-music-like unity to the orchestra last night. As a whole, they were completely in sync in interpreting van Zweden's vision for this symphony. They accomplished the careful crafting of dynamics and phrasing without ever sacrificing the piece's buoyancy or momentum, leaving the audience with a performance that was as pristine as it was playful, as excellent as it was emotionally fulfilling.
Violinist Augustin Hadelich joined the orchestra during the second half of the program for a performance of Beethoven's Violin Concerto in D Major. I like Hadelich's stage presence or, perhaps more accurately, his lack thereof. He is not flamboyant or overly animated, which allows the music to speak for itself. The orchestra, too, settled into its role as supporter during the Beethoven—always there, but never intrusive. The result was that last night's performance of this concerto was a showcase of the solo instrument, in this case Hadelich's 1723 "Ex-Kiesewetter" Stradivari violin.
There were moments last night when Hadelich didn't quite reach the pitch he was aiming for, but he knows how to hide glitches so that they don't distract from the performance. Watching him perform does feel at times like watching an alien or robot that has been programmed to play the violin masterfully. He's a machine, and that isn't necessarily a bad thing. Hadelich was substituting last night for an injured Hilary Hahn, and I did find myself mentally comparing his stoicism to her easy charisma, but he managed some extraordinarily beautiful moments in the piece's last two movements. At his best, he drew a fantastic range of sounds from his instrument.
The DSO has opened its first two weeks with 20th-century transcriptions of keyboard works by Bach. Last week we heard Stokowski's romantic take on the Baroque composer. This time, Webern's more intellectual approach framed Bach's Ricercar from The Musical Offering. Webern added textural elements to Bach's polyphony that are intriguing, but hard to fully absorb in one sitting. Thoughtful playing by both the woodwinds and concertmaster Alex Kerr made this work digestible and intriguing.
At the end of the concert, Hadelich reminded us why perhaps unadulterated Bach is best. He won the audience over with a lovely, subtle performance of the Andante from Bach's second violin sonata. Although not on the program, this piece was actually the perfect, symmetrical ending to this concert.
If you're a fan of classicism in any form, you'll appreciate this weekend's DSO program. While Haydn's story lacks the unrest of some of his contemporaries (Mozart's dramatic family life and early death, Beethoven's physical and emotional tragedies), his late symphonies remind us that a long, comparably calm life can be just as rich a source of artistic inspiration as a shorter, more traumatic one. The simple task of growing older and wiser is dramatic in and of itself. Clarity and maturity—even when paired with a sense of humor—are often accompanied by great emotional depth.